When we think of Japan, most of us would immediately think of Tokyo or the picturesque views of Mount Fuji or the pretty beaches in Okinawa. Sad to say, this is not just what the country has to offer. It has brilliant cities like Osaka, where modernity and tradition meets. It also has the great outdoors, where nature's beauty can be appreciated. Yes, there are the crowded streets of Shibuya that comes to mind when one mentions Tokyo. There is also the serenity that can be experienced at Mount Fuji or Hakone. As for Osaka, it has grand theme parks like Universal Studios Japan (USJ), thrilling rides, and amazing dining options.
Osaka is a city that has plenty of great places to eat, drink, and dance in Japan. What better way to know what makes the city special than by getting the thoughts of some of the locals who see, live in, and know what these places are. Whether you're planning to visit soon or are just curious to know what you can find in this beautiful city, make sure to read until the end of this guide to learn more.
List Of Things You Should Do In Osaka Japan In 2022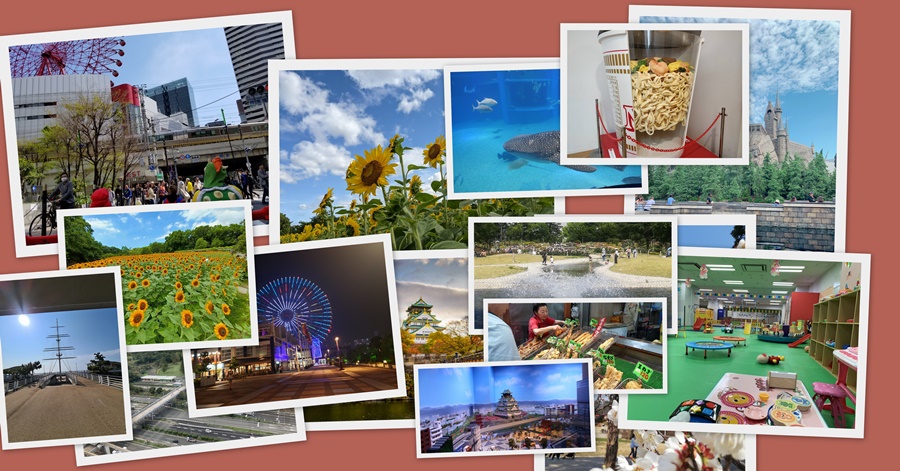 Tokyo, Kyoto, and even Hiroshima are some of the most visited places in Japan. There are numerous festivals and events held in these cities each year that attract thousands of tourists.
Osaka can be easily overlooked when compared to other cities as it is located on Honshu Island. This city is a port city and can be considered a gateway to other areas.
Most tourists pass through Osaka simply as a transfer city to other major cities in the region. However, it has plenty to offer, including a variety of cultural attractions and a great selection of restaurants and shops. Osaka's energetic nightlife makes it a unique destination for day trips.
That being said, we list the top things you can do in Osaka when you visit in 2022:
Drive a Go-Kart through the city while dressed as a video game character.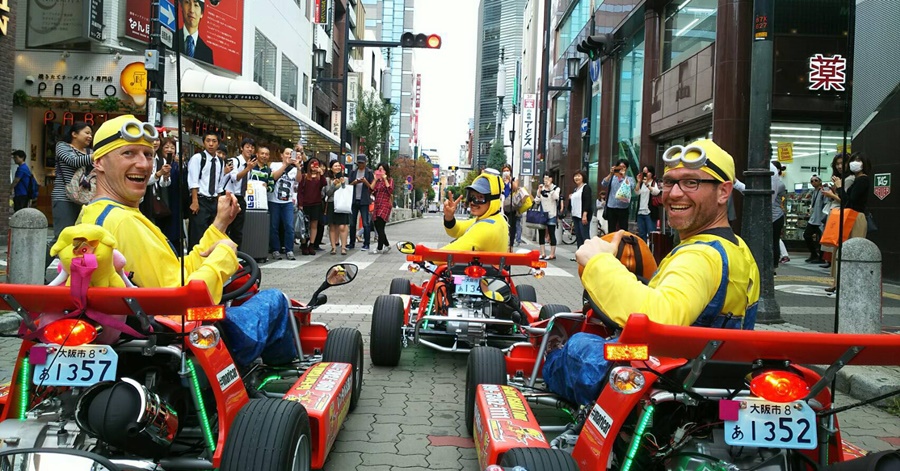 You'll be doing this NOT as part of a costume party or a quirky parade, but as a proper form of transportation (okay, with a quirky twist). Get dressed up as your favorite video game or anime character and zip around Osaka in a go-kart.
Getting dressed up is quick and easy. Just go to the Namba station and get a quick safety briefing, and then get on behind the wheel and have fun! We're not sure how this is legal, but it's one of the best things to do in Osaka! However, due to the ongoing pandemic, this attraction has been temporarily closed.
According to Iconmaniac, "Super fun and super easy to do. We went during November and it was freezing! Suggest to wear gloves and remember to go toilet before hand! Kids or those whom don't have international driving license can sit on tut tut. Be on time and have fun! Best experience in Osaka!"
Contact Information
Opening Hours/Timings: 12:00 to 22:00 [still temporarily closed due to COVID]
Fees: Regular price starts at JPY 9,000 per person
Address: 3 Chome-1-10 Ohiraki, Fukushima Ward, Osaka, 553-0007, Japan
Telephone Number: +81661315117
Website: https://kart.st/osaka.html
Google Map Location:
Visit The Legoland Discovery Center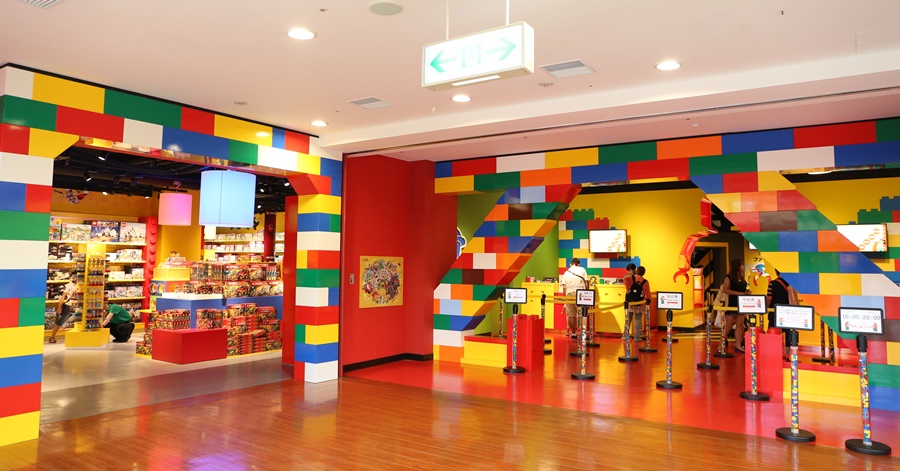 Legoland is a collection of over 20 theme parks all around the world. In Japan, one of the most popular attractions is Legoland In Osaka, which is located in the city of Osaka.
Legoland is a place where children can play with their Lego bricks and have fun. There are many activities to enjoy in the park, such as the endless toy tables and Lego bricks.
The Legoland Discovery Center features several attractions that are geared toward kids. Some of these include a 4D cinema, Legoland's own rides, and a gift shop.
Here's what Nazmuk thought about their visit to this place:  "Summer Vacation Family experience to the max ! Highly recommend purchasing tickets ahead of time and upgrading the activity package. It's worth the extra fun for the kids (they receive a free gift upon completing all tasks) There are elevators for wheelchair access , restrooms , lunch area , lockers for storage. You can bring your own water bottles inside , but no food (purchase food inside) It takes about 3 hours to complete the attractions but expect at least 5 or 6 hours to fully enjoy your time. COVID-19 precautions: wear masks at all times , take your temperature and limited capacity for entry. Overall it's a great experience and worth the ticket price."
Contact Information
Opening Hours/Timings: Every day from 10 AM – 7 PM and Saturday – Sunday from 10 AM – 8 PM
Fees: Online prices vary based on age from JPY 3200 to JPY 1600, and JPY 2000 after a certain time
Address: Japan, 〒552-0022 Osaka, Minato Ward, Kaigandori, 1 Chome−1−10 天保山マーケットプレース3F
Telephone Number: +818001005346
Website: https://www.legolanddiscoverycenter.com/osaka/
Google Map Location:
Find Delicious Grub In the Streets Of Dotonbori District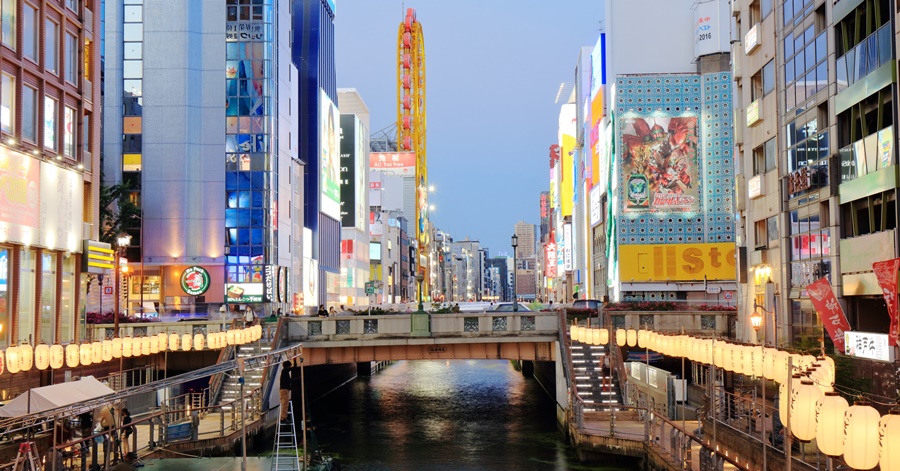 Street food and tasting are two of the best attractions in Osaka. There are plenty of places to visit in the city that cater to this type of food.
Street food in Dotonbori is a must-try experience for everyone. There are numerous restaurants that offer authentic ramen, Takoyaki, and Yakitori dishes.
When planning a trip to Osaka, one of the most important factors is choosing the right food. There are so many reasons why you should visit Osaka, and one of these is because of the food.
Dotonbori is a city that features various types of food items that are sure to satisfy different palates. Some of these include grilled octopus, sweet crepes, and savory dishes.
Contact Information
Address: Chuo Ward of Osaka, Japan
Google Map Location:
Enjoy The Waters At Nishiki Beach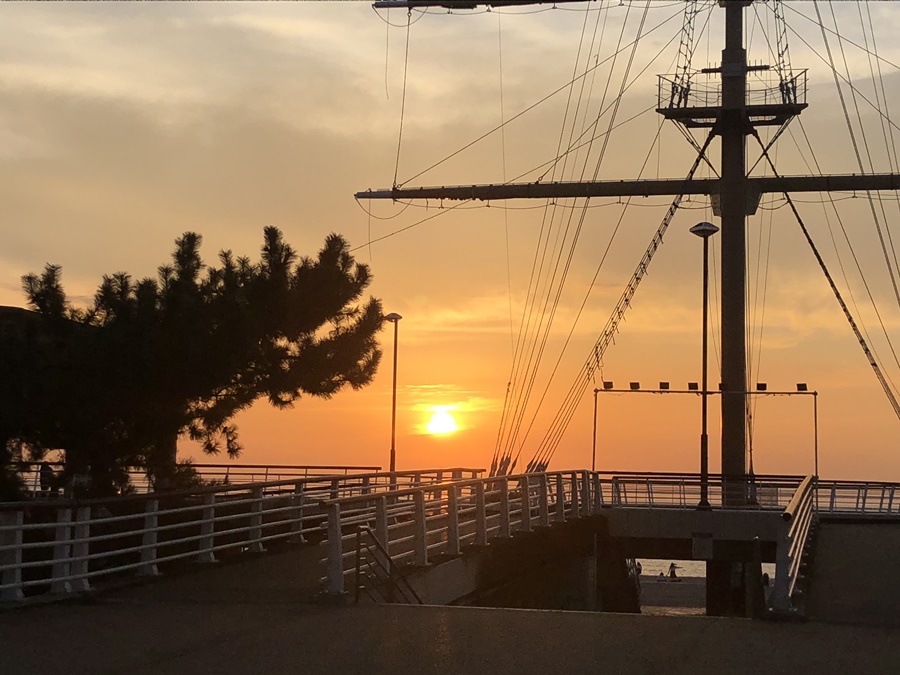 Located in Osaka, Japan, this beach is known for its relaxing atmosphere and numerous water sports. There are numerous ways to enjoy the sun at Nishiki Beach, such as jet skiing and surfing.
The park section at Nishiki Beach is a great place to spend some time with friends and family. There are plenty of areas to play in the beach, such as the barbecue areas.
Here's what Neil Alvin Nicerio thought about their visit to this place:  "This beach is surprisingly clean even if it's in a bay near an industrialized city. It is perfect for jogging and picnics. There is also a playground for kids."
Contact Information
Fees: Free
Address: Sawa, Kaizuka, Osaka 597-0062, Japan
Website: http://www.nishikinohama.osaka.jp/
Google Map Location:
Have A Swell Time At Universal Studios Japan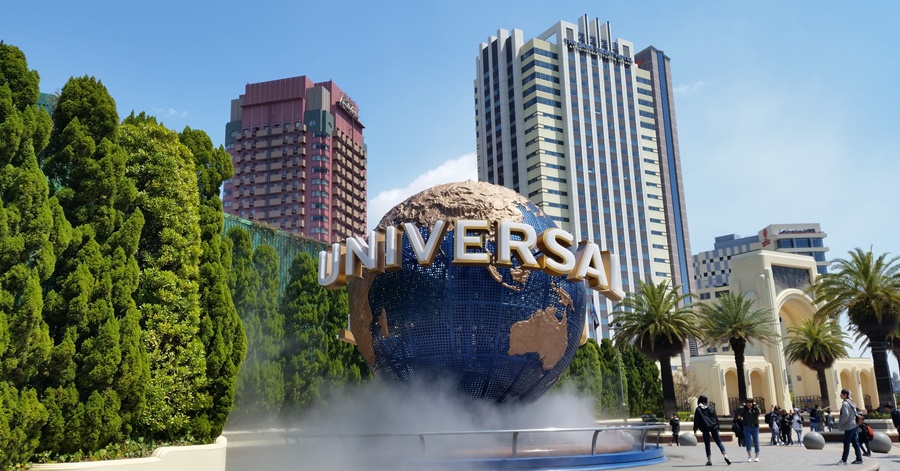 Universal Studios Japan is one of the four Universal Studios theme parks worldwide.
Universal Studios theme parks have a lot of rides based on popular movies and characters. One of the most popular is Harry Potter, which is an entire miniature world located in the park.
For the older kids, there's also a world of interactive activities centered on the character of Curious George.
Here's what ML Series thought about their visit to this place:  "You have to make an advance reservation online if you want to enter the park. We went there for the Kimetsu no yaiba goods and we got them. Thw queue for the goods are not so bad. Most of them are sold out so you can not say for sure which are still available when you get there. For the Nezuko popcorn buckets you have to line up at 530am so you can be first in line outside the gates and the park opens at 830 or 9am depending on the queue. Then you have to be quick to be there at the popcorn stall so you can finish and enjoy the rest of the day. They only have limited popcorn buckets everyday. The first day we were there at 730am and the queue outside the park was already too long so we couldn't get it.We stayed at a hotel in the area so the next day we could camp from 530am and make it to the popcorn stand from 833am and we could finish in an hour. Only 1 per person is allowed to buy for the popcorn bucket. Good luck. 👍"
Contact Information
Opening Hours/Timings: The Park's opening and business hours fluctuate and change month to month, so it's necessary to double-check the varied periods of time for the month you'll be in Osaka.
Fees: Around JPY 7670 (prices may vary based on time and ages)
Address: 2 Chome-1-33 Sakurajima, Konohana Ward, Osaka, 554-0031, Japan
Telephone Number: +81570200606
Website: https://www.usj.co.jp/
Google Map Location:
Hattori Ryokuchi Park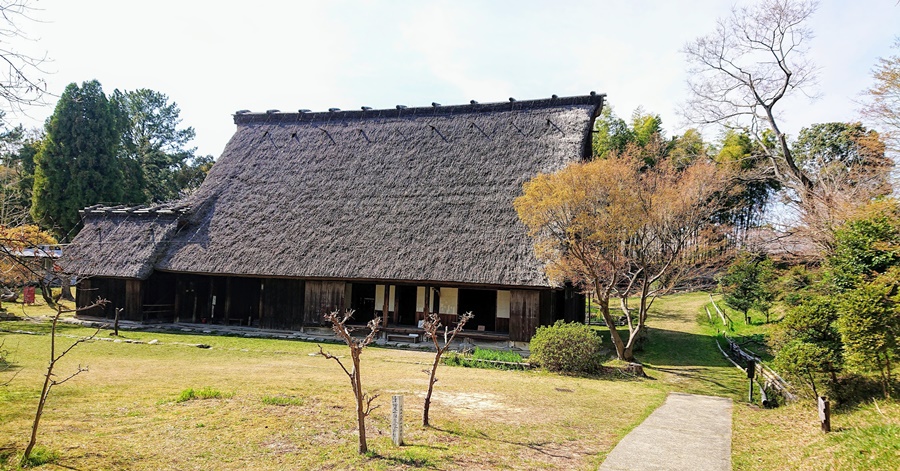 Hattori Ryokuchi Park features various steep and fine hills, as well as mountain terrain. It is located in Osaka's northern region.
This park is truly peaceful and has plenty of play areas for the kids. The setting and the overall aesthetics are a bit rustic compared to the neon lights of Osaka.
This park is a haven of many relaxing moments. There are numerous facilities such as tennis courts, horse riding centers, and a variety of other attractions that cater to both locals and tourists.
What the place is famous for: A rural architectural museum and pathways, as well as tennis courts and a horseback riding course, are all part of this urban park.
Here's what oxygen maya thought about their visit to this place:  "If you live in Osaka and never visited this park, if must have missed a lot. It's a beautiful, well taken cared park. You can enjoy the big sky without any skyscrapers, woods you can enjoy the trail, a barbeque restaurant, a horse back riding club and many more."
Another satisfied tourist, Bryan Fawcett, has this to share about their experience: "This is a great park, lots of places for dog walking and having picnics. The vending machine are located all over for easy access. It is well maintained. Being around nature in the city is awesome, and having it grow enough to hide the city surrounding it is really good."
Contact Information
Opening Hours/Timings: 24/7 open
Fees: Free
Address: 1-1 Hattoriryokuchi, 豊中市 Osaka 561-0873, Japan
Telephone Number: +81668624945
Website: http://hattori.osaka-park.or.jp/
Google Map Location:
Marvel At The Majestic Osaka Castle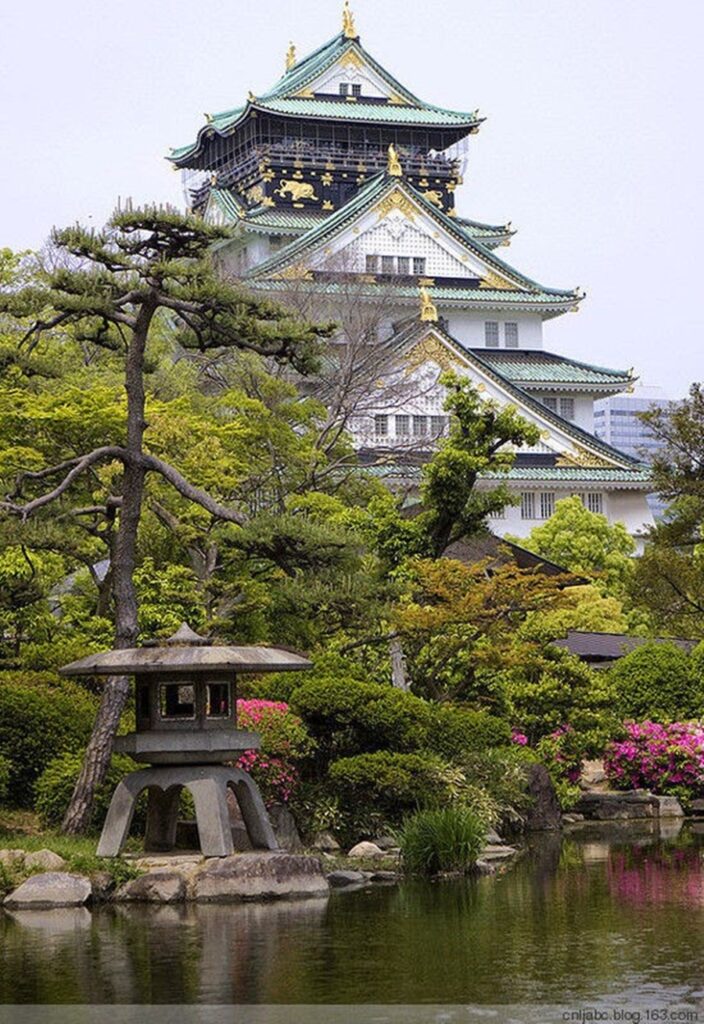 Osaka Castle is a must-visit place for anyone who enjoys history and culture. It's located in the center of Osaka city and is known for its numerous attractions.
It was constructed in 1543. It was destroyed by the Tokugawa after they turned it into a castle. In 1931, it was rebuilt.
This place is best viewed during the Cherry Blossom season. It is also a popular spot for hanamis (the act of enjoying flowers).
Aside from its stunning design, the castle also has various historical relics inside. These include remnants of the castle's first construction, its original materials, and even its mascot.
While inside Osaka Castle, take a look at Japan's iconic garments and accessories. This fun activity is held every day from 10am to 3pm.
Here's what Mari Takaoka thought about their visit to this place:  "It's a 'must' to visit here if you're in Osaka for the first time, or also it's cool to enjoy your running time around the castle. Regarding to the castle itself, this is my personal opinion but I'd say it's more "touristic" than "authentic transitional". Anyway, it's beautiful in any case."
Another visitor, Oliver de Dios, shares their experience from their last visit: "One of the great castle of Japan! Standing in the middle of the City. I've been here three times and the experience the first time I went here were amazing because it's time for the sakura. It's very crowded but you can still have space during cherry blossom."
Contact Information
Opening Hours/Timings: Daily,  9:00 AM to 5:00 PM
Fees: 600 JPY
Address: 1-1 Osakajo, Chuo Ward, Osaka, 540-0002, Japan
Telephone Number: +81669413044
Website: https://www.osakacastle.net/
Google Map Location:
Explore The Market In Kuromon Ichiba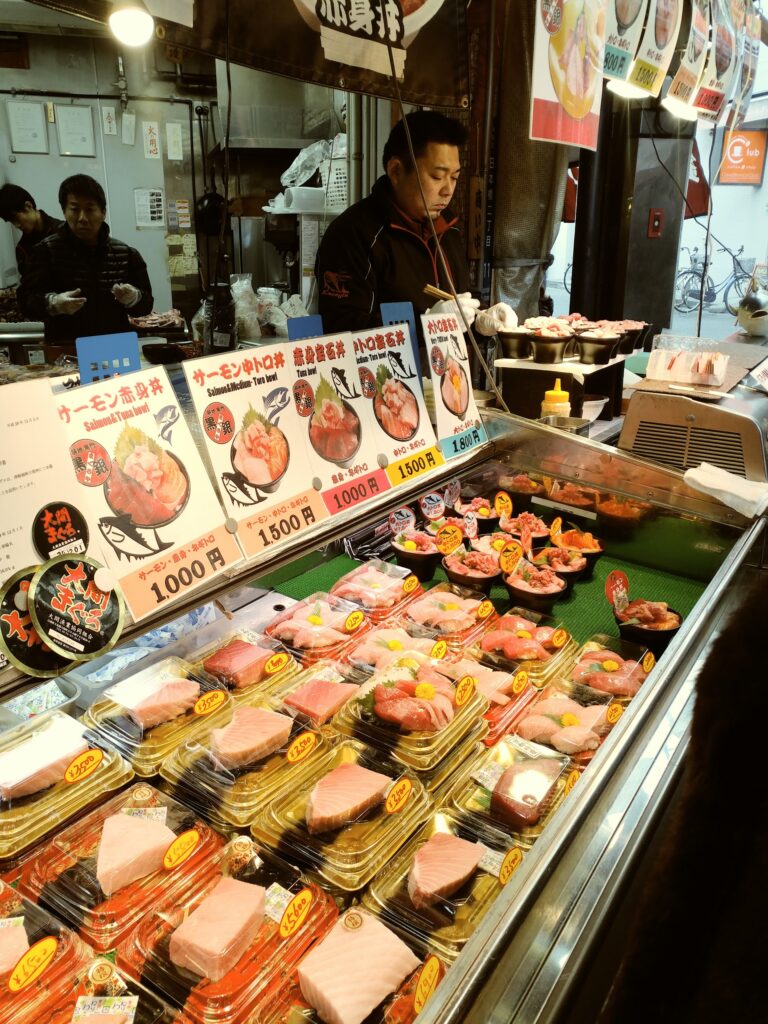 Like Dotonbori, Kuromon Ichiba is a great place to try different types of food. The market has a good amount of space to accommodate all of its customers.
Fresh food is often the ultimate treat during a visit to Kuromon Ichiba as many local restaurants have kitchen facilities that can prepare food for you.
If you love seafood then you'll be pleased to know that Kuromon Ichiba is known for its various dishes. This is a must-visit area if you're planning on visiting Japan.
What the place is famous for: Vendors serve street cuisine, fresh fruit, shellfish, and gifts at this large market.
Here's what Comrade Sembe thought about their visit to this place:  "Perfect place foreigner, tourist and local for try Japanese street foods and fresh seafood. Big Red Crab hanged in the middle easy to find.
price range start from cheap to expensive. visit market during night time (est 7pm) you can get maguro sashimi with 50%++ discount. tasty grill eel with friendly price. mix sashimi bowl is so tasty."
Another happy visitor, Natalia Mai, has to say about their trip there: "Extremely diverse selection of fresh seafood, as well as other meats all for sale in close proximity. The freshly cooked scallops are a definite yes, with the chirashi bowl also a popular choice. Would recommend heading down early, about the time it opens because the crowds in the afternoon are rough and can make the experience less enjoyable."
Contact Information
Opening Hours/Timings: Open every day from 9 AM – 6 PM
Address: 2 Chome-4-1 Nipponbashi, Chuo Ward, Osaka, 542-0073, Japan
Telephone Number: +81666310007
Website: http://www.kuromon.com/
Google Map Location:
Take The Kids Out To ATC Asobi Mare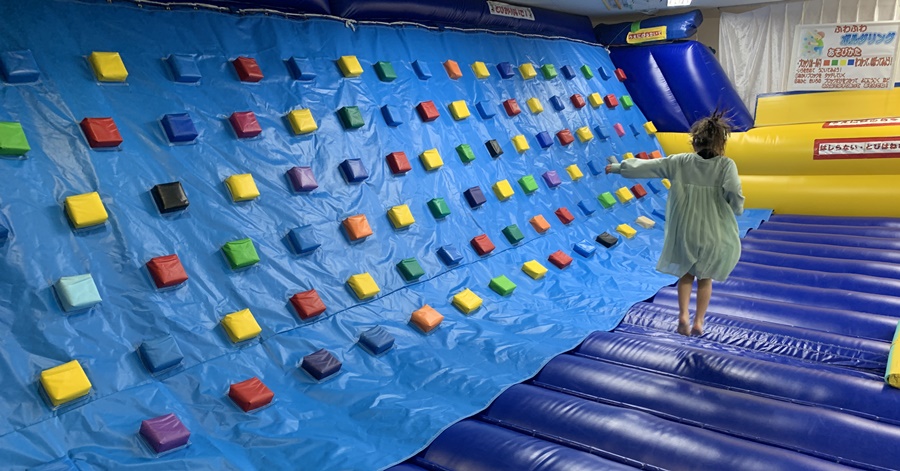 There are a lot of things to do in Osaka with kids, and one of these is ATC Asobi Mare. This place is an amusement center that's located in Osaka.
This is a great place for the young ones. It features a safe zone for toddlers, as well as a more challenging arcade for older children.
There are also areas for children to play dress up, and there are also areas for adults to enjoy hours of fun. This is an indoor park that's ideal for rainy days.
Here's what O thought about their visit to this place:  "There are 2 floors and it is large!!!
You can play with your whole body such as a ball pool and trampoline. There is a jumbo block in the back, and at first it was only piled up, but gradually it became possible to make big works. Some of them were made seriously by their father (laughs)
I was worried about infection control, but I was relieved that the balls in the ball pool were properly cleaned with a machine.
However, how about having parents playing in the ball pool?
It should not be affected by rainy days, hot days, or the weather."
Contact Information
Opening Hours/Timings:
Fees: Open every day from 10 AM – 7 PM
Address: Japan, 〒559-0034 Osaka, Suminoe Ward, Nankokita, 2 Chome−1−10 ITM
Telephone Number: +81666167622
Website: https://atc-asobimare.jimdo.com/
Google Map Location:
Be Amazed By The Tower Of The Sun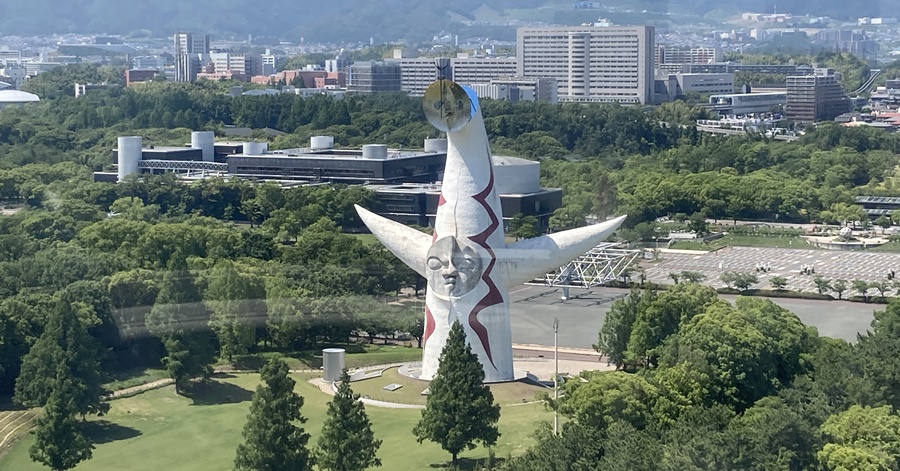 The Tower of the Sun is an example of Japanese architecture that is well known and well-visited in Osaka.
Various pieces of art can be found in this exhibit, such as paintings and sculptures. They are also available for viewing inside the tower.
The observation deck of this tower can be accessed using stairs and lifts. It is also equipped with a variety of moving stairs and lifts.
What makes this place popular: Built for the 1970 World's Fair, this unusual sculpture has an interior that is occasionally exposed to the public.
Here's what Kevin Burke thought about their visit to this place:  "A must if you have the chance, pictures cannot portray how grand this is! If you are planning to go here, see if you can enter the actual statue as it is reservation only. There is a little museum inside! Any time of year is great here and it is a spectacular sight. I would not mind going more than once if I could!"
Another visitor, Keen Tan,  has this to share about their experience visiting: "Amazing building both outside and inside the building.   It's quite unique and still modern since 70'.   Some of the robot inside the building was broken like kingkong without head.  It would be nice if someone can explain in English.    Most visitors are local. It would be nice if staffs can explain in English. No photo allows inside but, there are some photo booth inside for you."
Contact Information
Opening Hours/Timings: Open every day from 10 AM – 5 PM
Fees: 300 JPY – 700 JPY (depending on age)
Address: 1-1 Senribanpakukoen, Suita, Osaka 565-0826, Japan
Telephone Number: +81120197089
Website: http://taiyounotou-expo70.jp/
Google Map Location:
Get Up High On The Tempozan Ferris Wheel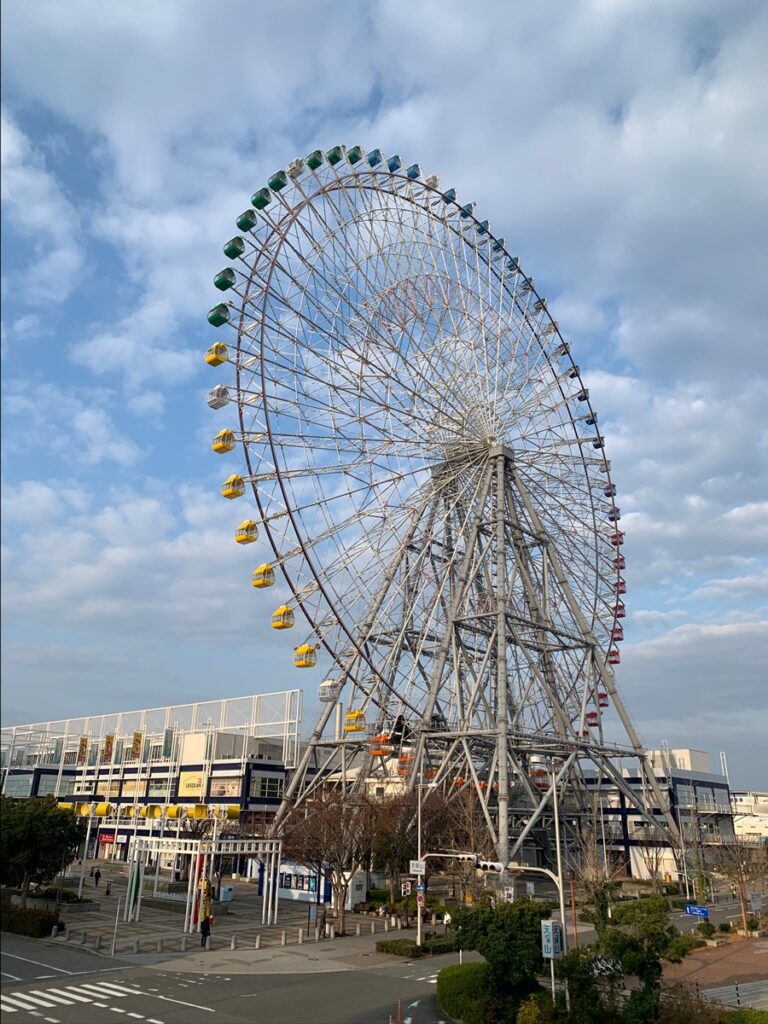 The view from the top of this Ferris wheel is truly stunning. It's located in the heart of the city and can be enjoyed both during the day and at night.
The Tempozan Harbor village's massive Ferris wheel is located in the center of the attraction. This wheel, which measures over 110 meters wide, is located in the center of the village's grounds.
The illumination that appears nightly at Osaka Harbor is bright and bold enough to draw visitors to the Ferris wheel.
The view is stunning and is truly worth a try. Due to its height, this ride is not for the faint of heart. However, it is still worth a try.
The 110 meter tall Tempozan Ferris Wheel is located in Osaka, Japan. It is next to the Osaka Aquarium Kaiyukan.
The Osaka Bay View from the Tempozan Ferris Wheel was the tallest in the world when it opened in 1997. It offers a spectacular view of Osaka Bay and the surrounding areas.
The wheel has colored lights that indicate the weather forecast for the next day. A sunny day is indicated by orange lights, an overcast day by green lights, and rain by blue lights.
What makes this popular among guests: This 112.5-meter Ferris wheel seats 480 people and provides panoramic views as well as light entertainment.
Here's what Kin Chun Lim thought about their visit to this place:  "One of the best Ferris wheel I have taken. There are two ferries wheel in Osaka. Tempozan ferris wheel Is very well maintained. Its clean and efficient. Staffs are friendly there. The view on top of the ferris wheel is great. It was the tallest Ferris wheel in the world at 112.5m. Next to this Ferris wheel is famous Osaka aquarium which is also one of the largest aquarium in the world. I would recommend this place if you ever visit Osaka.
Another happy visitor, Jessica Urquhart, has this to say about their experience there: "The Tempozan Ferris Wheel was amazing. There was no wait to get onto the normal carriages, which was surprising considering it was a weekend. However, we opted to wait for a carriage with a clear bottom. The floor wasn't so clear, but the seats were quite clear. The view was amazing. It was super trippy looking down through the clear seats. Apparently it's the largest Ferris wheel in the world but I'm not sure if that's correct. It's definitely good value for your dollar (or yen)."
Contact Information
Opening Hours/Timings: Open every day from 10 AM – 9:30 PM
Fees: 800 JPY
Address: 1 Chome-1-10 Kaigandori, Minato Ward, Osaka, 552-0022, Japan
Telephone Number: +81665766222
Website: http://www.senyo.co.jp/tempozan/
Google Map Location:
Unwind With The Group At Utsubo Park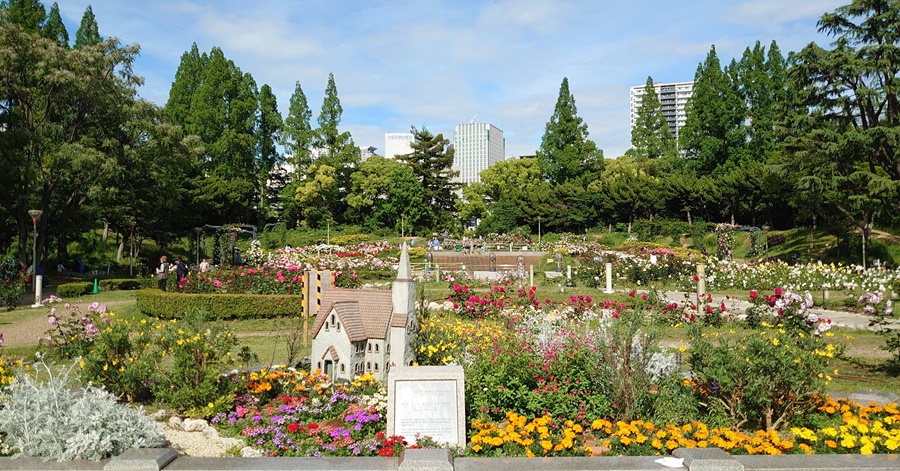 Utsubo Park is a former airfield that has been turned into a public park. It features an urban-centered design.
This park features a variety of flowers and different bushes all around the perimeter. This makes it look like a peaceful place to visit. Another feature that makes this park stand out is its elegantly placed rose garden.
There are also shops and restaurants within the park's northern portion. Aside from these, there are also sports activities available within the park.
Aside from the gardens and tennis courts, Utsubo Park also has various facilities and exhibits that can be found in the surrounding areas. These include the science and technology center, a flower and sculpture exhibit, and a rotunda for art.
Utsubohonmachi is an office district in Osaka. It has a narrow park with a total area of about 9.7 hectares. It is divided into two parks, namely Higashi-en and Nishi-en.
Utsubo park has a rose garden, a zelkova-lined street, and a tennis center. There are many fashionable stores and cafes near this park.
The Utsubo Tennis Center features 16 courts and is home to various international tournaments. During the time of Hideyoshi, this area thrived due to the fish market and the wholesalers selling dried fish.
Here's what makes this place popular among visitors: A rose garden, tennis centre, sports courts, and cafes are all located within a rectangular recreational area.
Here's what Josh Friedlander thought about their visit to this place:  "No guidebook will tell you to go here but it is outrageously well designed and beautiful. This is a model for how to put a gorgeous community park into a packed urban space."
Another happy visitor, Sunshine, has this to say about their experience there: "Nice quiet little park in Osaka. Went on a late Monday morning in May, there were some locals strolling with their kids and a handful of tourists, wasn't super crowded. Good spot to take a break from all the food and shopping and smell the roses.
Plenty of benches throughout the park for resting and photos. The benches by the wall of roses are great for pictures. As with everything else I've seen in Japan, it's clean and well maintained.
Walkable from Dotonbori / Shinsaibashi area (about 20-30 minutes depending on how fast you're walking.) Google Maps showed almost a zig zag path leading up to the middle of the park when I plotted my course for the Utsubo Park Rose Garden. You can actually enter from the side of the park as well, walking on one of the main streets, if you want to avoid the small alleyways where you'd have to dodge cars and bicycles.
On the way back, we took Bus 75 (there's a stop 1 block north of the rose garden) to a another stop pretty close to Dotonbori."
Contact Information
Opening Hours/Timings: Open 24/7
Fees: Activity fees vary per location and activity.
Address: 2 Chome-1-4 Utsubohonmachi, Nishi Ward, Osaka, 550-0004, Japan
Telephone Number: +81669411144
Website: +81669411144
Google Map Location:
Explore One Of Osaka's Top Attractions: The Osaka Aquarium Kaiyukan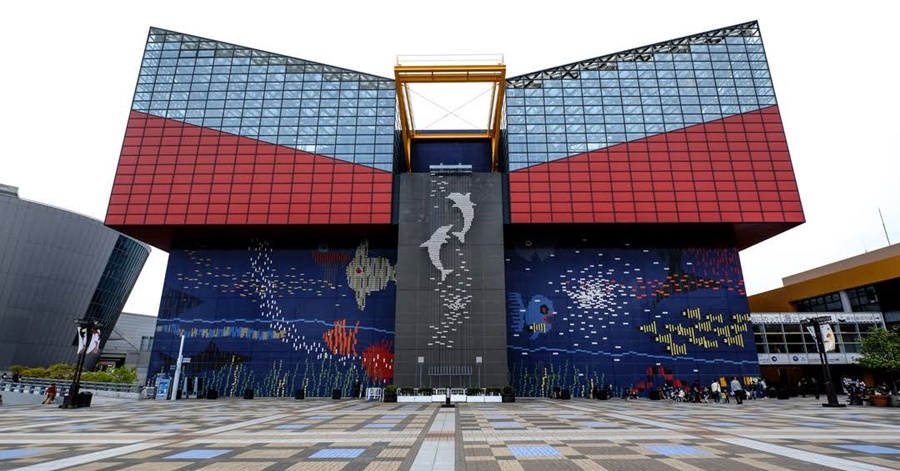 Osaka Aquarium is a must-see for anyone wanting to experience a truly world-class aquarium.
One of the best things about Osaka Bay is the Osaka Aquarium. This is a must-see for anyone wanting to experience the world's best ocean life.
There are over 40 different types of fish in the central tank, including tiger sharks, whale sharks, and manta rays. The other tanks are also home to various marine mammals.
The only downside of Osaka Aquarium is that it almost always has a crowded schedule. This is because it is usually full during the day and during certain times of the week.
Kaiyukan is a spectacular aquarium that shows the diversity of the Pacific Rim.
There are over 15 large tanks at Kaiyukan, each of which recreates a different region of the Pacific Ocean. The highlight of the attraction is the chance to tour the tanks through a virtual tour of the ocean.
Take the spiral ramp to explore the Pacific Ocean from the 8th floor. While you're there, take in the stunning views of the sea from different perspectives.
The new exhibition area at Kaiyukan is an interactive space that offers guests an opportunity to touch sharks.
With over 30,000 creatures, Kaiyukan is expecting the experience to be truly rewarding.
Here's what makes this place popular among visitors: With exhibits ranging from Arctic to tropical marine life, it is one of the world's largest aquariums.
Here's what Kay Ong thought about their visit to this place:  "I loved this aquarium, it was full of variety and had some fun shows. The stuffed animals they sell here are also a plus, beyond cute. The whale sharks are really amazing to look at as well! IT is their mascot after all…
The place is fairly large, not huge, but big for an aquarium in Japan. There is a lot to explore, so be prepared to spend a whole day here if you enjoy taking your time and enjoying the place. There is nice places to eat, though I didn't try anything, but the shows are fun to sit and enjoy, good entertainment for guest."
Contact Information
Opening Hours/Timings: Open daily from 10am-8pm (last entry 7pm)
Fees:
60 years old and over: 2000 JPY
16-59 years old: 2300 JPY
7-15 years old: 1200 JPY
4-6 years old: 600 JPY
Address: 1 Chome-1-10 Kaigandori, Minato Ward, Osaka, 552-0022, Japan
Telephone Number: +81665765501
Website: https://www.kaiyukan.com/
Google Map Location:
Bask In The Beauty Of Nagai Botanical Garden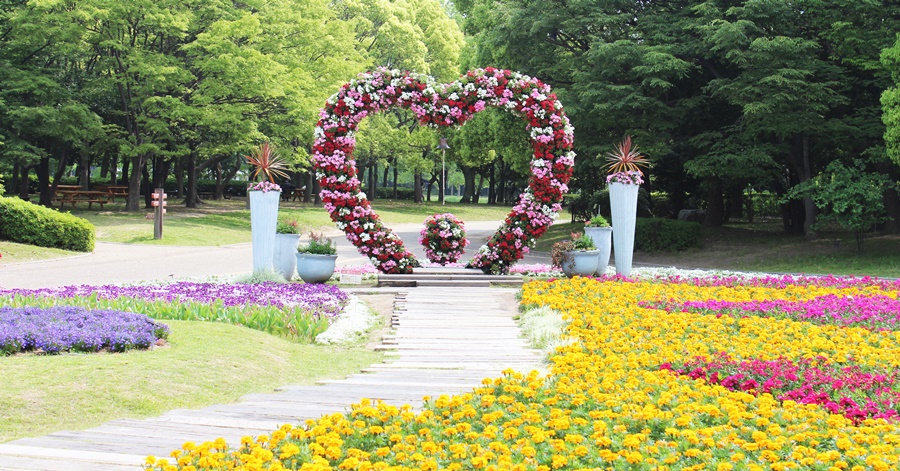 The Nagai Botanical garden features a variety of plants and flowers that are arranged in an elegant manner.
The park features seasonal flowers that are popular with both locals and tourists. These flowers are distributed throughout the park and can be seen year-round.
The garden can also be enjoyed during the winter, with the Christmas rose being featured in the colder months. There are also thousands of different species of trees in the park, all of which are paired with different bird species. The sequoia tree is the biggest of the lot.
Here's what makes this place popular among visitors: A large botanical garden surrounded by a tranquil pond with many seasonal flowers and a diverse range of trees.
Here's what Calvin Toh thought about their visit to this place:  "Nice place to see the plants, flowers, fish and birds. For foreigner and traveller, it's even more awesome as you can enter the Nagai Botanical Garden and the museum FREE by using the Osaka Amazing Pass. I spent more than 2 1/2 hours here, could be more if im not rushing to other places."
Another visitor, Zoe T, shared their experience about their trip here: "Wonderfully maintained botanical garden with lots to see, learn and discover. We arrived during rose season and the bushes were so colorful we couldn't move to the peonies!!! Guarantee we wil be back to see even more the next time we visit!
The brochure that was provided really allowed us to effectively plan our photographic journey around the gardens, depending on which season you're there during there will be different types of flowers in bloom, so I'd suggest you either check in before through their website, check the brochure on arrival or ask the really helpful people at the counter. It's a huge place so you could spend the whole day here if you're the type that enjoys nature. Truly worth the ¥200. Note that the Natural History Museum is next door and it's only ¥100 more, but we were in the area for the flowers."
Another visitor, Everything Nice, shared their pleasant experience visiting this place: "Nice, cool place. There's a coffee shop inside the botanical garden and you can have a good time chatting. You can also have simple picnic with your family and kids can run around. For 200Yen you can walk around the park and with extra 100Yen you can go to a museum. Although I haven't gone there, I bet it's perfect for young and curious minds! 💕"
Contact Information
Opening Hours/Timings: Tuesday – Sunday from 9:30 AM – 4:30 PM
Fees: 200 JPY
Address: 1-23 Nagaikoen, Higashisumiyoshi Ward, Osaka, 546-0034, Japan
Telephone Number: +81666967117
Website: https://www.nagai-park.jp/n-syoku/
Google Map Location:
Enjoy A Glorious Meal At The Instant Ramen Museum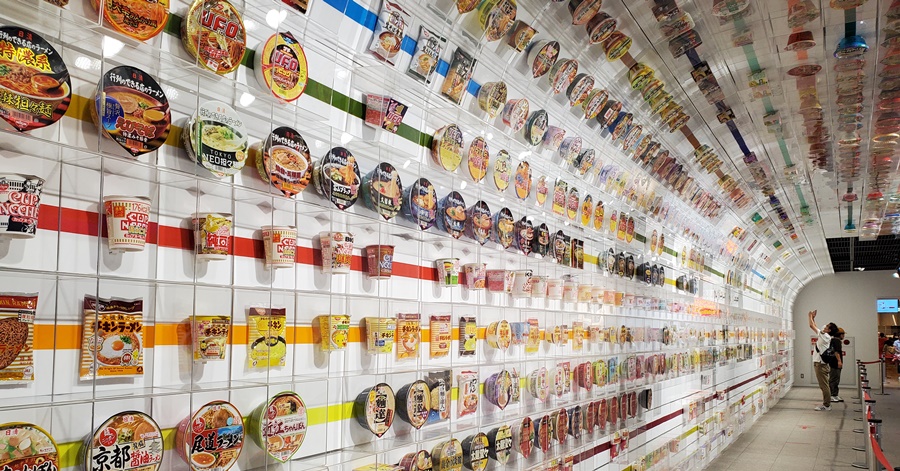 This place is located in Osaka and it is known for serving up cups of instant noodles. It is a must-visit for anyone who enjoys noodles.
There are also various exhibits within the museum that feature chicken ramen. One of these is the Chicken Ramen Factory, where visitors can watch and make chicken ramen using a hand-made machine. The other one is the My CUPNOODLES Factory, where you can customize your own cup noodles.
The instant noodles tunnel features a large variety of different instant ramen varieties, including different brand names and their various flavors.
One of the most memorable parts about the museum is the tasting room, where guests can try and test different kinds of instant ramen. There are also gift shops for all kinds of food.
The gift shop at the museum features a variety of unique and original products, all of which are only offered by the museum. Some of these include: original jewelry, watches, and gifts related to instant noodles.
Some items are even limited to a certain shop within the museum. This means that they are only available for a limited time and are not worth much.
Here's what makes this place popular among visitors: With factory displays and tastings, this quirky museum is dedicated to the history and culture of ramen noodles.
Here's what Scott Combs thought about their visit to this place:  "This was a fun place to visit. You are asked to purchase an advance ticket at Lawson. I didn't have the ticket but arrived in time that I could still enter. A woman staff member was really kind and even gave me a booklet before the place opened. Making my own noodles was so great. It was also cool seeing the myriad of flavors over the years. I bought a few things from the store and got some free snacks for buying atleast 2000 yen worth of stuff. The staff were very kind and it was a great experience."
Another visitor, Nicole Fogelman, shared their experience in visiting this place, too: "We went here in April 2019. This was well worth the trip from Tokyo! It was a very reasonable walk from the train and it's probably one of the funnest and most affordable things we did during our trip. It's free to go into the museum and for a very small price you can make your own cup of noodles which I highly recommend! We had so much fun making our own, the process brought out our inner children and it was a delicious souvenir to take home! They provided markers to decorate the outside and a simple bag you can keep it safe in and make it easy to carry around. The museum was a lot of fun and I enjoyed the displays."
Contact Information
Opening Hours/Timings: Every day (except Tuesday) from 9:30 AM – 4:30 PM
Fees: 500 JPY
Address: 8-25 Masumicho, Ikeda, Osaka 563-0041, Japan
Telephone Number: +81727523484
Website: https://www.cupnoodles-museum.jp/ja/osaka_ikeda/
Google Map Location:
Final Thoughts
Overall, visiting Osaka is a highly promising and encompassing experience – from fun and exciting activities to an assortment of food and attractions to check out, there's simply something for everyone here. The abundance of nature and greenery surrounding the city, despite its rather tumultuous history as a former castle town, makes it an ideal place to visit.  The city lies in a basin surrounded by mountains on all sides, making for stunning road trips and hikes straight out of the city. Osaka is a great place to start if you're not sure where to begin with Japan – it has something for everyone.
So, when planning a trip to this beautiful gem of a city, be sure to consider the things listed on this guide and you'll be guaranteed a superb time. And when you do (or even when you already have), be sure to share your experience with the rest of us by leaving a comment in the section below.
READ NEXT: How to Contact Philippine Consulate in Osaka, Japan