In this day and age, wouldn't you love to go out and enjoy the serene surroundings without fear of getting sick or exposed to a lot of people? There's good news for you if you're in Tokyo. You can go to several places to enjoy the city's night view for some peace of mind and to get away from life's daily troubles, if only for a while.
In this guide, we list down paid observation decks and free observation decks you can visit after work hours or during the weekend. Keep reading to learn more.
Where to Find the Best Night Views in Tokyo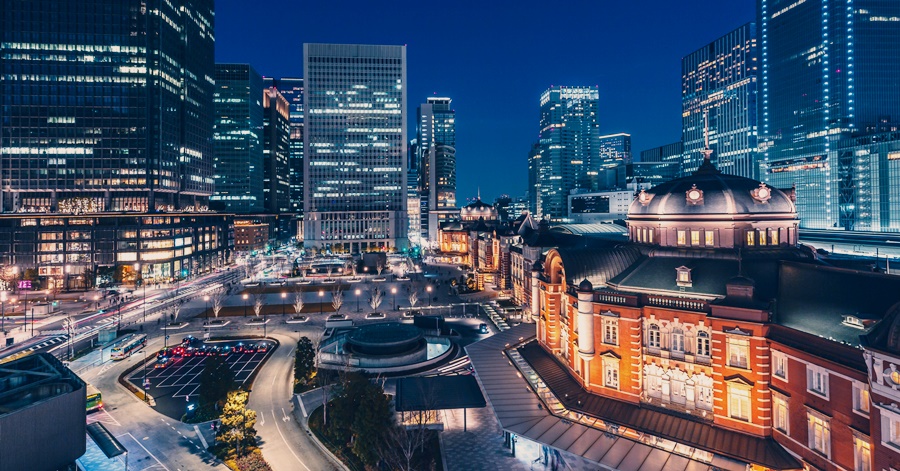 Since there are a lot of buildings in Tokyo, it's hard to imagine that the city has no natural features, but at night, the buildings become stunning. And with what you're given, you need to make the most of it, right?
With this in mind, here are the ten popular night view spots you need to check out at least once if you're in Tokyo:
1.      Basta Shinjuku Pedestrian Square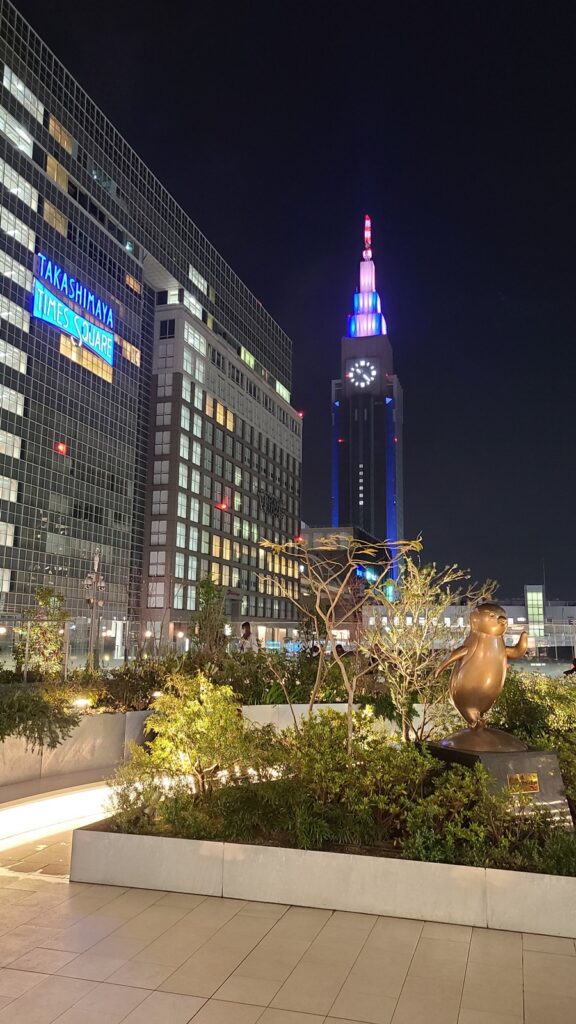 In 2016, the bus terminal "Basta Shinjuku" was constructed at the Shinjuku South Exit. The complex next to "NEW MAN" has a rooftop garden that's closed from 18:00 onwards. The winter season is the time to appreciate the night view.
It's also worth noting that an accessible route connects the west and east on the south side of the Shinjuku Bus Terminal. This spot is open 24 hours a day, and it has a wooden terrace with plenty of room for couples to go on dates or friends to gather. While the night view is not exceptionally stunning, the ambience is excellent. This is why many locals spend their time here during the weekends.
Here's what user Anil K shared about their experience: "I love this place… it is lively place. The moment you come of station, you see musicians, singers promoting with their live songs. Also leisure stroll along the roadside is joyful and there are lot of food and entertainment options to get spoiler for and that too within just minutes outside the station."
Contact Information:
Admission: Free of Charge
Address: Sendagaya 5-chome, Shibuya-ku, 55 24
Website:  http://shinjuku-busterminal.co.jp
Google Map Location:
2.      Ebisu Garden Place Tower Sky Lounge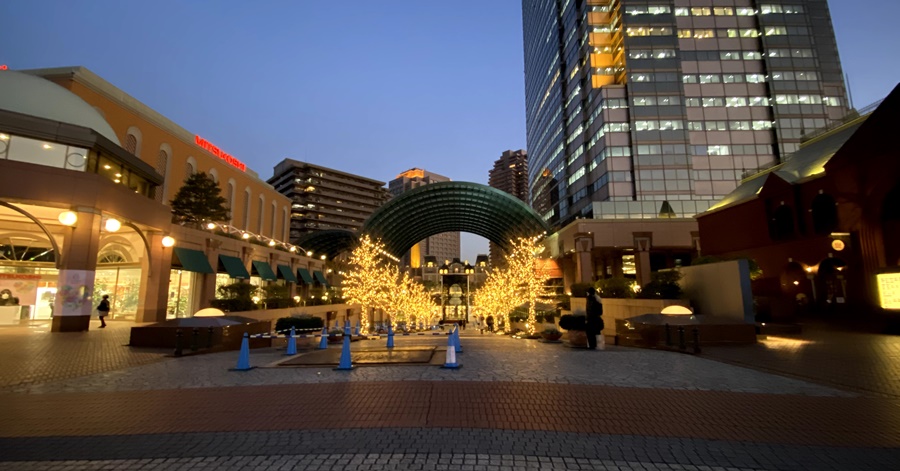 This complex, known as the "Ebisu Garden Place," a 5-minute walk from Ebisu Station, was built by redeveloping a former Sapporo Breweries beer factory. The Ebisu Garden Place's night-time scenery is also stunning, thanks to a combination of warm light and brick buildings.
On the 37th and 38th floors of Ebisu Garden Place Tower, there are observation spaces, which you can go to enjoy a beautiful night-time view of the city. The SKY LOUNGE is a free observation area where you can enjoy the night view of Tokyo Tower that is exclusively visible from the restaurant.
Because of the mirrors, the viewing area is significantly less bright and appears larger than it is.
Contact Information:
Admission: Free of Charge
Address: 4-3 20, Ebisu, Shibuya-ku, Tokyo
Website: http://gardenplace.jp/
Google Map Location:
3.      KITTE Rooftop Garden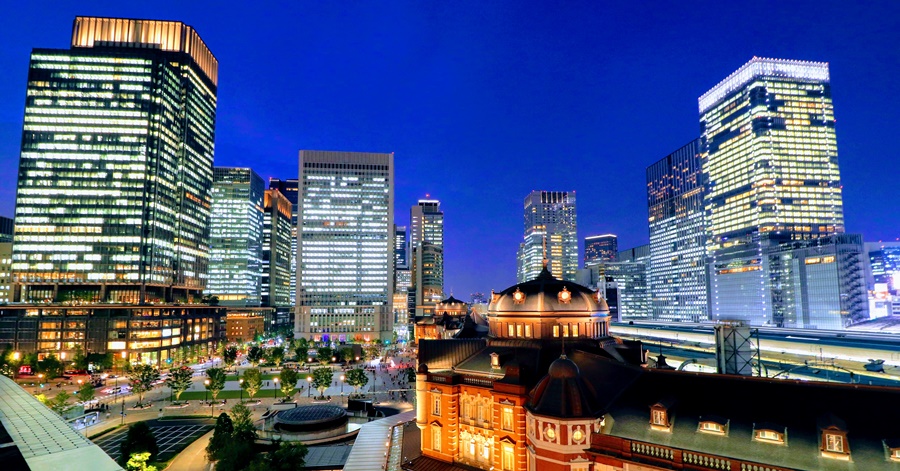 This rooftop garden on the 6th floor of Tokyo Station's "KITTE" facility provides a great view of the city from an elevated position, and it's just an approximately 1-minute walk from Tokyo Station. Even though it's not possible to see from a high point, there's a stunning night view from Marunouchi's many towers that can be had from this location. The main draw of the KITTE rooftop garden is the illumination of Tokyo's station building.
Tokyo Station's brickwork has been regarded as national cultural property and is now illuminated at night. Since the KITTE rooftop garden is free to use, it pairs nicely with the nearby KITTE restaurants.
Here's what one user, Philip Bergqvist, said about their experience in the area: "I've searched all around Tokyo station for good train views and this is the best I've found. Just head up to the 6th floor and there is a large open deck with great views."
Contact Information:
Admission: Free of Charge
Address: 2-7-2 Marunouchi, Chiyoda-ku, Tokyo JP Tower
Website: http://jptower-kitte.jp/index.html
Google Map Location:
4.      North Observatory of Tokyo Metropolitan Government Building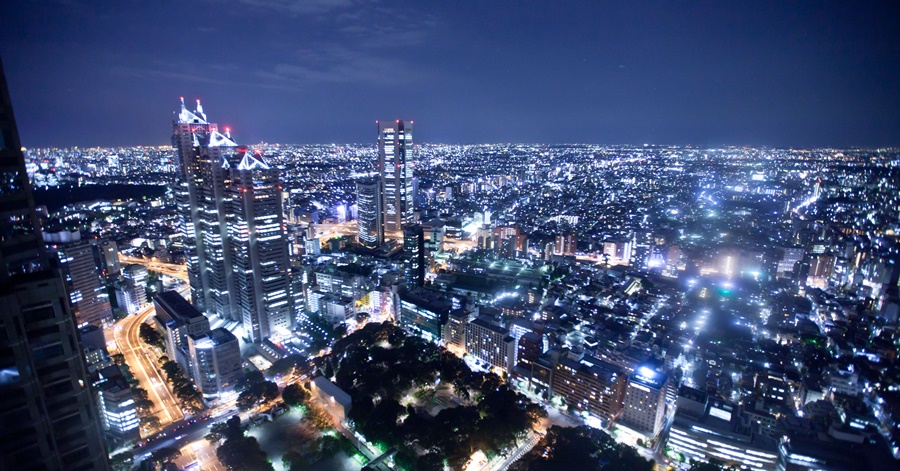 The Tokyo Metropolitan Government Building can be seen from various angles. This building is also popular for its night-time viewing.
On the 45th floor, which is located at the top of the building, is an observation room about 202 meters high.
The Tokyo Metropolitan Government Building Observatory, which is located in the heart of Tokyo, is free. It lets you see the night sky from a great vantage point.
You can easily enjoy the night view.
According to DMV, their experience was this: "Get a breathtaking view of the Tokyo skyline for absolutely no cost! Located in a high class locality of multiple skyscrapers, the Tokyo Metropolitan Building has two observatories- North and South. The south observatory has views of the sea as well. There are also some piano performances in the observatory occasionally, which means you can a peaceful experience. At walking distance from Shinjuku station, would really recommend this wonderful experience (over Skytree/ Tokyo tower)."
Contact Information:
Admission: Free of Charge; 9: 30 – 23: 00  (Entry deadline is 30 minutes before closing time.)
Address: 45th floor of Tokyo Metropolitan Government Building No. 1, Nishi-Shinjuku 2 -8 -1, Shinjuku-ku, Tokyo
Website: http://www.yokoso.metro.tokyo.jp/page/tenbou.htm
Google Map Location:
5.      Prince Shibakoen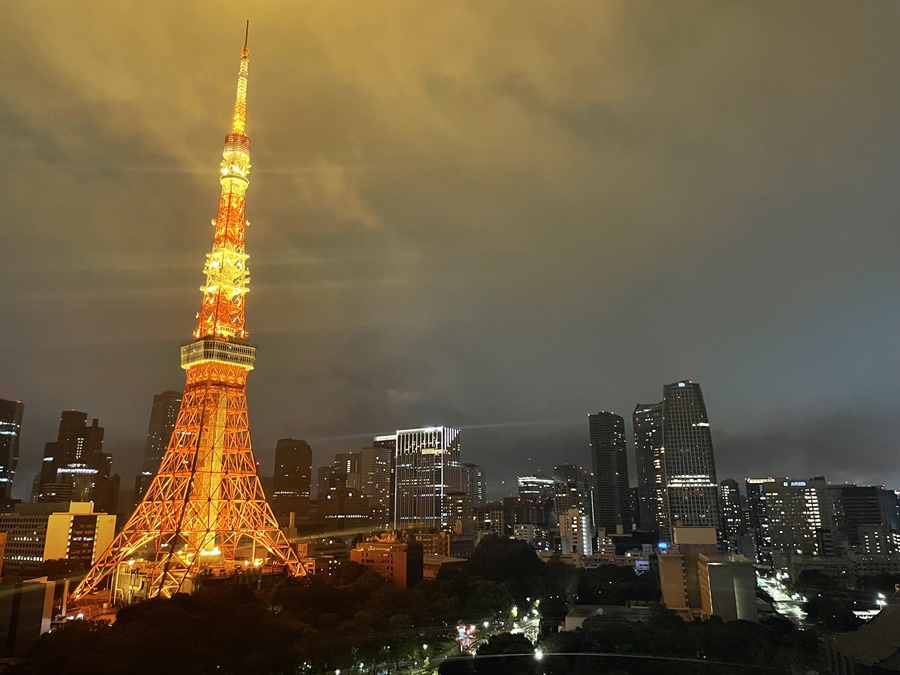 Prince Park Tower is a great place to visit if you're looking for a view of the Tokyo Tower at night.
The Prince Hotel's Prince Zojoji and Shibakoen are connected so that you can use them freely.
Prince Hotels manages this park. It is a designated park under the City Planning Law.
The view from Tokyo Tower from the walking route is truly spectacular. There are few people around it, and it is well-kept.
The Sky Lounge at Prince Park Tower is a great place to meet up with friends and enjoy a romantic dinner.
You must pay 1,030 yen for each person, but you can enjoy alcohol while looking at the night from a peaceful location.
Contact Information:
Admission: Free  of Charge
Address: 4-8, Shibakoen, Minato-ku, Tokyo
Website: http://www.princehotels.co.jp/parktower/index.html
Google Map Location:
6.      Roppongi Hills Sky Deck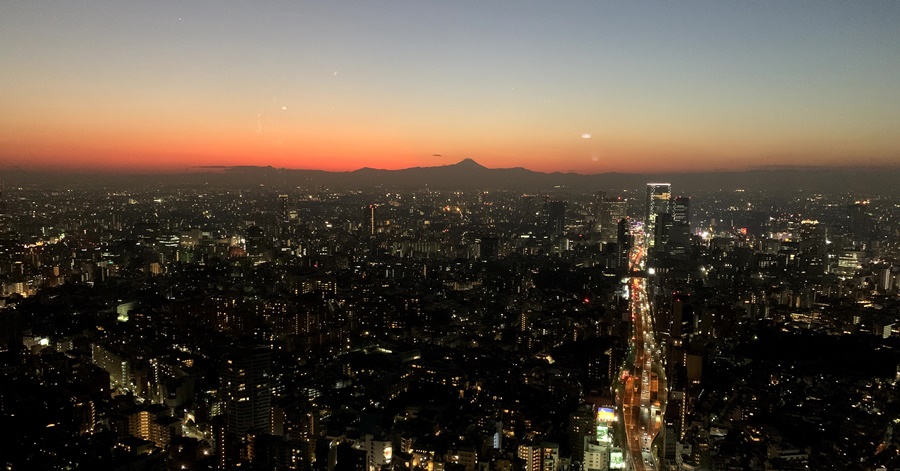 The observation deck of Tokyo Tower is the biggest of its kind in Japan. Its height and site area make it an impressive sight to see.
The observation level at Roppongi Hills is 270 meters high. The other level is the sky deck, which is located on the roof of the building.
There are few open-air observation decks in Japan. The Umeda Sky Building, for instance, has a rooftop observation platform.
The Sky Deck features a panoramic view of Tokyo Bay and its various attractions. The area can be viewed from Tokyo Tower.
This area is also known for its astronomical observation events. During the summer, it's also a good place to watch fireworks displays.
Contact Information:
Admission: 1800 yen (Tokyo City View) + 500 yen (sky deck);
Tokyo City View
Until 01:00 on Fridays, Saturdays, and pre-national holidays (Last admission 00:00)
Weekdays and holidays until 23:00 (Last Entry 22:30)
Sky deck
They are open until 20: 00 (Last Entry 19: 30) in summer.
Address: 6-10-11 Roppongi  Minato-ku, Tokyo
Website: https://tcv.roppongihills.com/jp/
Google Map Location:
7.      Skytree View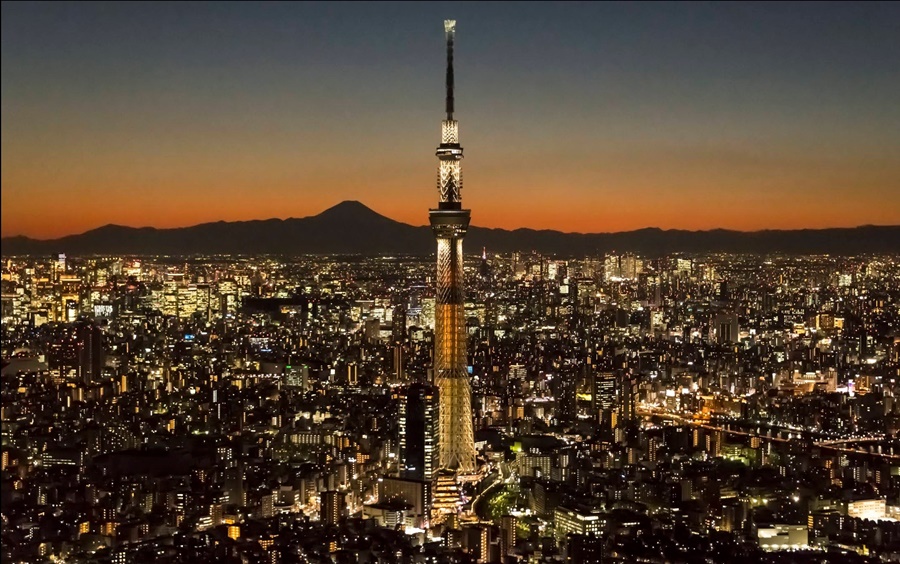 On the 31st floor, there is a free viewing area. On weekends, the elevators only come and go from the first floor.
This site is located in Tokyo's Skytree observation deck. Although it is not mostly known to all, this site provides one of the best night views in the city. Due to its height, it can be enjoyed by most night-time visitors.
Here's what user l34ndr0 3lvi0 thought about their trip to this site: "Beautiful skyscraper in Tokyo! A must-see and worth a visit even if there's no time to go inside or to the top. Tickets are sold at the base."
Contact Information:
Admission: Free of Charge
Address: 1-1-2 Oshiage, Sumida-Ku, Tokyo
Website: http://www.tokyo-solamachi.jp/
Google Map Location:
8.      Tokyo Tower Top Deck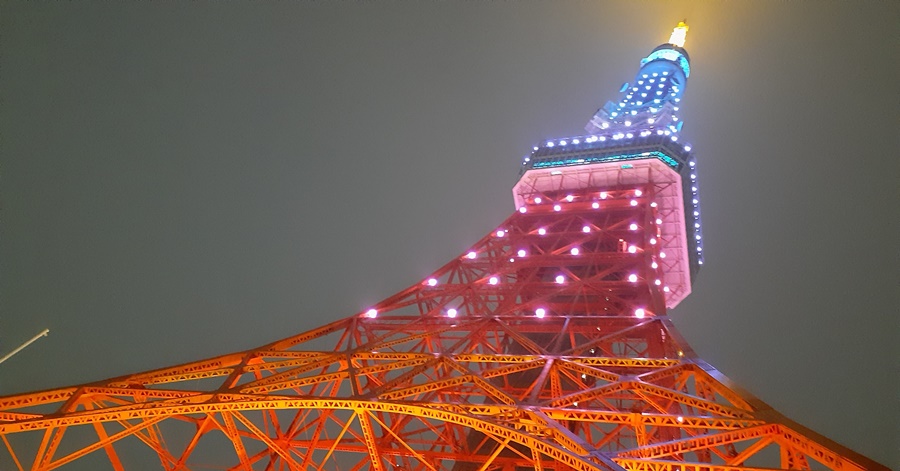 On March 3, 2018, the term "top deck" was changed to "top observatory." This tour, which leaves every 15 minutes, is a must-visit for anyone wanting to see the world's tallest observation deck.
The top deck has a unique geometric design that draws attention to the tight space.
According to Sylvia W: "Visiting the Tokyo Tower was a dream come true, especially since I grew up watching Sailor Moon. It's a really beautiful landmark and worth it to go all the way to the top for some incredible views of the city. (There was one particular spot where the roads looked like a starfish which was really stood out.) They also have really cute souvenirs and different setups/events inside and around the tower depending on the season."
Contact Information:
Admission: 2800 yen (You can also access the large observatory.); Every 15 minutes, a tour is given. At 22:15, the last tour ends, and the top deck on the top floor closes at 22:45. At 23 o'clock, the main observatory closes.
Address: Shibakoen, Minato-ku, Tokyo 4 -2 -8
Website: https://tdt.tokyotower.co.jp/index.html
Google Map Location:
9.      Toyosu Gururi Park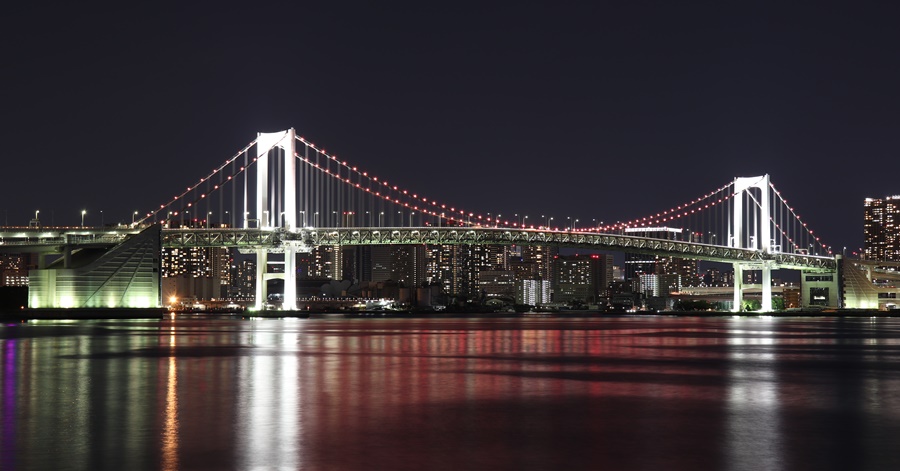 Toyosu Gururi Park, which includes the Tokyo Tower and the Rainbow Bridge, is Tokyo's most popular park. The views from this park are among the best in the 23 wards.
Sitting on the bench, you can see Tokyo Bay and the skyscrapers in the area from the other side. This park is ideal for couples and children.
Take a walk along the Northern Green Road Park, about 5 minutes from the Fujimi Bridge. It is located in Ariake, Hokkaido.
It is located about 3 kilometers away from the nearest station Yurikamome. This area is usually accessed by car.
Here's what Uhaan thought about their last visit here: "Such a nice place for a summer night stroll, the view of Rainbow Bridge and Tokyo tower from this park is amazing. I felt very relaxed at this park."
Contact Information:
Admission: Free of Charge
Address: 6-1 Toyosu, Koto-Ku
Website: https://www.city.koto.lg.jp/470604/kasenkouen/toyosugururipark.html
Google Map Location:
10. Yuuhi no Oka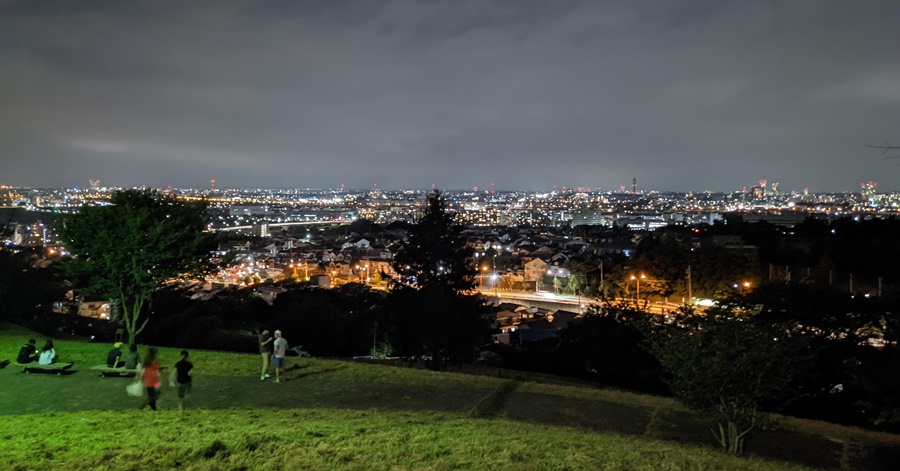 Yuuhi no Oka is a night view point in the Tama neighborhood. It strikes a good mix between aesthetics and accessibility. The park has been used for a variety of purposes, including drama and anime.
This hill has grass growing on it and offers a spectacular view of the city. This section also has several sitting options.
This neighborhood is distinct from central Tokyo since it offers a perspective of the low-rise buildings below. This neighborhood is also known for its bright lights.
Various features, such as residential neighborhoods, roadways, and bridges, are employed to appreciate the beauty at night.
Contact Information:
Admission: Free of charge / Available 24 hours
Address: 3-12-13 Renko-Ji, Tama City, Tokyo 12 13
Google Map Location:
There are plenty of places in Tokyo that you can go to continue enjoying your day trip even after nightfall. We hope that you can get around the parts of Tokyo that are not saturated with people. There are still pretty spots in the capital where you can enjoy the night sky despite the lack of natural sceneries in this area.
READ NEXT:  How to Travel from Tokyo to Kyoto