Summer in Japan is highly anticipated for many reasons, two of which are fireworks and ice cream. From traditional shaved ice kakigori desserts to the newer selections of refreshing ice cream snacks with unique Japanese flavours such as adzuki and matcha, the convenience store freezers become filled with such delectable snacks the most during this season.
In Japan, the world-renowned ice cream brand Häagen-Dazs has expertly infused a variety of traditional Japanese flavours into their dessert products specifically for their local market. And now, carrying such a concept, the brand has also taken a similar approach in capturing the spirit of the summer season through an exclusive pop-up event place in downtown Tokyo with the Hanabi Bar in Roppongi.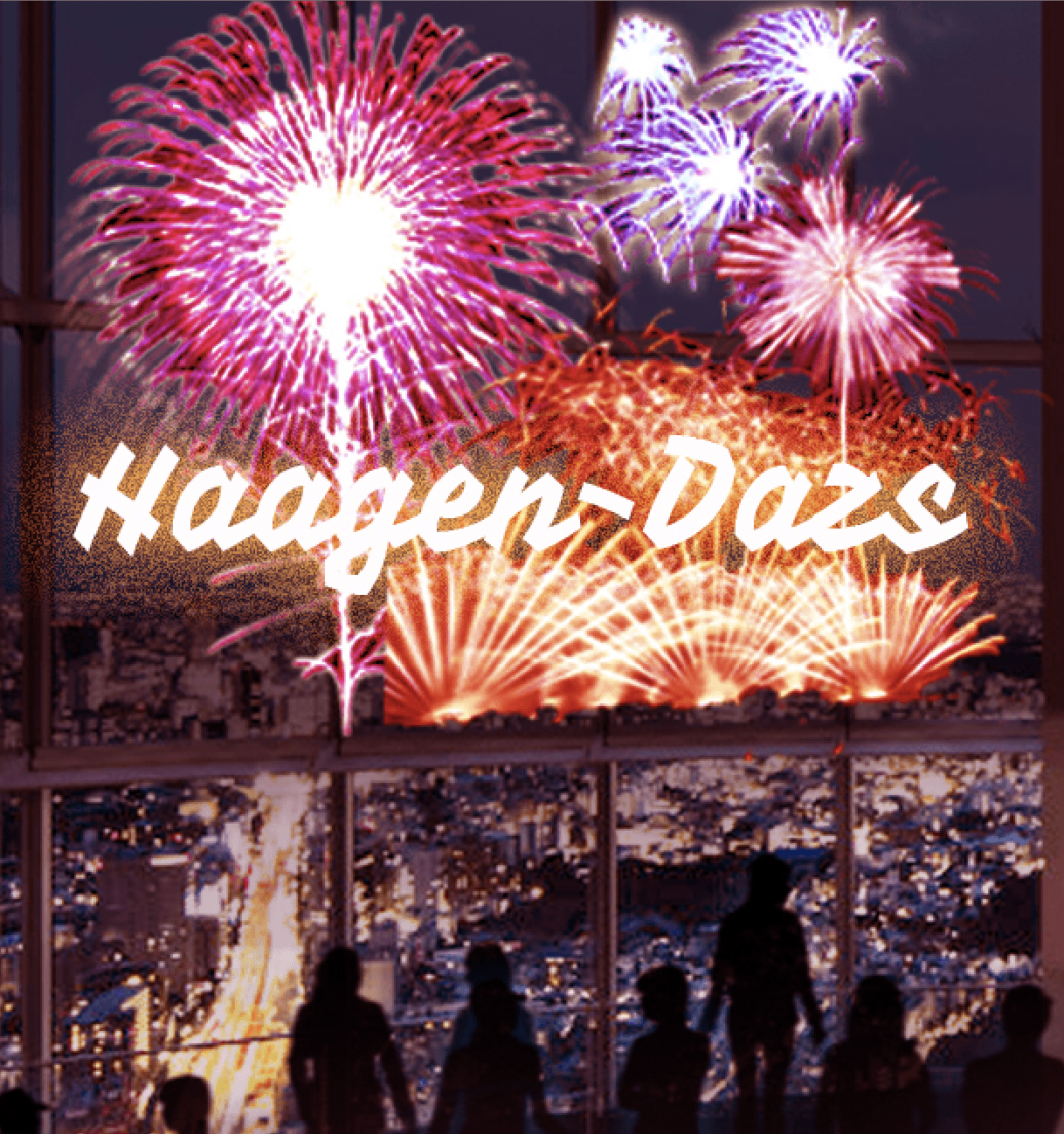 Häagen-Dazs Welcomes the Summer Season with New Digital Fireworks Venue Hanabi Bar in Roppongi
The Hanabi Bar (which literally means Fireworks Bar) was set on the 52nd floor of the Roppongi Hills Mori Tower where the Tokyo City Observation Deck is also located. The high altitude location offers a scenic view of the metropolitan city from some 250 metres above sea level, where fireworks viewing would be ideal.
And, as if the breath-taking view of the entire city of Tokyo wasn't enough, there were even electronic instalments of projection mapping of fireworks put on display. The 3D fireworks display lasted five minutes and was shown four times in an hour between 7:00 pm to 10:30 pm every night.
The Hanabi Bar was opened from May 31 to June 3, and saw the soft-launching of Häagen-Dazs' new seasonal ice cream flavour, the Peach and Berry Juicy Bar, several days ahead of its target market release on June 5. Furthermore, as part of the brand's promotional event, the first 50 guests who arrived at the Hanabi bar wearing pink clothing were treated with free admission to the marvelous Tokyo City Observation Deck.
The Hanabi bar had some interactive element to it, too, as seen when customers put their finished ice cream bar sticks in a box which generated a digital firework display by itself.
It seems that Häagen-Dazs is making its brand more known through this kind of marketing stunts. Last year, the brand opened an ice cream cocktail lounge in Tokyo, as well.
Here's a video of the Hanabi Bar