If you're an avid fan of Japan, you may have already heard of one of the capital's top districts, Shibuya.  Shibuya is a must-visit destination for anyone who is into fashion and culture. This area is home to many high-end boutiques and street brands, and it is also considered the center of mainstream youth culture in Tokyo.
Shibuya is the heart of Tokyo, full of numerous bars, restaurants, and shops. It also has a variety of coffee shops, which are known for serving up unique and innovative coffee. If you're just like most people who love their coffees, here are some of the top cafes worth visiting according to local coffee lovers.
Here Are 9 Cafes Worth Visiting When In Shibuya, Tokyo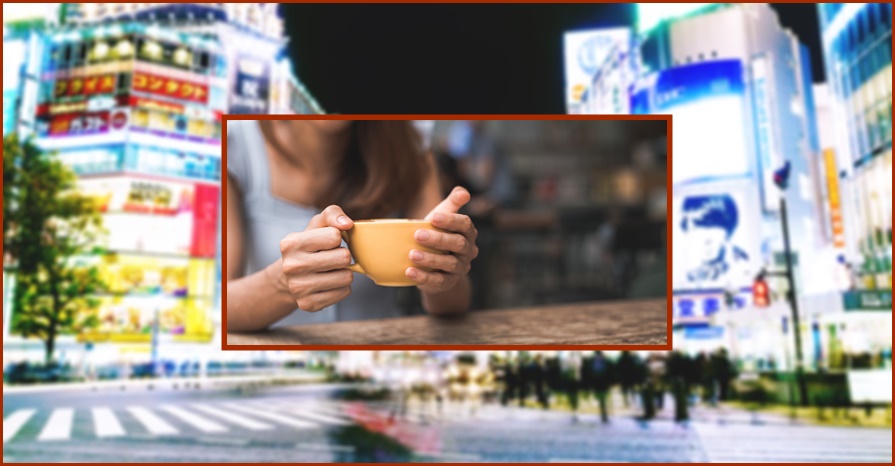 If you're wondering why you should visit Shibuya cafes while in Tokyo, you should know that the area is home to a plethora of artisan coffee shops, ranging from contemporary specialists in 3D latte art to a vegan CBD cafe and a traditional Japanese kissaten – there's just about anything you could want in your coffee in Tokyo. With that being said, determining the "best" is difficult because each one is unique in its own way. Continue reading to learn more about what makes Shibuya's coffee culture so unique!
Coffee House Nishiya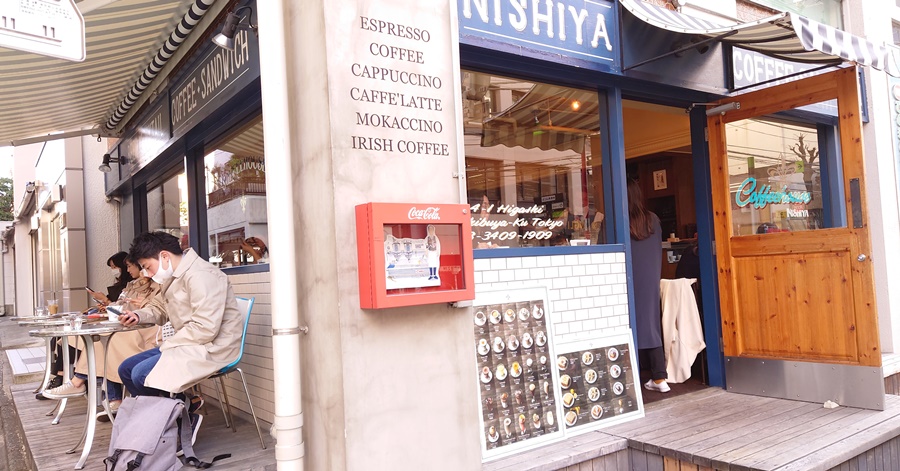 The first cafe is a 10-minute walk from Shibuya station.
Coffee House Nishiya is a sophisticated and relaxing coffeehouse for adults. Not only is the coffee exquisite, but the food menu is reported to be perfect for a light lunch, as well. Aside from coffee, their bestseller is their custard pudding. The adults' slightly bitter caramel is good with the firm pudding.
You will feel like a classy person from another country if you combine it with the carefully crafted coffee by the barista. Feel free to use of the counter seats, table seats, and even terrace seats available to solo-goers, group of friends and couples.
What they're best known for: Lattes and iced coffee, as well as Western-style sandwiches and gateaux, are available at this cool stop with sidewalk seating.
Here's what  Karen Lee thought about her visit to this shop: "Cute spot for coffee and/or lunch. I had the iced cafe mocha and my hubby had the cappuccino. Both drinks were good. I also had a croque madame, which was very yummy. I didn't have high expectations but that was one yummy sandwich. They also have lunch specials, which is great. They don't allow you to use anything that counts as a "computer" though, which was a turnoff for my husband, lol. Overall, we really enjoyed this place. We sat outside on a warm day, which was lovely."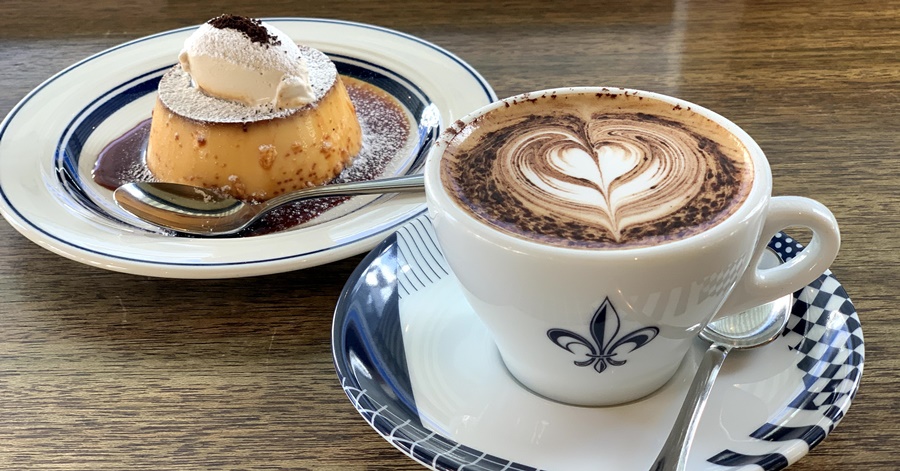 Contact Information:
Business Hours: [Wed – Fri] 10: 00 – 19: 30 (Last Order – 19: 00), Closed on Tuesdays
Address: Shoyo Building 1st Floor, 1 -1 -4 Higashi, Shibuya-ku, Tokyo
Telephone Number: +81-3-3409-1909
Website: https://coffeehousenishiya.com/
Google Map Location:
BUY ME STAND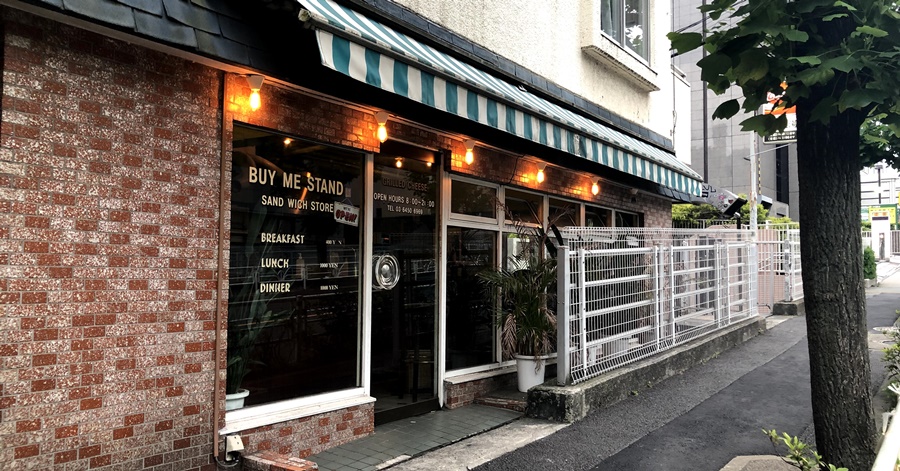 Here's another café that's just ten minutes away by foot from Shibuya station. Namikibashi's main cafe is best known for its sandwiches. This American restaurant is also widely  visited for its elegant and beautiful interiors that is even featured in magazines.
This is a must-visit in Japan due to its stunning green unified wall. There's also a unique sandwich called Apple Cheeks Blue Monday, which is made with pork belly, apple, and cheese.
What they're best known for: For breakfast, lunch, and dinner, a cozy American-style cafe that serves toasted sandwiches and coffee.
Here's what Riley Paraha thought about their last trip to this spot: "A must go, delicious sandwiches with a fun venue, (make sure you eat upstairs). It is a bit pricey for sandwiches but the taste will have me coming back for more."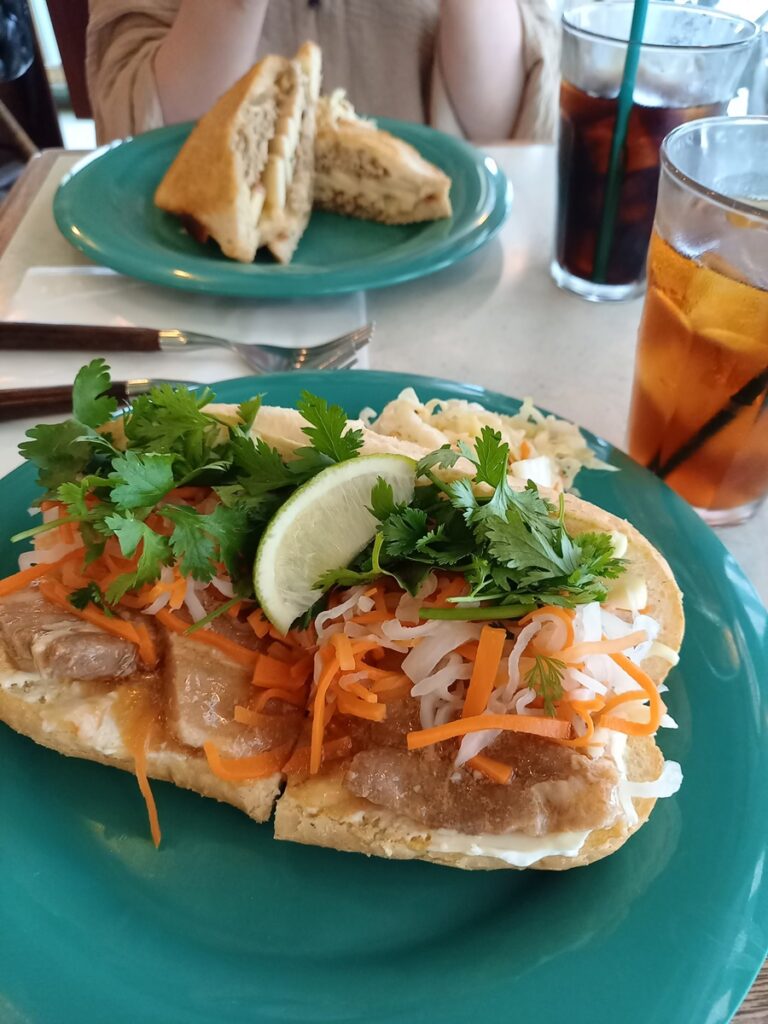 Contact Information:
Business Hours: 8:00 ~ 21: 00, open every day
Address: 1 -31 -19, Mansion Namikibashi 202, Higashi, Shibuya-ku, Tokyo
Telephone Number: +81-3-6450-6969
Website: https://tabelog.com/tokyo/A1303/A130301/13189783/
Google Map Location:
ON THE CORNER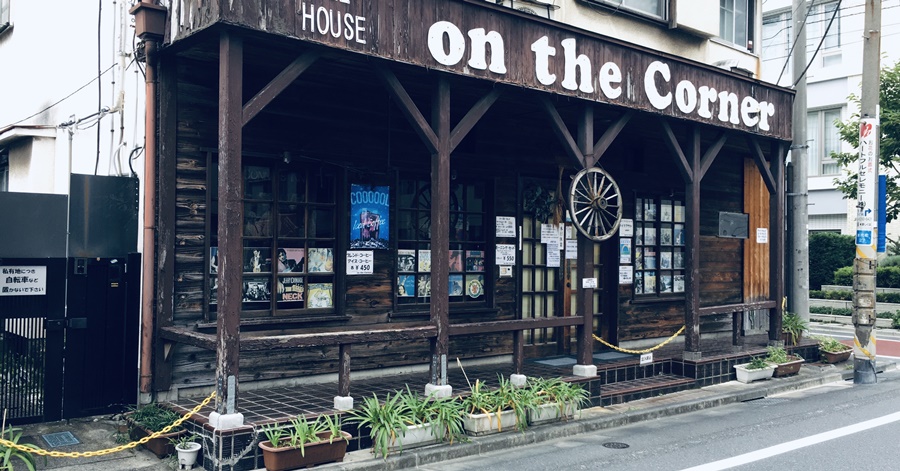 This café is just a leisurely two-minute walk if you're getting off Shibuya station. Because of its proximity to the station, lots of locals and travellers grab a cool drink and some nice grub in this casual American-inspired coffee shop. The place offers premium authentic coffee served by their barista. They also have a counter with an outlet that's great for those who enjoy working lunches. This spot also has nice boxed seats that where you can enjoy a meal with friends or even a date. Choose from an assortment of sumptuous meals, including pasta, hamburger, and pizza at a reasonable price during lunchtime.
Here's whatシベリアのSiberia thought about their visit to this shop: "This old-fashioned coffee shop is located close to a busy road, but it was comfortable. The terrace seats are located on the other side of the road, so it was easy to get to."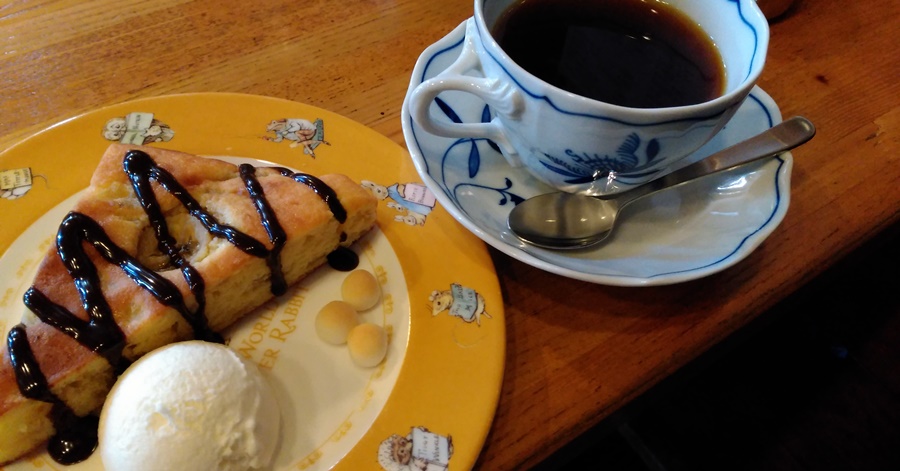 Contact Information:
Business Hours: Weekdays 11: 30 ~ 25: 00 (L.O 24: 00)
Fri/Sat/Holiday Day 11: 30 ~ 29: 00 (L.O 28: 00)
Sunday 11: 30 -25: 00 (L.O 24: 00)
Lunch 11: 30 ~ 15: 00
Address: 1 -17, Takenomura Building 1F, Shibuya, Shibuya-ku, Tokyo
Telephone Number: +81-3-6427-7273
Website: https://goodcoffee.me/coffeeshop/no-8/
Google Map Location:
Åre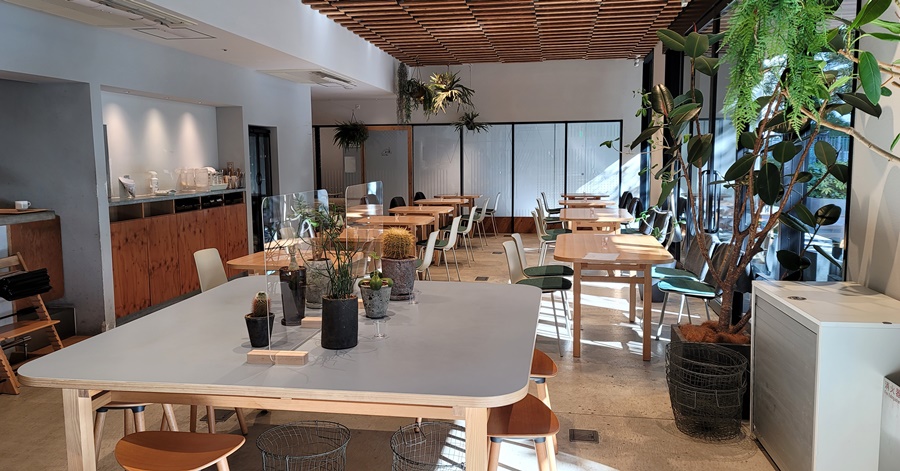 Not too far from Shibuya station is another hip and comfy café that's now considered as a new symbol in the Tokyo district. It's only five minutes if you're walking from Shibuya station.
This space can be used by people from all walks of life. It features a warm and sunny atmosphere that can serve breakfast and dinner. Try the Anbuttered Toast or Granola for breakfast. For lunch, you can get a pasta dish, which go well with some coffee. Their classic pudding a la mode is also popular among their regulars. They also have a box-type seat, which is known for its comfort and versatility. The place also has Wi-Fi access, making it a great place for work, and not just for hanging out or relaxation.
Here's what one of their happy customers, Alicia, thought about their experience dining at this shop: "Best Semla (cream puff) I've had!!!! It's such a cute modern cafe/food place in a nice neighborhood. Great service, English menu Available.  Most importantly it was very reasonably priced and they did not have the rule that you also MUST order a drink like other places! The puff was creamy and had delicious almond crumbs. I also ordered their delicious oatmeal cookie! Definitely a good place to stop by and enjoy a snack and coffee! They also have seats outside where you can enjoy the nice weather!"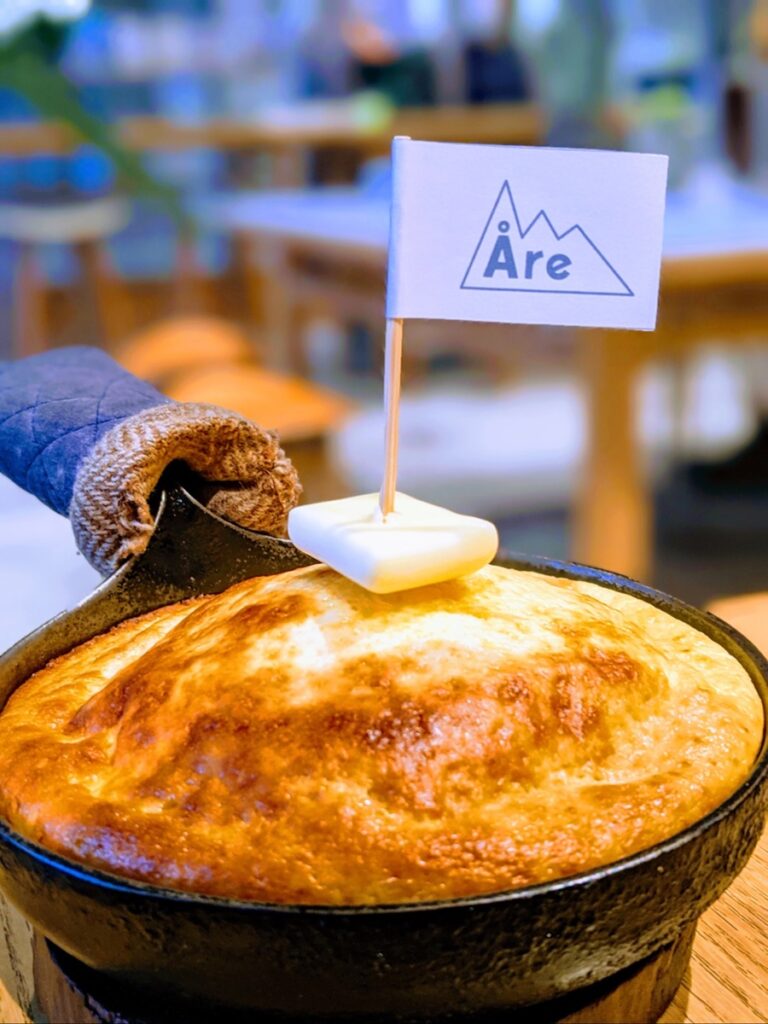 Contact Information:
Business Hours: 8: 00 ~ 22: 00 (L.O. Food 21: 00 Drink 30: 21)
Address: 1 -21 -23 Shibuya CAST 1F, Shibuya, Shibuya-ku, Tokyo
Telephone Number: +81-3-6434-1129
Website: https://tabelog.com/tokyo/A1303/A130301/13208126/
Google Map Location:
Tokyo Kenkyo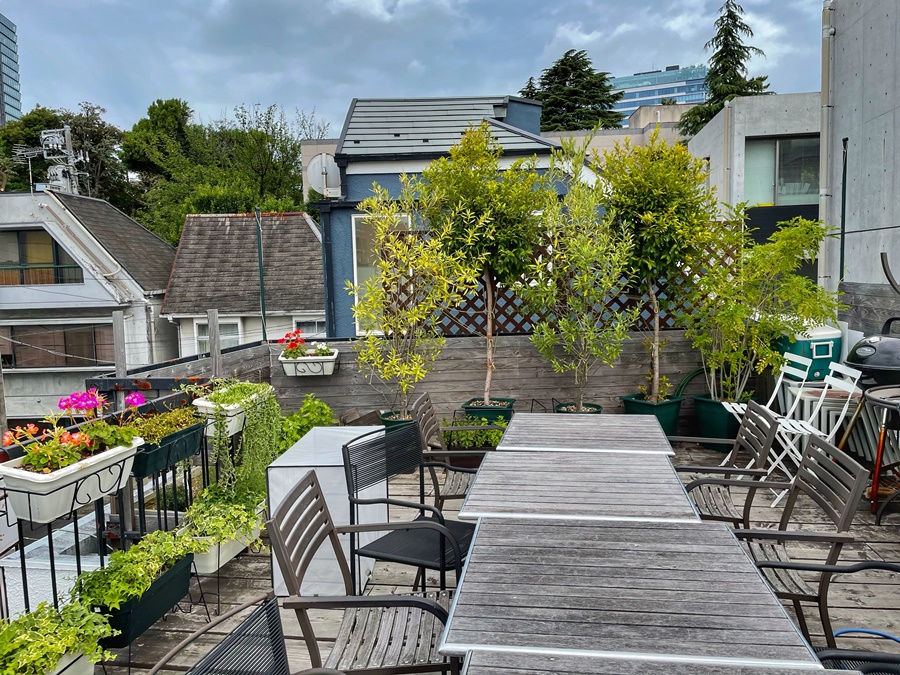 You'll need to walk for around 15 minutes in the direction of Daikanyama from Shibuya Station. This cafe is hidden away in a quiet residential area, away from the station, and only a few people know about it.
The room is beautifully designed, with green walls that make it feel artsy and chic- perfect to enjoy your coffee. On the first floor, there are counter seats, and on the second floor, there is a large table with shared chairs. One of their most bestsellers is the pork cutlet – it's crunchy on the outside and juicy on the inside. The juices overflow as soon as you chew it.
Here's what Mark Alban thought about their experience in this café: "One of the few coffee shops open before 11 in this area, but also happens to have one of the best breakfast experiences and definitely the best coffee I had during my week-long stay in Daikanyama."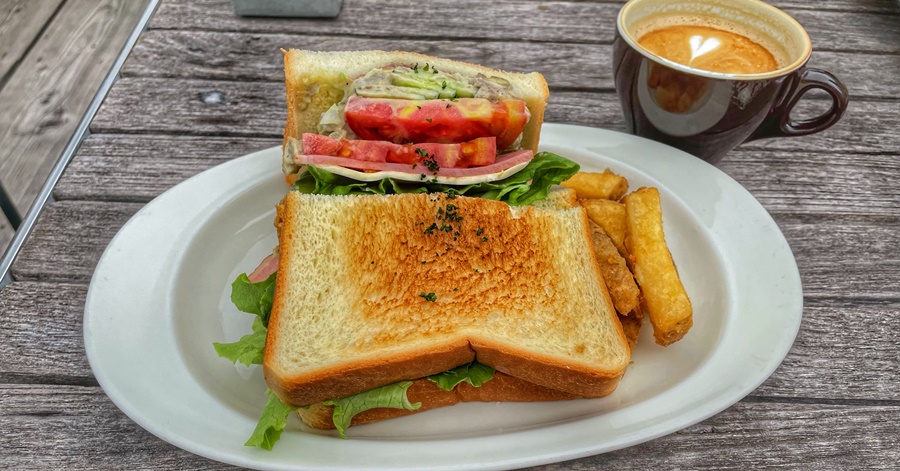 Contact Information:
Business Hours: 7 -9 Minamiheidai-Cho, Shibuya-ku, Tokyo
Address: 8: 00 ~ 20: 00 (L.O 19: 30)
Telephone Number: +81-3-6416-4751
Website: https://tabelog.com/tokyo/A1303/A130301/13178629/
Google Map Location:
Reissue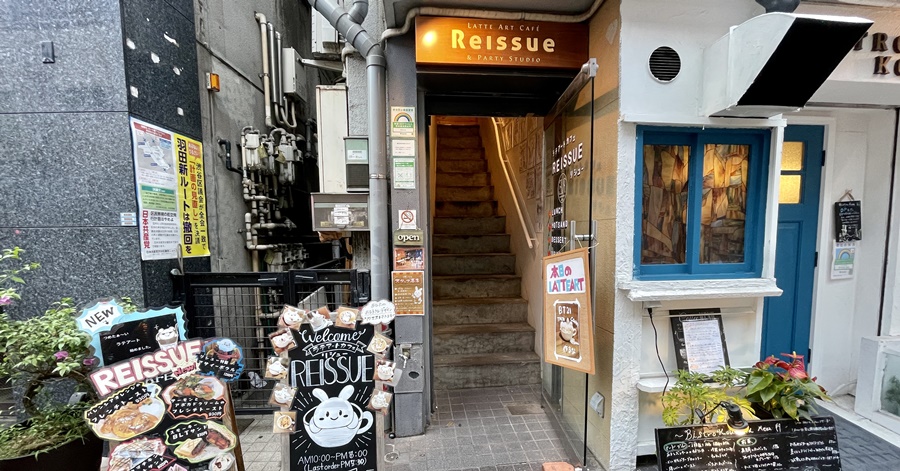 Reissue in Harajuku is a coffeehouse that is known for its 3D latte art. The owner is credited for inventing the concept of the art, and it quickly became a fan favorite.
They can make 3D art out of chocolate syrup or molded out of foam. They can also make 2D artwork out of chocolate syrup.
With this feature, you can bring in photos of anything that you like and they'll turn them into a fun and unique latte art version for you.
Here's what Justin Shircliff thought about their trip to this shop: "This is a great cafe. The staff is super nice and accommodating. But you come for the latte art. The drinks are tasty, but the fact you can take a picture of anything and they'll whip up some art for you. They also do 3D stuff. Worth the experience for sure."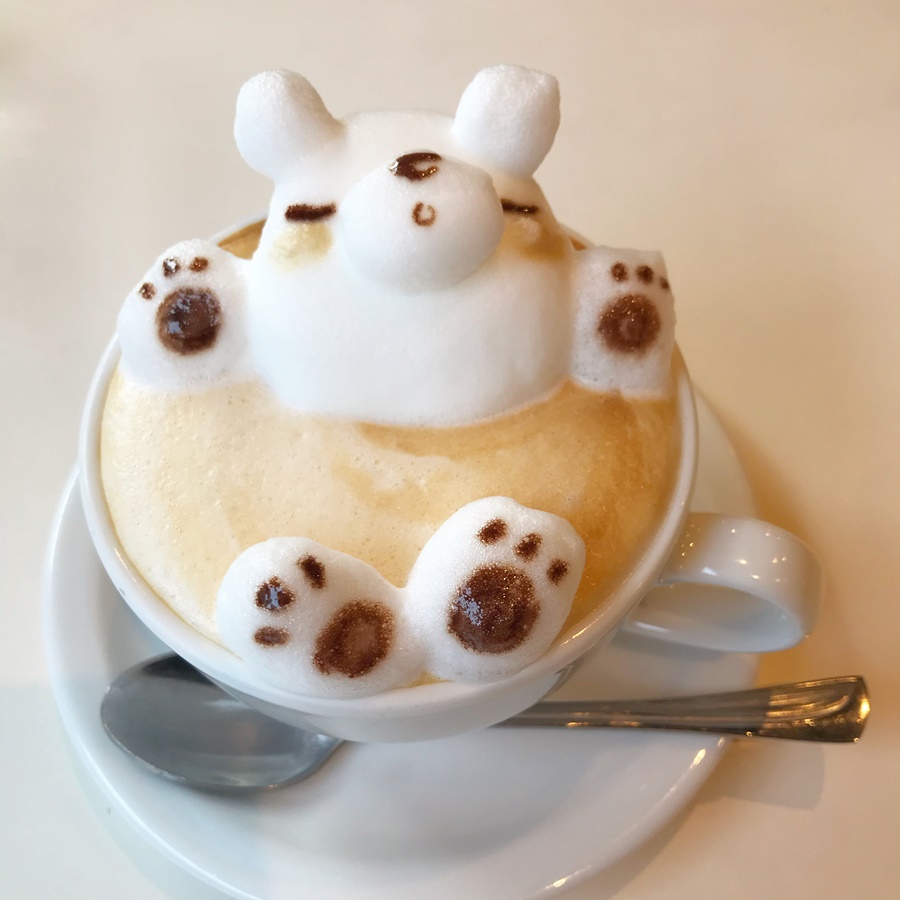 Contact Information:
Business Hours: Open daily from 10 am to 7 pm
Address: 3 Chome-25-7 Jingumae, Shibuya City, Tokyo 150-0001, Japan
Telephone Number: +81357853144
Website: https://www.reissue.co.jp/
Google Map Location:
HealthyTOKYO CBD Shop & Cafe Harajuku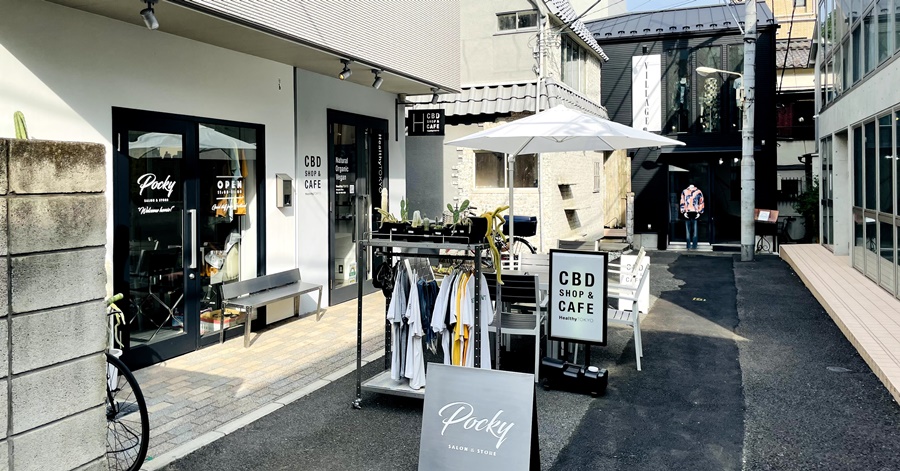 HealthyTOKYO CBD Shop & Cafe Harajuku is a small cafe located in Tokyo's Harajuku district. It features a variety of healthy vegan and gluten-free options, as well as CBD products made from organic industrial hemp.
A variety of decadently rich products are featured on the menu at this restaurant, including a ginger ale infused with yuzu oil, a decadent chocolate cake, and a creamy latte with mint CBD oil that pairs well with the decadently rich chocolate cake.
Their best offering is the matcha latte that's infused with yuzu CBD oil. It's a must-visit cafe in Shibuya!
According to Tori H, their visit was quite a pleasant one. She said: "Delicious drinks and vegan food! Portions were a bit small for the price, but the flavor was excellent. The drink ingredients were really fresh, and they use paper straws for sustainability, which is a plus as well. There's seating for five on backless stools inside and then outdoor seating as well. Not busy at 6pm on a Wednesday night when I went, so safe for COVID."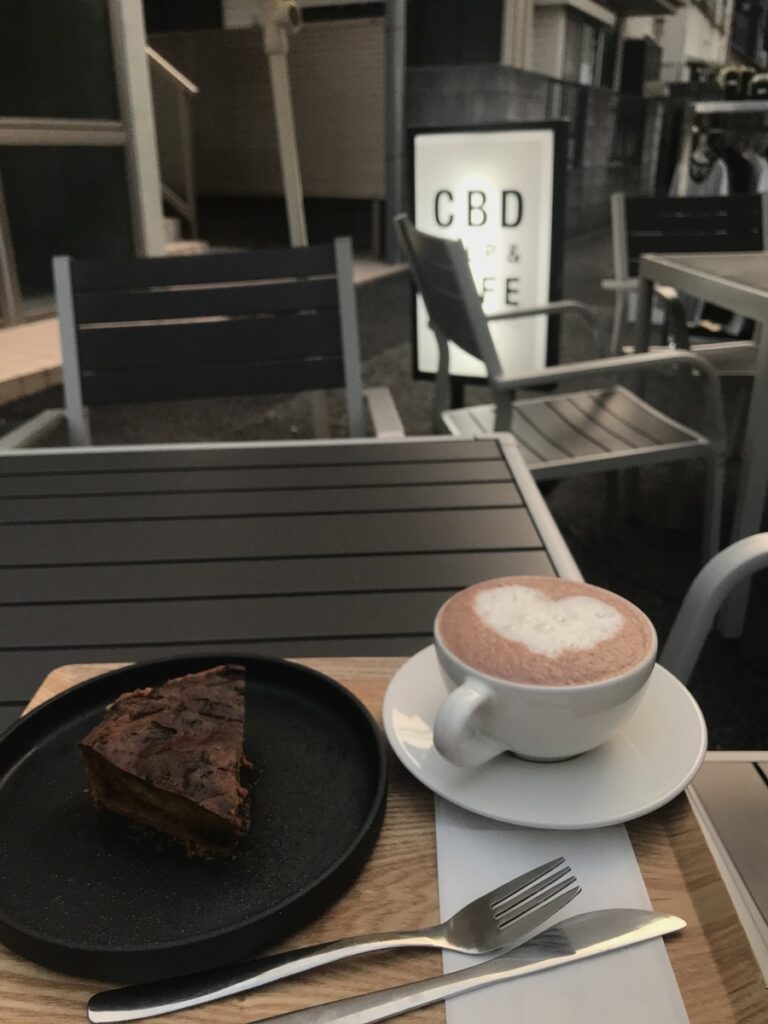 Contact Information:
Business Hours: Open daily from 11 am to 8 pm
Address: 3 Chome-27-14 Jingumae, Shibuya City, Tokyo 150-0001, Japan
Telephone Number: +81344056203
Website: https://healthytokyo.com/ja/
Google Map Location:
Satei Hato (Chatei Hato)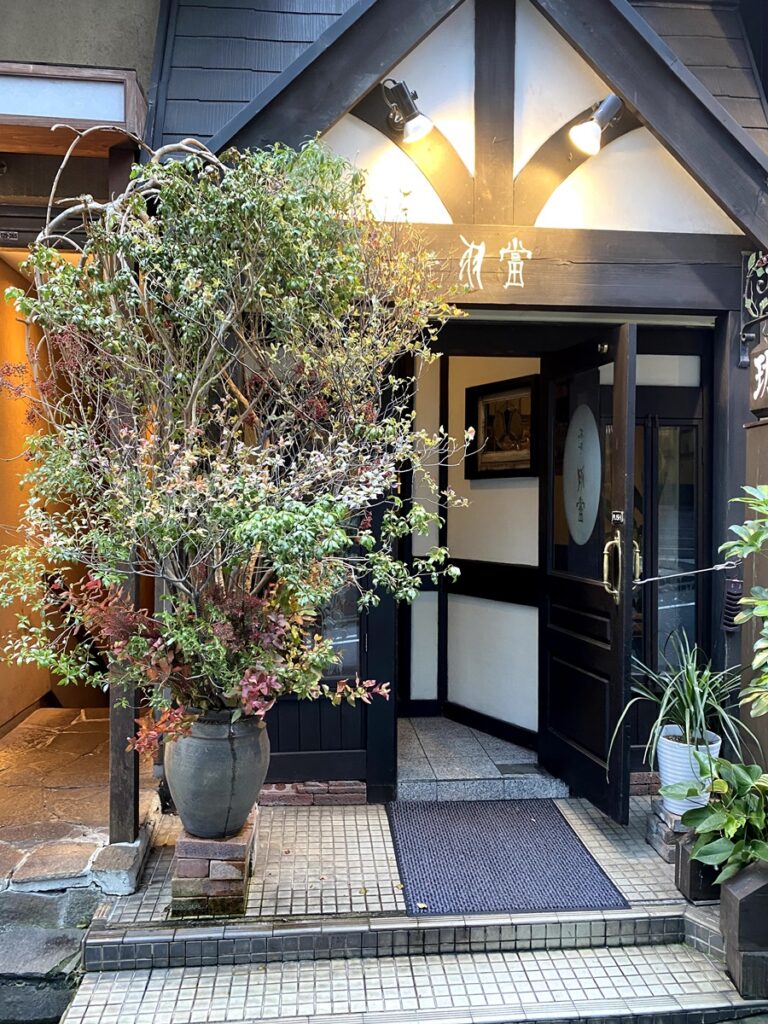 The Satei Hato is a traditional Japanese kissaten that is worth checking out. This establishment features a beautiful atmosphere and impeccable coffee.
The coffee master personally selects the right cup for each client, ensuring that their experience is memorable and satisfying.
Some of the dishes that are worth trying at the top of the menu are the homemade maple chiffon cake and the hand-drip coffee. This is a great place to start your morning.
Satei Hato has a no WiFi policy which encourages guests to enjoy the coffee and the atmosphere. This allows guests to truly experience Japan's rich history of coffee culture.
What they're best known for: Coffee and eccentric pastries are served in a cozy cafe with shelves piled with colorful teacups.
Here's what some of their satisfied guests shared about their experience.
According to Justin Shircliff: "One of my absolute favorite coffee spots in Tokyo. The atmosphere is cozy and inviting, making you want to stay and relax. The staff is friendly and they take care of you while you're there. But the coffee is absolutely delicious. Every cup of coffee is made with a precision that you can taste. And don't let me forget about the cheesecake…the baked one is out of this world good. Put this place on your to go list right now."
Meanwhile, Charles C said: "If you love coffee, one must absolutely pay a visit here. I love that the staff wear ties with a collar shirt. It gives that impression of professionalism. The coffee is expensive here, yes, but it is some of the best coffees I have ever had. A seat at the bar/counter will allow you to watch staff hone their craft. The chiffon cake is a must-have here. It comes in many flavors. Personally, we had banana a brown sugar. Delicious. The dishware you are served in us each unique. Nobody gets the same pieces. I say take the time to observe this. Lastly, this is the place featured by the Blue Bottle guy. This place is legit!"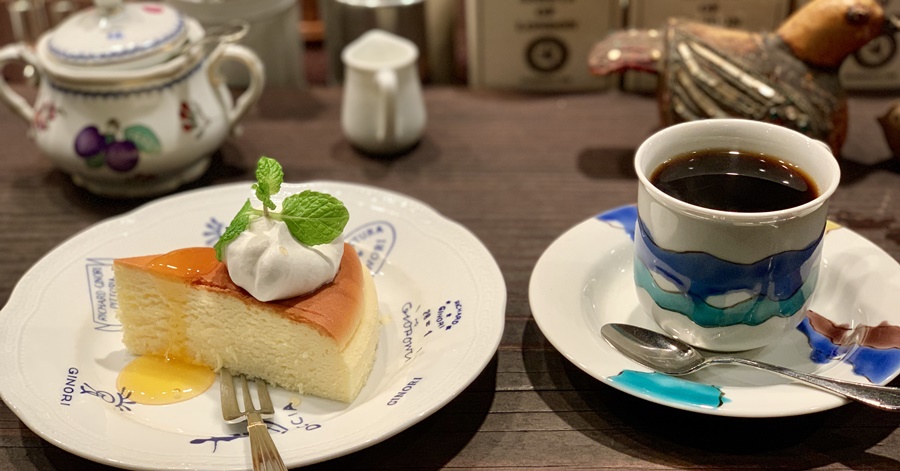 Contact Information:
Business Hours:
Address:
Telephone Number:
Website:
Google Map Location:
Deus Ex Machina Harajuku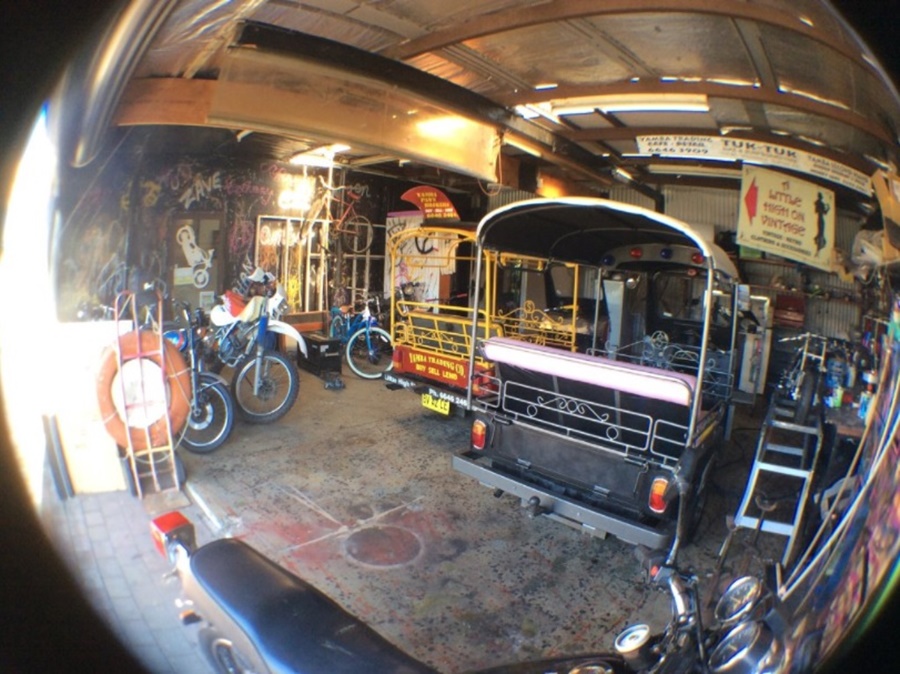 The Deus Ex Machina Cafe is a fun place to hang out in Harajuku, especially if you're craving a burger and a cup of coffee.
There are many levels in this establishment, each of which has a unique design. It's a great place to relax and enjoy coffee while watching motorcycles.
Located in the heart of Cat Alley, Deus is a great place to get a coffee or a bite to eat before or after a walk in the neighborhood. This is a great retreat from the madness of the city.
Here's what user cawfee123 thought about their visit to this spot: "Such a pleasant surprise to find this amazingly delicious and funky cafe in the heart of Harajuku. The coffee is soooo good, the service is relaxed, down to earth and friendly. And their food! My gosh!! Probably one of the best sandwiches I have ever tasted in my life. I tried the spicey chicken and meat pattie sandwich. The bread is sooo crispy, with both fillings having amazing flavour."
Another user YY Loong shared their thoughts about this café, saying: "Nice cafe with really good coffee. The owner was really friendly and I could see everyone was relaxed and making themselves at home with a coffee and a book/laptop. They also have a souvenir corner where you can buy Deus branded items."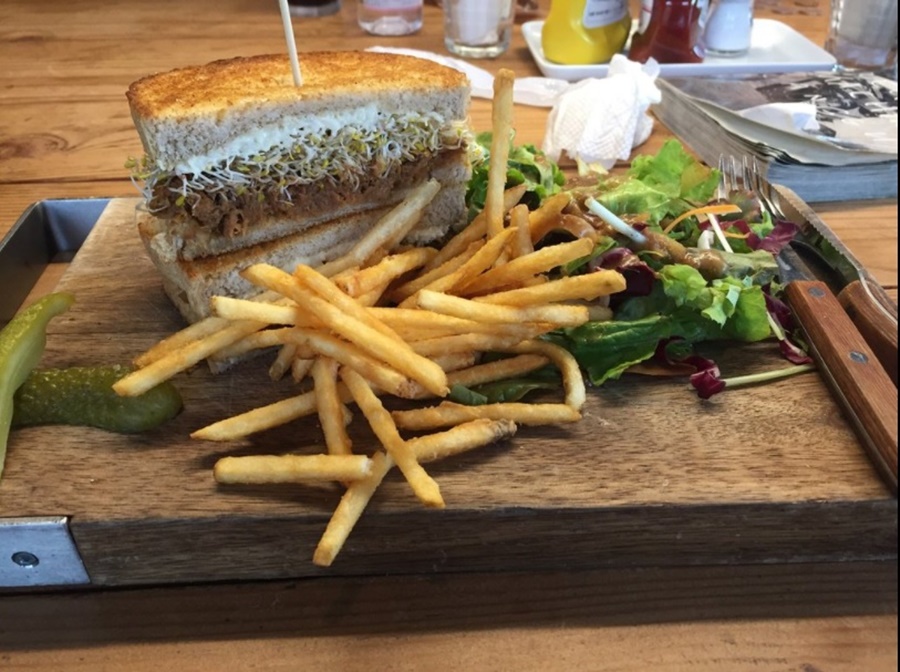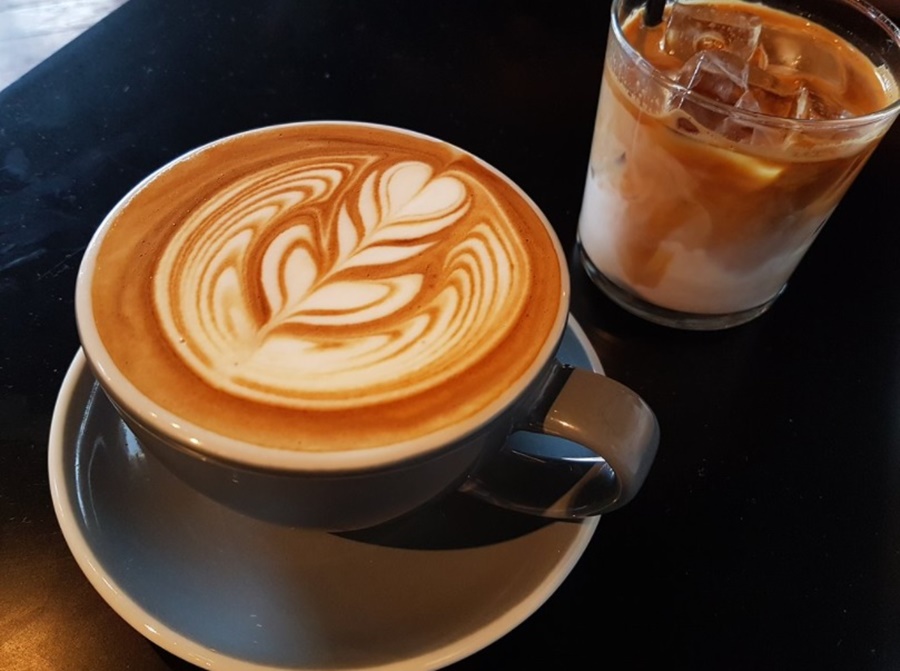 Contact Information:
Business Hours: Open from 9 am to 9 pm on weekdays, and 9 am to 8 pm on weekends
Address: 3-29-5 Jingumae, Shibuya 150-0001 Tokyo Prefecture
Telephone Number: +81 3-5413-3949
Website: N/A
Google Map Location:
Final Thoughts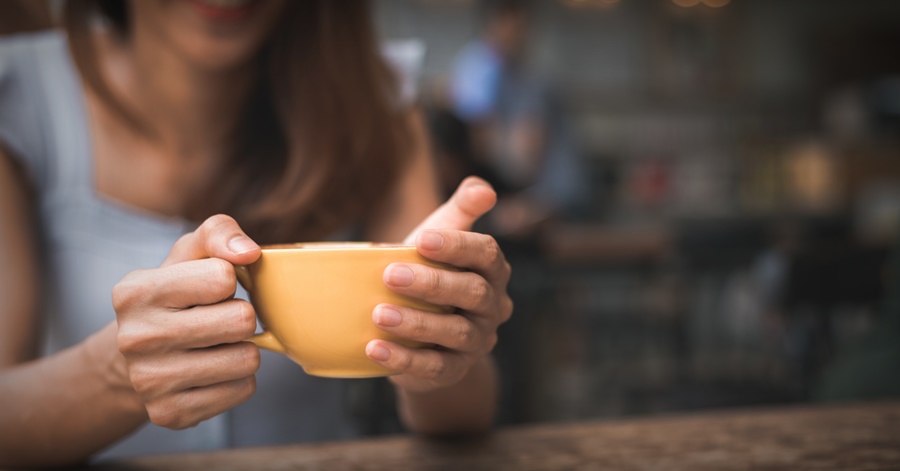 Without a doubt, coffee has become essential for many people, getting their early morning boost of energy with a cup over breakfast, while others get their much-needed shot of caffeine to get them through some long nights, whether for work or a project they're working on. But what really makes coffee worthwhile is the experience it brings to any consumer. So pair a cup with a delicious meal and a visually stunning location in a lively city such as Tokyo, then you've got everything you need. We can all raise our cups to some great coffee to get us through some of our busiest days!
READ NEXT: Filipino Restaurants to Visit in Tokyo, Japan