Winter in Japan begins in the middle of November through Christmas and lasts until early March. While this may seem like a long time, there is still plenty to do during winter in Japan. Many beautiful sights can be seen throughout the country, ranging from snowy landscapes to stunningly colorful temples and shrines. And if you're visiting during this period, there are several sights you shouldn't miss because they are most beautiful during this time of the year.
This post will go through some unique spots and the best sights you can see in the country only during the cold months. Keep on reading to learn more!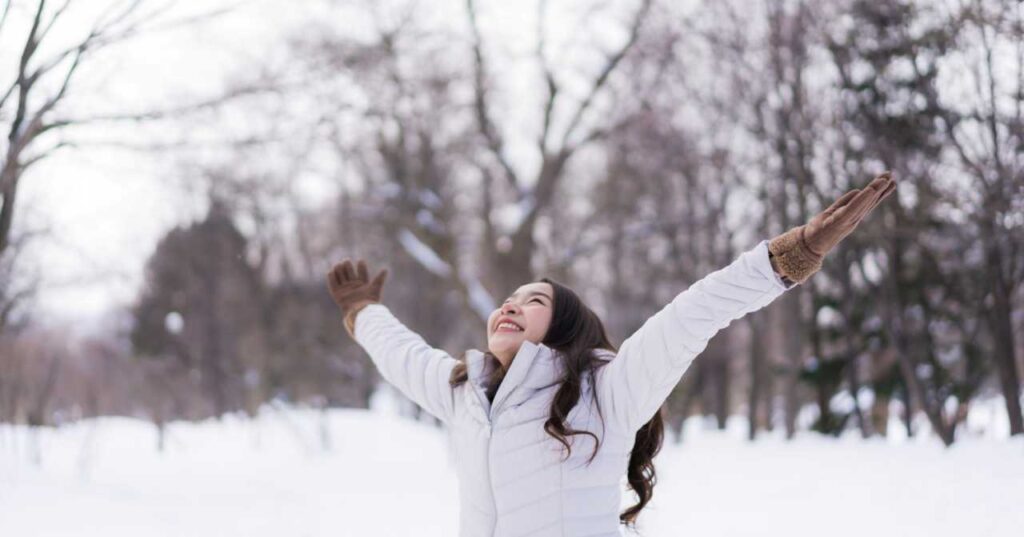 1. Kinkakuji in Winter (Kyoto)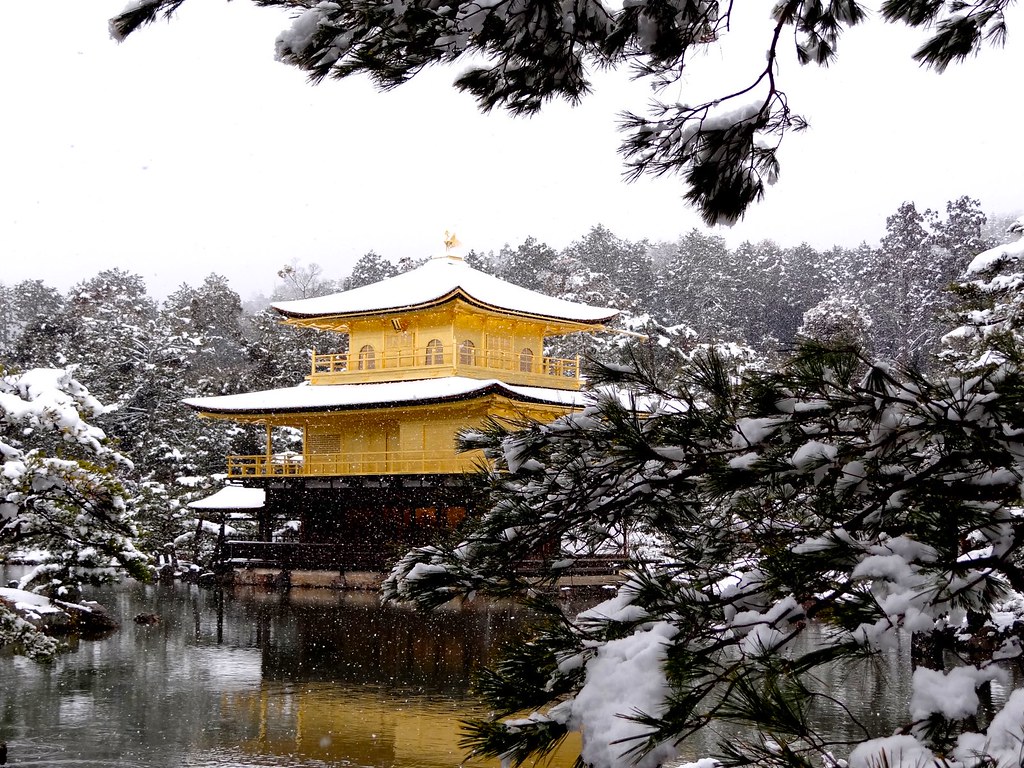 One of the most prominent temples in Kyoto is Kinkakuji, also known as Rokuon-ji. It is located in the Golden Pavilion.
The golden temple of Kyoto's Kinkaku-ji is covered in a layer of real gold, which gives it a faint glow from the summer sun.
If you're lucky enough to visit this area after a snowfall, you might even notice the contrast between the gold and the white and green nature surrounding it.
2. Snow Walls (Toyama)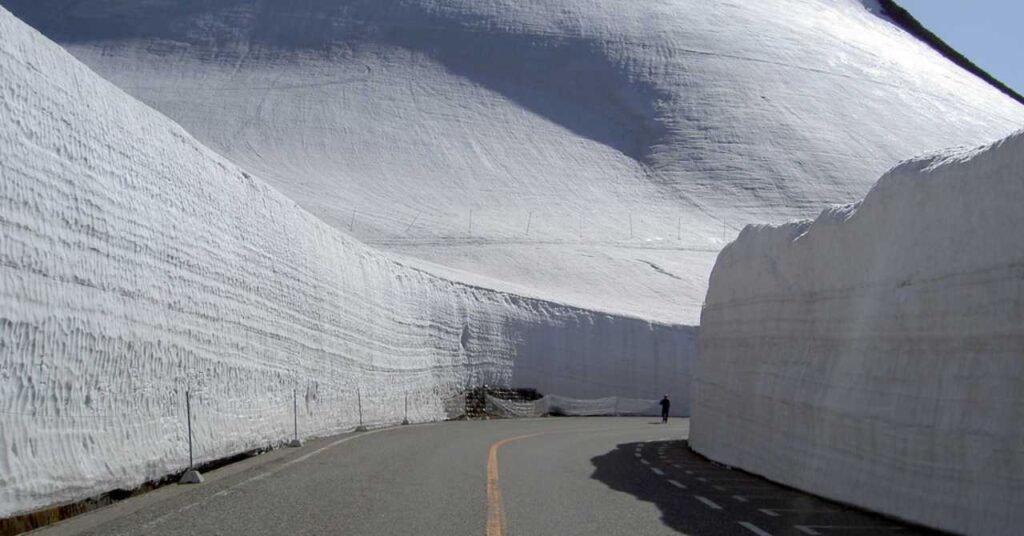 In Toyama Prefecture, there are snow walls that are over 30 meters high. These are known to tower over the people and cars passing through the area. In addition, there are also ancient trees that date back to around 1,000 years.
3. Snow Monkeys (Nagano)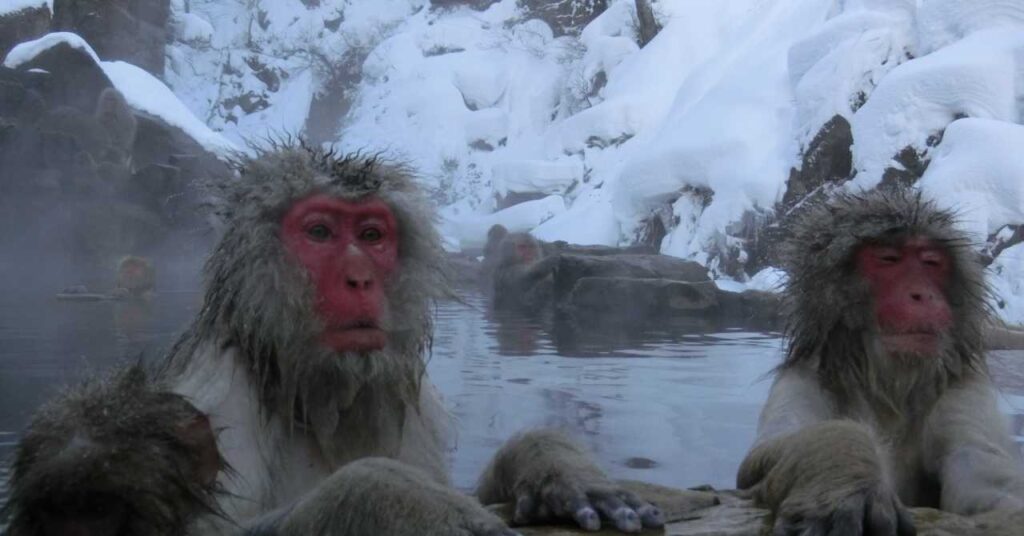 Hell Valley is located in the Jigoku-dani region of Japan, and is known for its beautiful snowy surroundings and strange inhabitants: Japanese monkeys.
Located in Nagano, Japan, the Jigokudani monkey park is an area where wild monkeys can enjoy basking in the waters of a hot spring. The area is known for its winter weather, as it has a temperature of -10 degrees Celsius and snow up to a meter thick.
The park was established in 1964 for the monkeys that came from the mountain to the villages due to deforestation. A small monkey bathes in an outdoor ryokan, and his entire family is then invited to join him. This is done to encourage good cohabitation among humans.
In this area, the snowy white snow surrounds the onsen or hot springs, along with these animals known to be gentle and lazy.
The snow monkeys live in a park without fences or bars. They come to the park to eat, and the attendants do their best to nourish them with a steady diet of grains, fruit, and other food. They use the park's natural hot spring as their refuge in winter.
Every day, tourists can watch as snow monkeys go about their business. Some of them will groom each other, mothers nurse their babies, and the alpha males tend to security. Others will roll around on the snowy surface, enjoy the hot water, and prepare to play. Whether you're visiting the onsen or not, these animals' playful behavior has become an annual tourist attraction.
4. Mount Fuji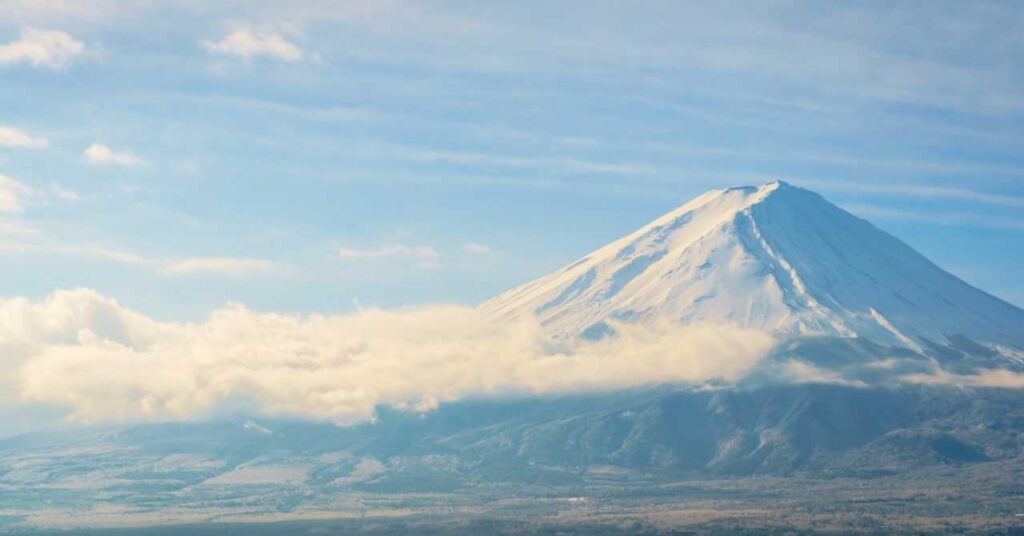 One of the most significant attractions in Japan is Mount Fuji, which is an ancestral symbol of the country. It is popularized by various media outlets, such as documentaries and magazines, and it is also depicted in paintings and prints.
Mount Fuji is 3776 meters high and features 3 active volcanoes that can wake up anytime. Its beauty makes us forget about all the details.
The mountain is also regarded as one of the most frequently climbed mountains in the world. Despite the official season only lasts for about two months, over 300,000 people visit Mount Fuji every year. This is significantly higher than the number of people who climb Mount Monadnock in the US, which is around 125,000 yearly. One of the main reasons why people visit Mount Fuji is because it's possible to climb it in just half a day.
It's located in a region between Shizuoka and Yamanashi, and is close to Tokyo. For centuries, artists have been inspired by the mountain.
During winter, Mt Fuji or as locals casually call "Fuji-san", is covered in snow and provides a spectacular landscape to view. The mountain is also one of the most popular tourist destinations in Japan, with people coming from all over the world to visit. It's been featured in countless movies and manga comics, which has led to an increase in tourism over the years.
5. Icicles of Misotsuchi (Saitama)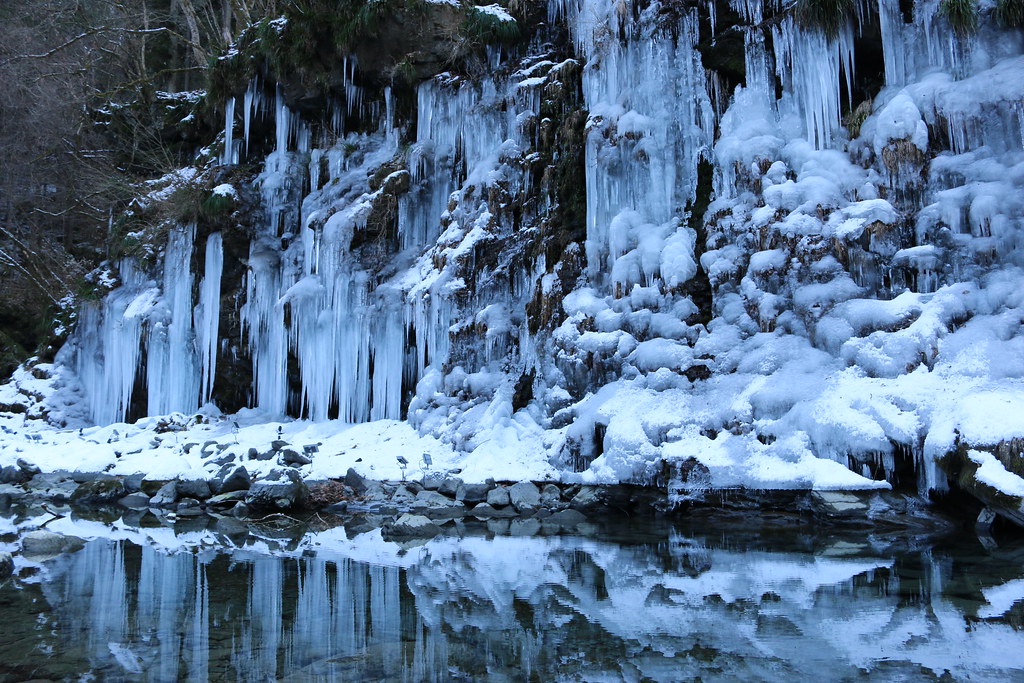 In Saitama, there is a special event that occurs when winter arrives. As the temperature drops, the water in the waterfalls begins to flow more smoothly, which creates magical white ice formations. However, unlike ordinary icicles, the structures known as Icicles of Misotsu, which are also called "misotsuchi-no-tsururara," can be seen with blue and red colors, respectively.
6. Le village de Shirakawago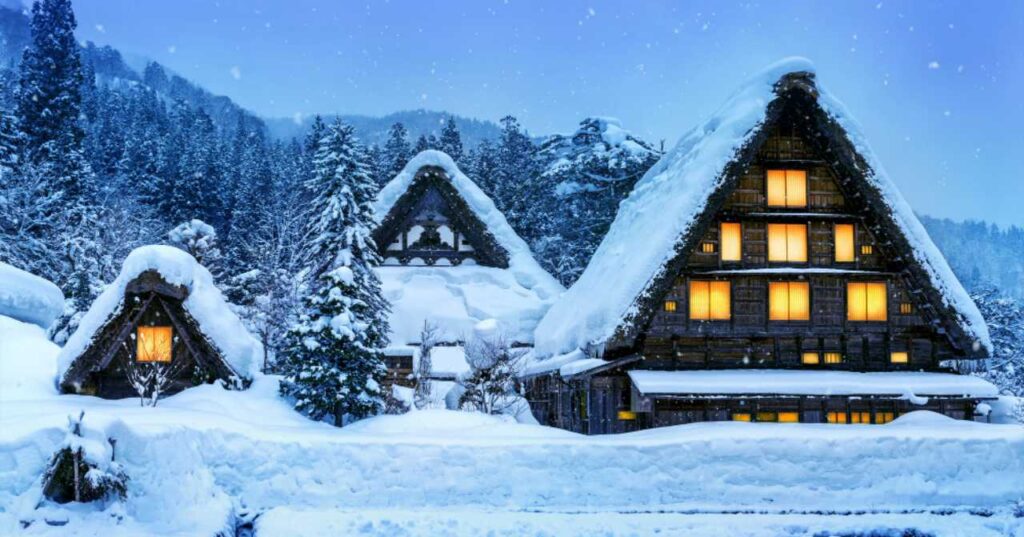 The UNESCO World Heritage Site of Shirakawago is located in the prefecture of Gifu, about 50 minutes from the city of Takayama, surrounded by mountains.
The village's success can be attributed to its unique houses, which are constructed using the gassho-zukuri method. These houses have thatched roofs, which help prevent snow from falling on them during the winter season.
The houses are arranged in a variety of ways throughout the village, which are separated by rice fields. During the winter season, the houses are illuminated. Many tourists and locals visit this area to see the unique houses.
The houses and the rice fields surrounding them provide a unique view of Japan.
7. Kenroku-en garden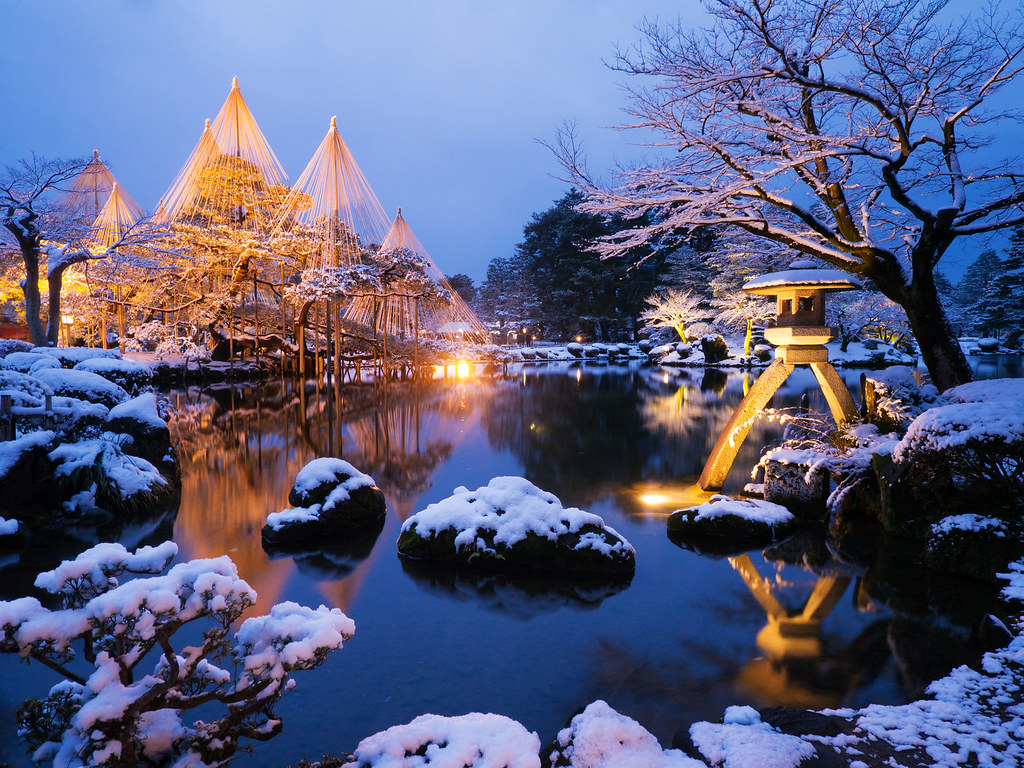 One of Japan's most famous gardens is the Kenroku-en in Kanazawa. It's located along with the Kairaku-en in Okayama and the Kraku-en in Mito.
This area is filled with over 8,000 trees. It is a must-visit for anyone who enjoys nature. The garden gets even more spectacular during the winter season.
The garden is famous for its various features, such as the care of the plants and the yukitsuri.
The trees in the garden are adorned with ropes known as yukitsuri, which are designed to protect the trees from the heavy snow that might come.
During the winter season, the garden is illuminated at night. The yukitsuri are illuminated as well.
8. Ginzan Onsen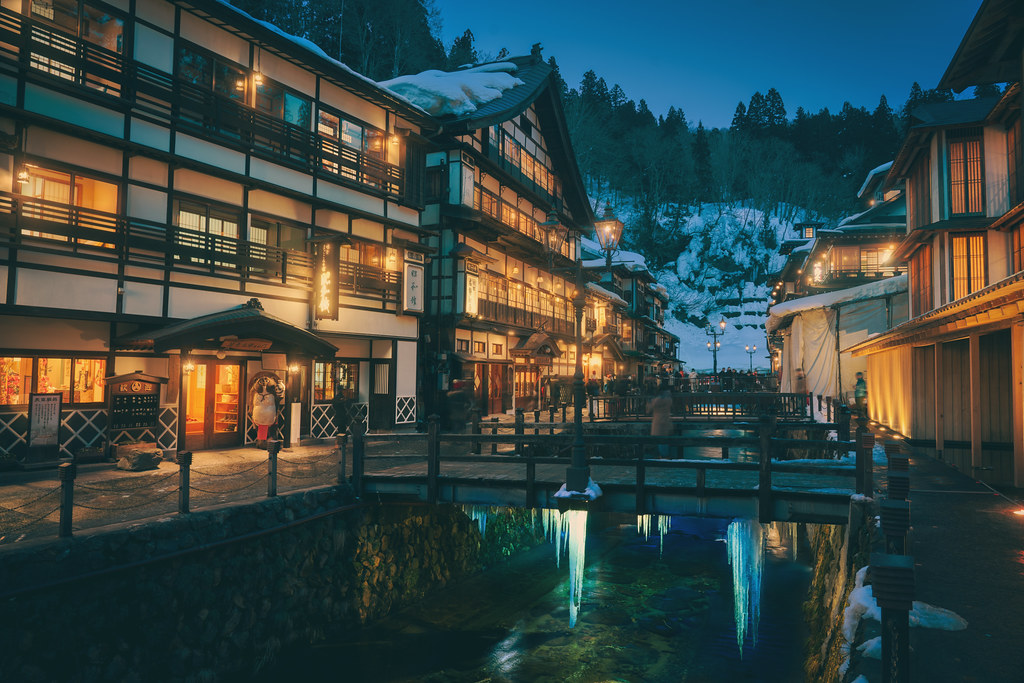 In Japan, there is a real institution known as Onsen, or hot springs. These are believed to have therapeutic properties. The water used in these hot springs comes from volcanic springs.
Located in Yamagata prefecture, Japan, is the Ginzan Onsen, which is a former silver mine that has become a popular spa for onsen lovers.
The village of Ginzan Onsen is characterized by its unique atmosphere. It's made up of only one street and is lined with wooden buildings that dates back to the Shwa and Taisho periods.
Riyokans, or self-contained lodging facilities, allow guests to access the onsen without having to pay a fee.
There are two public baths in the center of the city, and both have an entrance fee of around 300 to 500 Yen.
During the evening, gas lamps are used to illuminate the area to create a beautiful light on the snow.
9. Rice Terraces in Tokamachi (Niigata)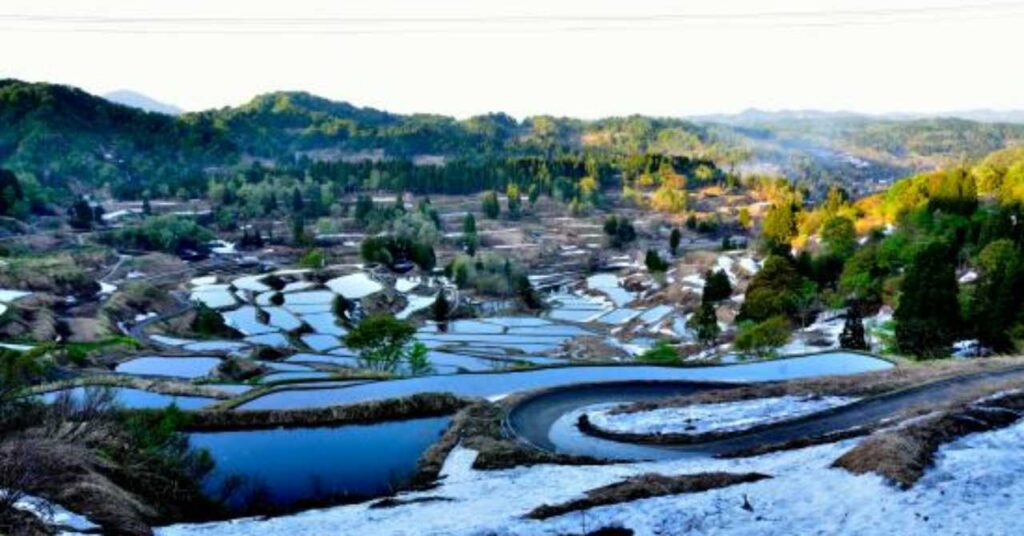 In Niigata's Tokamachi, there is a town with a beautiful view all year round. During winter, the rice terraces are covered in snow, which creates a wonderful image. In the surrounding forests and woods, the breath of nature can be drawn away from the wilderness in a haze.
10. Sea Ice (Hokkaido)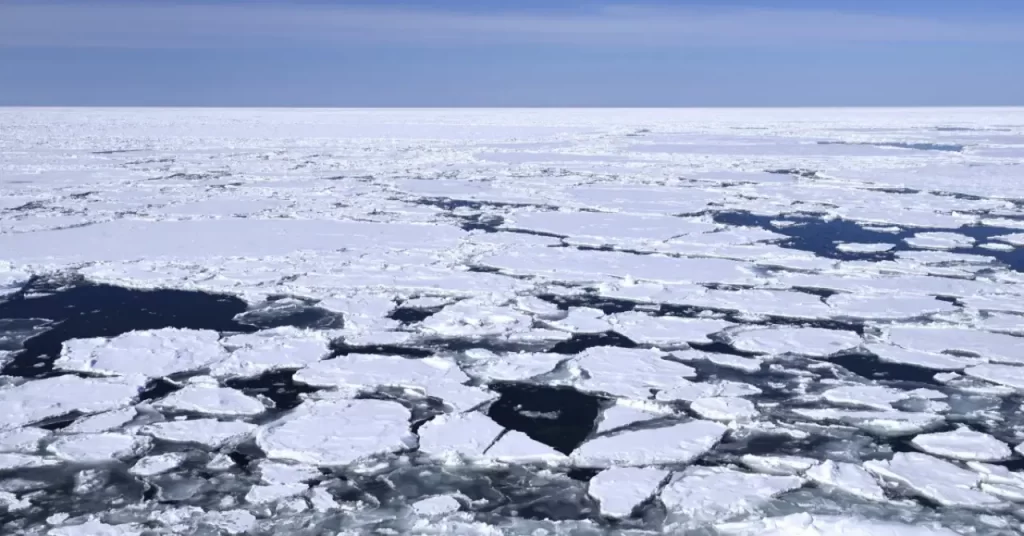 Hokkaido's seas are filled with winter's wonders. As the temperatures plunge into negative territory, the sea ice is abundant, and cruise tours are held to welcome the season. During this period, the ice sheets can be cut through and allow passengers to glimpse animals that may have stowed away on the free-floating ferries.
Bonus: Things to Do in Japan During Winter
1. Discover the lights, trees, and other decorations that illuminate many cities during the winter holiday season.
During the winter season, Japan's streets and parks are illuminated with Christmas lights. These are a tradition that the country's inhabitants and tourists enjoy. Aside from being a way to entertain, these lights also enhance the landscape of various public areas.
The illuminated areas are designed to create a magical and unique atmosphere. These places are chosen every evening.
Here are five winter and Christmas illuminations to discover before the holidays end:
The Nabana no Sato illuminations of Kuwana
Hikari-Renaissance Christmas lights in Osaka
Ashikaga flower park illumination
Kobe Luminarie light festival in Kobe
Shibuya blue cave illuminations in Tokyo
2. Take a dip in traditional Japanese hot springs
The winter season in Japan is a great time to explore the country's natural attractions, such as the mountains and onsen. Onsen is a hot spring that locals often visit. They are also rich in minerals due to their interaction with volcanic rocks.
The rotenburo can be installed indoors or outdoors. The pools are separated by men and women, allowing one to experience the snowy landscape from a different perspective. This experience is a must-visit for anyone who enjoys relaxing and zen.
Here is a short list of onsen to try in winter:
Noboribetsu onsen in Hokkaido
Ginzan onsen in Yamagata
Shibu onsen in Nagano
3. Trying seasonal specialties at local eateries
If winter is the season for pot-au-feu in France, then it's the time for nabemono in Japan. This dish is a perfect combination of Chinese and pot-au-feu, with various regional variations.
This dish is usually made with various ingredients such as tofu, Chinese cabbage, mushrooms, and noodles. It also includes fish, beef, and pork.
Besides nabe, try other regional dishes such as sukiyaki, oden, and shabu shabu. You can also add hot sake to accompany the dish.
4. Go on a pilgrimage
One of the most popular pilgrimage routes in the world is the 88 temples located in Shikoku Island's Kumano Hongu Taisha. Thousands of people visit this shrine since the Heian era.
In Japan, the Shichifukujin Meguri pilgrimage is a shorter version of the journey that follows the seven gods of luck. It starts in January and visits various shrines and temples dedicated to these deities.
The pilgrimage of the seven gods is a tradition in many Japanese cities to mark the New Year. This is done using special circuits.
5. Attend winter festivals
Festivals are nothing to envy during summer. Between public holidays and festivals, Japan is a great place to explore, even during winter, as plenty of events are dedicated to snow.
One of these is the end of the school year, which is celebrated every year on April 23. The other is the start of the year when it is renewed.
Japanese festivals not to be missed:
January 1: Japanese New Year
January 2: Greetings from the Japanese Emperor
February 3: Setsubun, fête du printemps
February 15-17: Yokote Kamakura, le festival de la neige
March 3: Hina Matsuri, Girls' Day
VIDEO: How to Enjoy Japan's Four Seasons | Winter
In this video, we take a look at what activities you can do in Japan during winter, how to maximize your trip in the country, as well as what the country looks like during this time.
The four seasons of Japan offer a variety of exciting and beautiful experiences. During winter, the country is known for its beautiful colors and various winter sports activities.
Frequently Asked Questions
Winter in Japan is much celebrated, so it's important to know what to consider during this period, so you won't get caught unprepared. Here are some of the most frequently asked questions about winter in Japan:
1. Are there any ski resorts in Japan?
Yes, there are many ski resorts in Japan, and they're some of the best in Asia. The most famous one is Sapporo Snow Festival Resort, located on Mount Moiwa (about 80 kilometers from Sapporo).
Another popular area in Hokkaido is Hakuba, and it offers plenty of snow and open space. Another popular destination for winter travelers is Rusutsu and Niseko.
2. What to do in Onsen?
Make sure to pack warm clothes and head outside to enjoy a variety of activities, such as snow festivals and snowboarding.
3. How many people visit Sumiyoshi Taisha Shrine during New Year?
Over two million people visit the shrine of the Sumiyoshi Taisha in Osaka to welcome the New Year. The beautiful grounds and arched bridge make this shrine an appealing experience with the white winter in the background.
4. Where is Ginzan Onsen?
Ginzan Onsen is a charming town in Yamagata Prefecture, and it used to be a silver mining town. Nowadays, it's known for its onsen hot springs.
5. How to relax in Japan during winter?
In Japan, there are numerous natural hot springs that provide a relaxing and mineral-rich bath. These waters have been used by the people of the country for hundreds of years to bathe and relax. Some of the locations where outdoor hot springs are available have been referred to as magical places. Take a break from the city and enjoy a day or two in one of these beautiful locations.
6. What do Japanese people do on December 1st?
After a long holiday, Japanese people return home to celebrate the New Year with their families. On the first day, many individuals visit a shrine or temple to pray for good fortune. This ritual, which is known as hatsumode, is a great way to welcome the new year. Most of the attractions in the area will be closed during this period.
7. What happens to restaurants during the New Year's holiday?
Most attractions and restaurants close their doors for the New Year's holidays. To avoid disappointment, plan ahead.
8. What is the best place to visit in Japan in winter?
Also known as Little Kyoto, in winter, is the city of Takayama, which is rich in history and features well-preserved Edo period buildings. It also has various local foods, such as wasakana, wasaki, and Hida beef, which is a rival to the more expensive Wagyu beef.
Final Thoughts
Winter in Japan is a season for enjoying the wonders of the country's natural beauty. From the snow-covered mountain ranges to the frozen lakes, from famous hot springs to classic Japanese cultural experiences, there is plenty waiting for you as you browse through this list of winter experiences.
Thanks to the cold temperatures and snowfall, you can catch a glimpse of some breathtaking views as you travel through Japan during winter. From the colorful illumination of Japanese temples and shrines during the holidays to snow-covered parks during Christmas, and from hot springs called onsens to skiing at some of the best ski mountaineering resorts in the world, there are plenty of wonderful sights to see throughout this beautiful country—and it doesn't matter if you're going there for work or for pleasure.
We hope you enjoyed reading this guide, and found some helpful ideas to make your visit in the country more memorable, even during the cold winter period. Feel free to share this blog with friends and family, especially those who are planning to visit Japan during the winter months. If you have any questions or tips of your own, please comment below!
READ NEXT: Winter Illuminations to Visit In Japan