Although many OFWs don't make a lot of money (at least not right away), working an OFW job is still very appealing to many of our kababayan. Aside from being able to provide for your family, working as an OFW also allows you to save for other important expenses.
This is exactly why many moneylenders eye OFWs to bait them with their offers. To prevent this, there are various types of loans that are available to OFWs provided by the government and reputable financial institutions. These types of loans can be used for various purposes, such as working capital, education, and housing.
What Are Some OFW Loans (Banks and Gov't Agencies) To Apply For?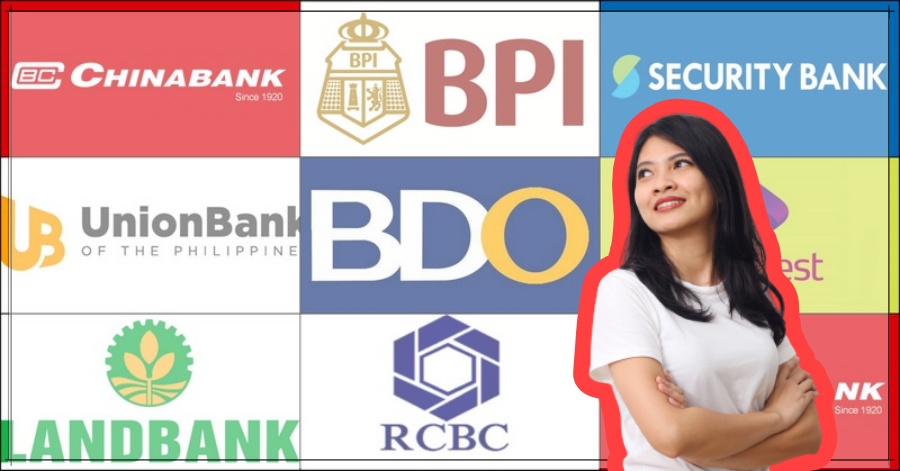 As an OFW, it can be hard to ask for help due to the number of things that you have to shoulder. Aside from insurance companies and banks, there are various programs and services that the government can offer to help OFWs get their heads above the water.
Even if your financial situation is not ideal, it's still a good idea to apply for a loan. There are several institutions that can help you get the most out of your money. A personal loan can be used for various reasons, such as paying for bills or making a purchase. However, it should be used with caution. Since personal loans are typically used for emergencies, it's important to remember that they're not granted for any other illegitimate reason (i.e, shopping spree, gambling money etc.).
To avoid getting stuck with a financial institution that doesn't meet your expectations, you may want to consider some of the best options available to you:
Home Development Mutual Fund (Pag-IBIG) Loan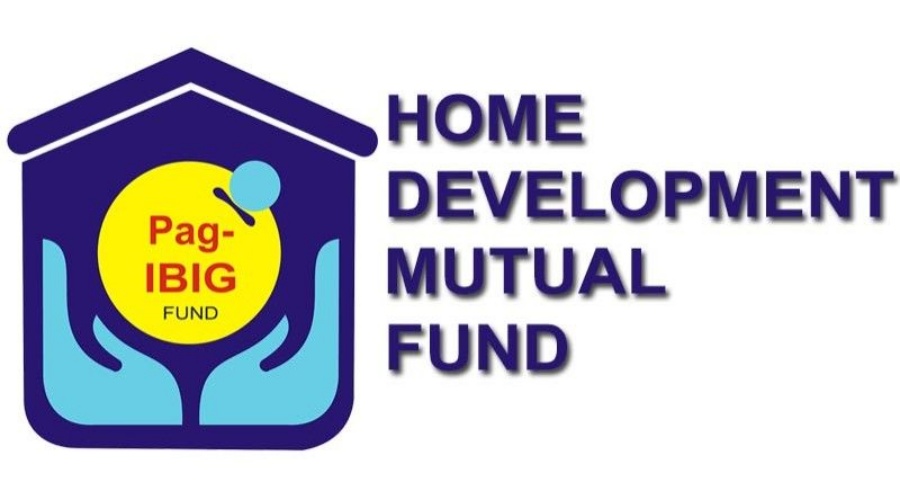 For persons who have contributed to the Pag-IBIG Fund for at least 24 months, the organization offers housing loans. This loan can be availed by individuals with a maximum age of 65 years old.
The Home Development Mutual Fund, also known as Pag-IBIG, is a government-owned agency that provides home loans for low-cost houses and essential purchases.
The Pag-IBIG Fund is one of the most beneficial savings programs for OFWs. It's a government-sponsored program that provides members with a steady income and tax-free savings.
To make it easier for OFWs to send money home, the Pag-IBIG Fund has partnered with various international banks and agencies that offer a variety of remittance services. Aside from these, the organization also has several Remittance Centers in different countries.
Social Security System (SSS) OFW Loan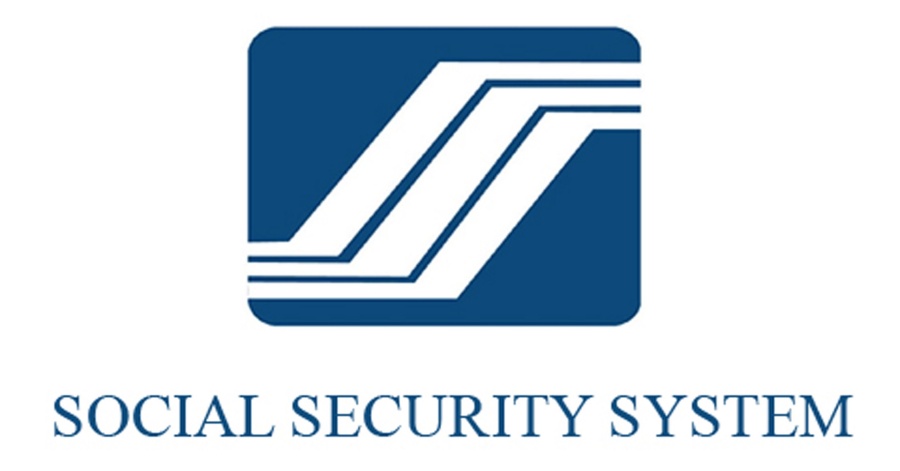 OFWs can also get help from the Social Security System. This agency provides loans for those with at least 36 months of contributions. The Social Security System can help overseas Filipino workers make healthy investments by providing them with housing loans.
However, this program only works for OFWs who have already applied for a loan before they married their spouse. That said, their spouse can still apply for one if they're not considered delinquent members.
To start building the house of your dreams, the government has a program that's designed to help overseas Filipino workers obtain loans. This is called the Direct Housing Program for Filipinos, which supports the government's Pabahay sa Bagong Siglo Program. For those who plan to take out this loan, working in the country will require you to meet a certain salary bracket to be eligible for this benefit.
Bank of the Philippine Islands (BPI) OFW Loan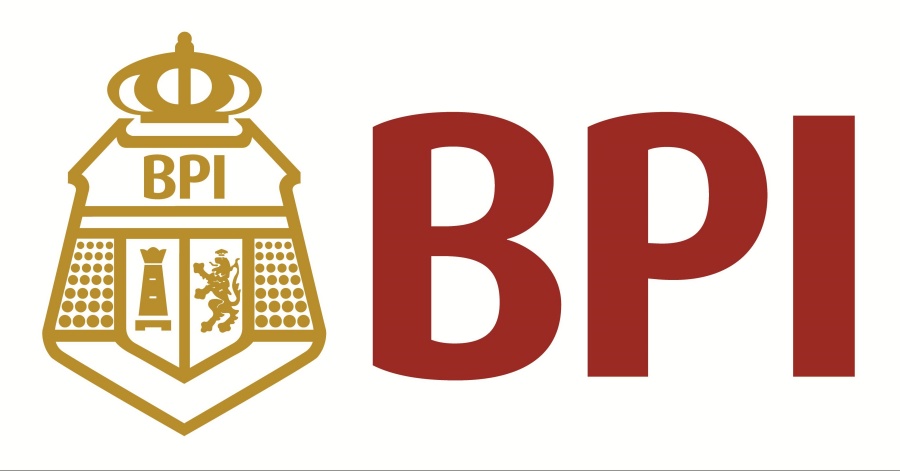 Many OFWs who have been working outside the Philippines for more than two years may be able to secure a personal loan or a car loan. These loans are available for persons with a monthly income of at least P40,000.
This type of loan from Bank of the Philippines (BPI) is a great alternative to having to regularly pay over the counter or in installments due to insufficient funding. It eliminates the need to pay recurring bills. Usually, it only takes a few days to get approval. The terms are usually renewed for three years. Before applying for a loan, you should confirm that you're a Land-based OFW with a Monthly income of at least PHP 25,000.
What are the various types of personal loans offered by BPI?
If you are looking for a loan with BPI, you have a few options that can help you get the financing that you need:
BPI Personal Loan: The loan is unsecured, and it can be used for any personal purpose. It does not require collateral. It is subject to bank approval and can be borrowed up to three times your monthly salary.
BPI Auto Loan: An car loan is a sort of loan that allows people to borrow up to PHP 200,000 and then pay it back in installments.
What Are The BPI Personal Loan Features?
Flexible loan amounts. You can borrow up to three times your monthly salary, ranging from PHP20,000 to PHP1,000.00.
Choice of loan terms. You can borrow up to 12 months, 24 months, or 36 months to fit your budget.
Auto-debit repayment. From your BPI deposit account, you may quickly set up an automatic debit facility or a loan payback option. You will be able to pay your monthly loan payments without having to write checks.
Fast approval and disbursement. Typically, these loans are authorized within 5 to 7 days after application. You may expect to get the funds within a few working days after providing the relevant paperwork!
Security Bank OFW Loan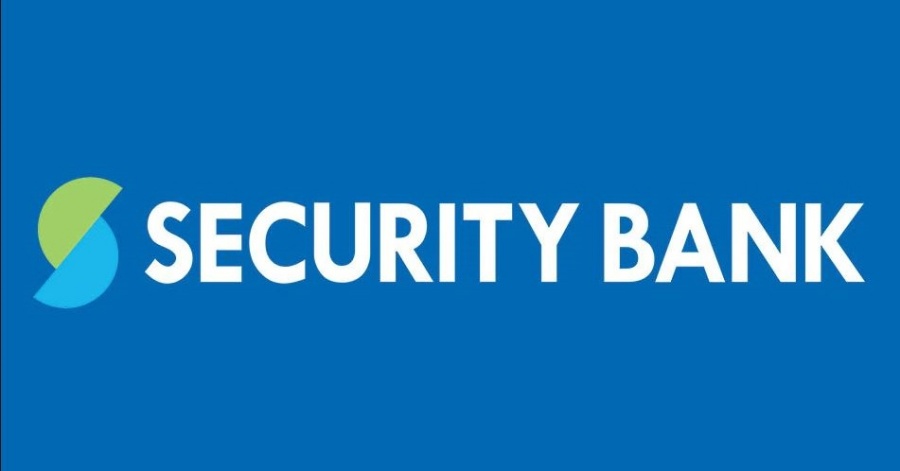 Security Bank also accepts applications from people who have been working outside the Philippines for at least two years.
For overseas workers, Security Bank can help them get back on their feet by providing them with home loans and car loan purchases. All they need to do is prove that their monthly income is at least P50,000. To be approved for a car loan, the monthly income needed to be at least P40,000.
What are the various types of personal loans offered by Security Bank?
Do you need a personal loan from Security Bank? Here's a quick rundown of what's available:
Security Bank Personal Loan: You can acquire the money you need in as short as five (5) banking days if you use an easy and safe online loan application.
Security Bank Home Loan: You can acquire the money you need in as short as five (5) banking days if you use an easy and safe online loan application.
Security Bank Car Loan: The flexible financing from Security Bank will help you obtain a new automobile with simplicity. Its terms and conditions are intended to make it as simple as possible for you to obtain the car of your dreams.
Salary Advance: Employees may get fast cash wherever they are and whenever they need it with this perk.
Corporate Salary Loan: This sort of loan may be used for a variety of purposes, including education, health, and wellbeing. They can also be used to buy a car or a house.
What Are The Security Bank Personal Loan Features?
A monthly add-on fee of 1.39 percent is charged.
Loan amounts range from 30,000 to 2,000,000 pesos.
Loan periods of 12 to 36 months.
Philippine Savings Bank (PSBank) OFW Loan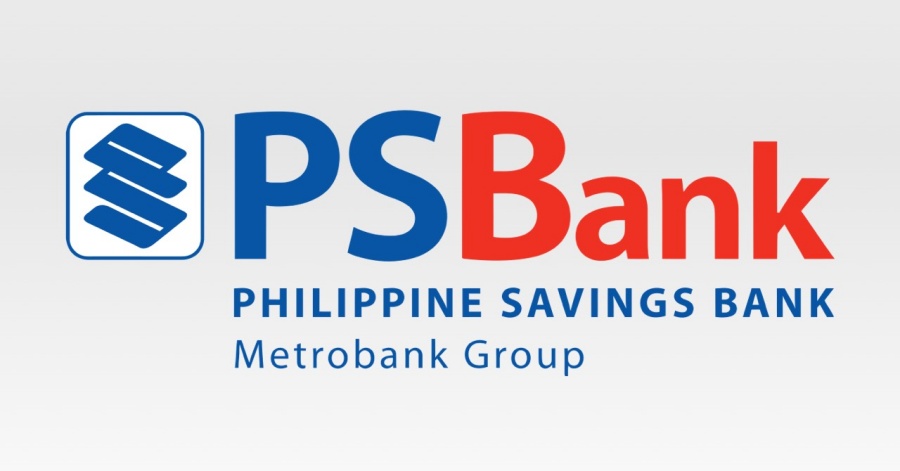 PSBank can also help OFWs get a house or car loan through its various products. These include the Drive Your Car OFW loan and the Own Your Home loan.
Like other banks, OFWs need to have at least two years of working experience in the US or other countries with a household income of at least P30,000.
What are the different forms of personal loans available from PSBank?
PSBank offers a variety of personal loan products. Below are a few of these options:
PSBank Personal Loan. PSBank's Flexi Personal loan is a good option for individuals wanting to borrow up to PHP250,000.
PSBank Auto Loan. PSBank provides financing for both new and used cars. The terms are flexible and can last for up to 60 months.
What Are the Features of a PSBank Personal Loan?
Revolving line of credit. The amount that can be borrowed depends on how much has been paid. This feature can help you set a tighter budget and manage your debts.
Rebates. One of the banks that offer this type of loan is PSBank, which has a unique feature called Prime rebate. This benefit gives its customers the chance to earn a rebate after they pay their monthly installments.
Fast turnaround. Usually, it takes about 1 to 3 working days for a loan application to get approved. Once it's approved and your PSBank Flexi card is ready, you can start using it.
BDO Unibank (BDO) OFW Loan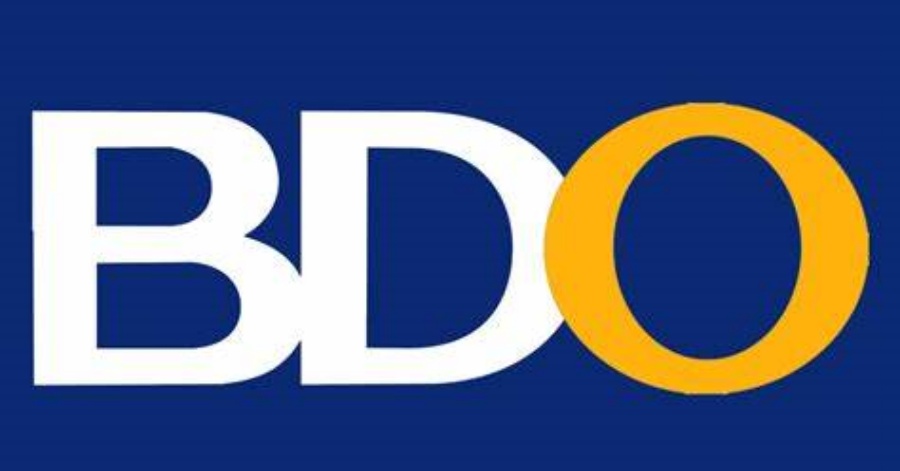 BDO's Asenso Kabayan Program provides a variety of OFW loan choices. These include mortgages, auto loans, and personal loans. To be eligible, the OFW must have been working overseas for at least two years and earn at least Php 50,000 per month. A personal loan with several purposes and no collateral for OFWs on a fixed income.
What are the various forms of personal loans available from BDO?
BDO Personal Loan: This loan may be used for a variety of purposes, including college or home remodeling. It features advantageous conditions and a low-interest rate.
BDO Kabayan Personal Loan Unsecured: Many Filipinos working overseas who have a fixed salary may wish to borrow money to cover their numerous costs. A personal loan might assist these people in saving money and covering their monthly costs. It is possible to borrow up to PHP 500,000.
BDO Kabayan Personal Loan Secured: Unlike its counterpart, this loan is secured by deposits held in the borrowers' BDO accounts. This loan is a better alternative than an unsecured personal loan because of the lower interest rates.
BDO Auto Loan: A BDO auto loan is a secured loan in which the vehicle serves as collateral. You can pay it off over time or all at once.
What Are the Features of a BDO Personal Loan?
Flexible loan amounts. You can borrow between PHP 10,000 and PHP 1 million, depending on your monthly income and financial needs.
Flexible repayment options. You may also pay your loan payments online or by phone. These choices are available for both in-store and online purchases.
Fast approval. A loan application is usually accepted within 10 days.
PBCOM Personal Loan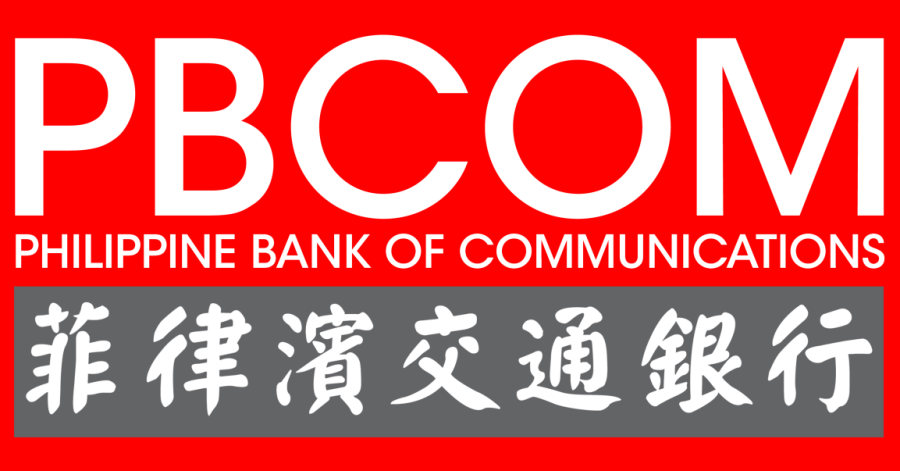 The personal loan of PBCOM can be used to finance a wide variety of needs, such as holiday travel and home refurbishment. This loan can be borrowed from a range of PHP40,000 to PHP1 million and is usually paid over a period of up to 18 months. This loan can be used for a maximum of 48 months and a 12-month term. The interest rate ranges from 1.96 percent to 1.58 percent.
What are the different types of personal loans available from PBCOM?
Personal Loan: This loan can be used to finance home renovations as well as debt consolidation. This loan has a selection of adjustable terms as well as a fixed interest rate. It is often given at a low-interest rate and with flexible payment arrangements.
Auto Loan: Individuals can borrow both new and old automobiles as collateral for this loan. The loan amount is PHP 200,000. Car loans are classified into two types: new and secondhand. The former can be used for up to 60 months, whereas the latter can only be used for up to 48 months.
Bike Loan: If you want to buy a bike, PBCOM provides low-interest financing. You may borrow up to PHP800,000 for a bike and pay it back over 12, 36, or 48 months.
What Are the Features of a PBCOM Personal Loan?
Some of the features that come with this loan are detailed in the following section. If you're not sure what these are, then this section will give you an idea.
Range of loan amounts: This loan is perfect for people who require a substantial quantity of money. PHP40,000 is the minimum loanable amount.
Choice of loan terms: The loan can be repaid over a period of 12 to 18 months, 24 to 36 months, or 48 months.
Fast response to your application: A loan application is usually accepted within three to five days.
LandBank OFW Loan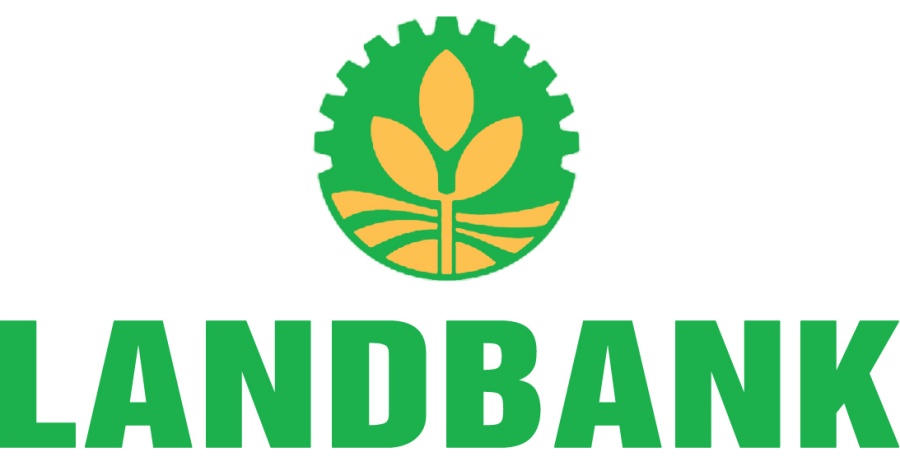 Land Bank OFW offers various loan programs to overseas Filipino workers. This bank's loan program can be utilized for various purposes, such as establishing a franchise, purchasing a car, or starting a construction firm. Through a Landbank OFW loan, an overseas Filipino worker can establish a business in the Philippines.
What are the different types of personal loans offered by LandBank?
Easy Home Loan: This loan can assist individuals in obtaining finance for the purchase or construction of a house. Existing homeowners' monthly payments may also be reduced.
Loans to Farmers: Individuals active in the production of various crops such as coffee, oil palm, and bananas are often eligible for this loan.
Loans to Fishers: The Landbank can assist with initiatives and projects such as the Agricultural Credit Support Project and the Fishers Financing Program.
Electronic Salary Loan (ESL): LANDBANK has introduced Electronic Salary Loan, a new product that allows people to borrow money from their paychecks.
Metrobank OFW Loan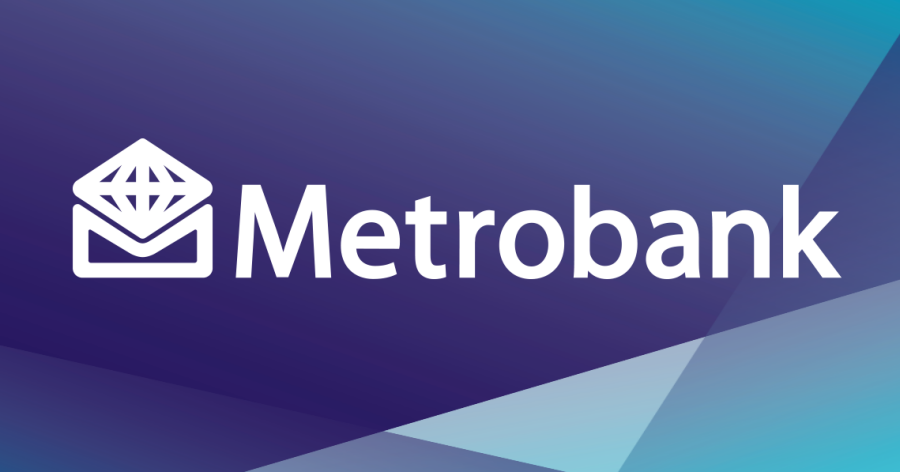 Metrobank's home loan rates are usually computed on a fixed basis. They can also be adjusted for a specific period. Metrobank offers various types of loans, such as home, car, and corporate. These loans have various terms and rates.
Even though they're not allowed to carry a credit card, overseas Filipino workers can still get a loan at Metrobank even though they don't have the necessary documents.
What are the different types of personal loans offered by Metrobank?
Car Loan: People with good credit can acquire a Metrobank auto loan to buy a new car or replace an old one.
Business Loan: Metrobank provides a variety of business loans, including the SMEs Credit Line, a short-term loan, and a long-term loan.
Home Loan: OFWs seeking a house loan from Metrobank must have been regular employees of the bank for at least five years. The loan must be for a monthly income of $1,000 for these people. To be eligible for the loan, they must work for two years.
ChinaBank OFW Loan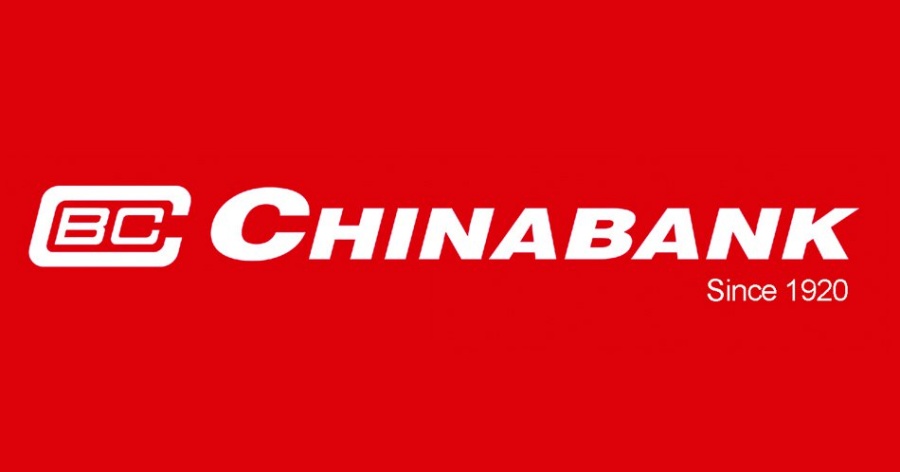 Chinabank's overseas kababayan services give Filipinos the freedom to manage their funds and investments.
Aside from home loans, Chinabank also offers various loan products such as car and student loans. The term of these is usually between 21 and 65 years old. For persons who are employed for at least three years, Chinabank offers a housing loan. They need to be able to prove their income to get the loan.
What are the different types of personal loans offered by Chinabank?
ChinaBank Home Plus Loan: A Chinabank HomePlus loan is a form of loan that allows homeowners to borrow up to 80% of the appraised value of their property. It is frequently less expensive than a traditional loan.
ChinaBank Auto Plus Loan: AutoPlus is a program that allows you to save money on the purchase of a new or used vehicle within 30 days of making the purchase.
ChinaBank Commercial Loans: Chinabank provides a variety of loans, including working capital and short-term loans.

Short-Term Working Capital Loan

Discounting of Post-Dated Checks – A consumer can use this service to convert a pre-dated cheque into cash.
Expert Advances and Loans – Export finance is a sort of loan that enables export companies to get pre-export funding.
Export Bills Purchased – This lending method enables a borrower to sell assets to a bank or buy a house entirely.
Import Letters of Credit – Obtaining this loan allows a borrower to acquire raw materials both locally and abroad.
Domestic Letters of Credit Trust Receipts – This function enables customers to liquidate things purchased on consignment.
Receivable Purchase Loan – The proceeds from the sale of the items to the bank can subsequently be used to satisfy the seller's stored receivables.
Loan Line – This function enables debtors to quickly receive loans for working capital.
Omnibus Line – The tool enables customers to receive several loan options.

Long-Term Working Capital Loan

Long-Term Loans – This service attempts to help consumers with a variety of issues, such as obtaining equipment or funding operating capital.
Project-Based Financing – Clients of the LBP and SSS can use this option to lock in the conditions of their loans and interest rates.
RCBC OFW Loan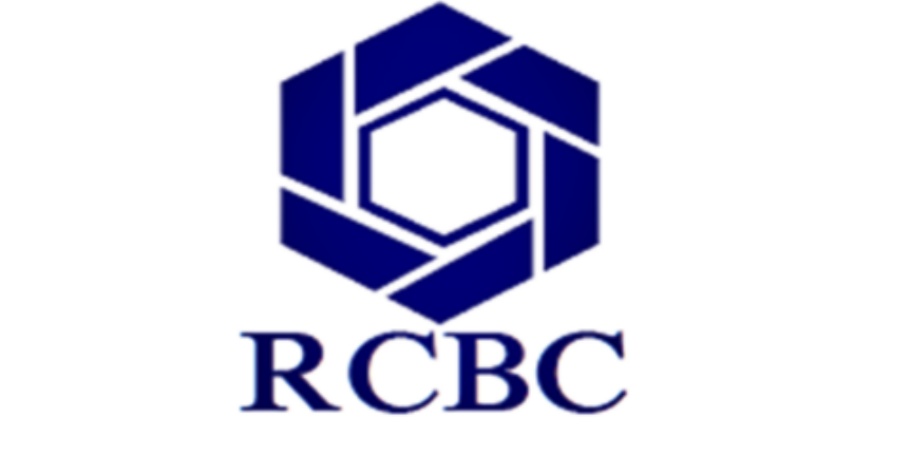 With a variety of loan products from RCBC, OFWs can easily meet their financial goals. RCBC's flexible loan terms will allow you to save money and lower your monthly payment. RCBC Personal Loans are available for various purposes such as paying for big-ticket items, emergency expenses, and travel.
What are the different types of personal loans offered by RCBC?
RCBC Personal Loan: RCBC MyCash is a personal loan that may be used for a variety of things. Individuals can borrow up to PHP 1 million.
RCBC Auto Loan: RCBC can help individuals finance a new or used automobile with a modest downpayment of 20%. It also provides a variety of phrases and terminologies.
What Are the Features of an RCBC Personal Loan?
Various loan amounts. Depending on your credit score and the amount of money you may borrow, you can borrow up to PHP1 million.
Repayment flexibility. You may quickly repay your loan by utilizing a variety of methods, such as online banking or cash or check payment options.
Fast approval. The project's online application process is quite simple. Simply fill out all of the required information and submit the form.
UnionBank OFW Loan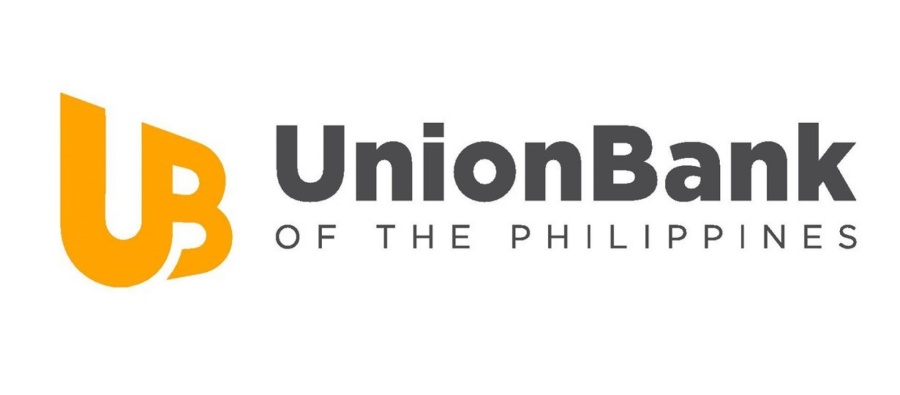 On average, their loans are 3.5 times more expensive than those of other banks. The average duration of their loans is 240 months. At 1.6% per month, their interest rate is slightly higher than the average for other banks.
Whether you're looking to finance a new car or a home purchase, Union Bank has a variety of loans to suit your needs. With these types of loans, you can get the money you need when you need it most. The loans offered are as follows:
Consumer Installment Loans (i.e. Auto, Boat, 2nd Mortgage and Home Improvement)
Credit Cards
Home Equity Credit Lines
Personal Construction Loans
Personal Credit Lines
Residential Mortgage Loans
Residential Rental Property Loans
What are the different types of personal loans offered by UnionBank?
Salary Loan: The Salary loan may be used for a variety of things. It can be used for house improvements, trip accommodations, or bill payment.
Home Loan: UnionBank House Loan can assist you in purchasing a home. It offers a variety of lending alternatives and interest rates.
Auto Loan: Unionbank provides vehicle loan assistance programs to its clients. This facility can be utilized to acquire a used car in addition to funding the purchase of a new one.
East West Bank OFW Loan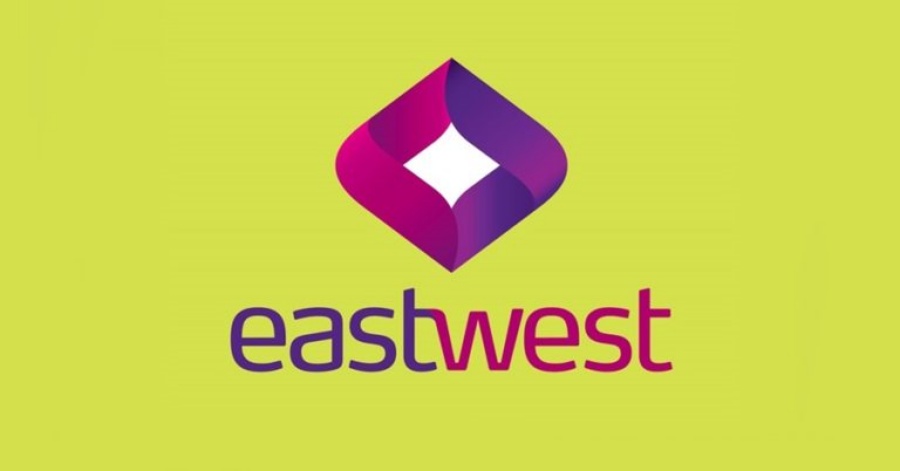 Aside from checking accounts, EastWest Bank also offers a variety of banking services. If you are a customer of the bank, you can get a personal loan through the bank or online. EastWest Bank's personal loan can be used for various purposes. It can be used to settle bills and purchase a car. Due to the bank's local regulations, EastWest Bank's processing times can take up to 7 working days.
What are the different types of personal loans offered by EastWest Bank?
EastWest Personal Loan: A personal loan from EastWest Bank is a form of loan that is accessible to those with good credit. It has cheap monthly installments.
Auto Loan: Its vehicle loan acceptance rate is also quite appealing. It offers various downpayment choices in addition to affordable interest rates.
Home Loan: Because of EastWest Bank's adjustable interest rates, you may be able to pay off your loan in 30 years. Another excellent aspect of our loans is the ability to extend them for up to 30 years.
What Are the Features of an EastWest Bank Personal Loan?
Competitive Interest Rates: Having a low-interest loan will help you to better manage your cash flow.
Fast Processing: The loan's convenience is one of its primary benefits. It is simple to use from any location, including your home or business.
Flexible Payment Terms: EastWest Bank Personal Loans can be paid back in 12 to 36 monthly payments. These terms are often less expensive than other banks' monthly payment arrangements.
Loan Amount: The bank's loanable amount is flexible and can be utilized to fund purchases and loans. The loanable amount might range from PHP 25,000 to PHP 2 million.
Multi-Purpose: Aside from loans, the bank also provides Personal Loans for a variety of objectives. Among these are the payment of medical expenses and the completion of weddings.
No Collateral Requirement: You are not required to put your home or car up as collateral. You may easily borrow up to 80% on a car loan with EastWest Bank.
FINAL THOUGHTS
Many Filipinos dream of becoming overseas workers due to the higher salary they get compared to their home country. They always dream of becoming an overseas worker to fulfil their dreams, such as buying a home or starting a business.
Getting started with a career outside the Philippines can be challenging due to various factors such as the culture of the country, the working conditions, and the salary.
The amount of money that an overseas Filipino worker spends on their first job can be significant. This includes the various fees involved in applying for a visa, recruitment agencies, and airfare. Before they start working, it is important that they have enough money to cover their expenses.
OFW loans are available for people who are currently working as OFWs and who need to borrow money to go back to working abroad. These loans can be used to help cover the expenses of an upcoming overseas trip.
Aside from covering their expenses, the loans can also be used to pay for other expenses until their salary is received. There are many reasons why an overseas Filipino worker should apply for a loan. One of these is that they usually have a fixed income abroad.
READ NEXT: Manage Your Bank Accounts Effectively with 4 Tips