When visiting Japan, one of the many things that guests look forward to are visiting the hot spring baths also known as onsen.
ALSO READ: Supermarket Giant AEON Launches Video-Interpreting Service for Foreign Customers
Imagine a long day at work or roaming the city and all those sore muscles soaked in perfect warm bath amid a calm and peaceful outdoor setting. There's nothing better to define enjoying Japan's cultural and environmental offerings than soaking up outside in a hot spring bath!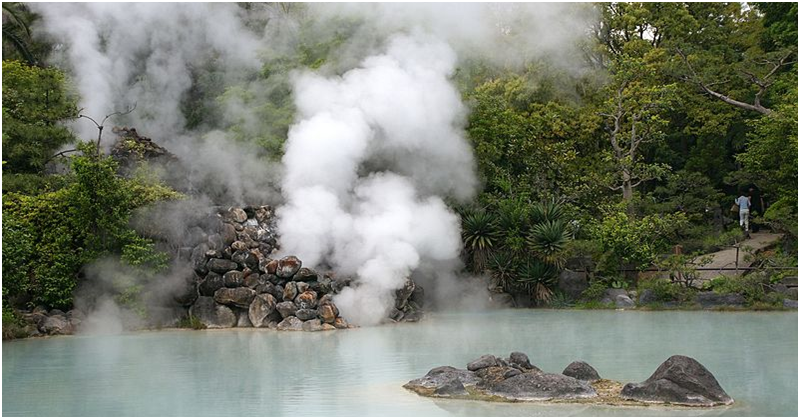 Beppu Hot Springs May Start Accepting Tattooed Guests Starting Japan's Rugby World Cup
Hotels in the famed hot spring resort of Beppu, Oita Prefecture, are now looking at the possibility of allowing tattooed guests into their facilities starting October during the 2019 Rugby World Cup and even onwards, as shared in a report by the Japan Times.
Beppu onsen hotels, for the longest time, have generally been reluctant in accepting tattooed visitors, with some of them even restricting such guests from using spa facilities, as many people in Japan still associate tattoos with those perceived negatively such as yakuza.
Elsewhere in the world, tattoos are more widely accepted as part of cultural individualism and self-expression, tradition, as well as fashion. Also, many foreign athletes have tattoos in one body part or more.
After Japan had been selected to host the 2019 Rugby World Cup last July 2009, the Beppu hot spring industry has seen an increase in the number of inquiries and bookings made by guests coming from Australia, France, Britain, and other Western countries.
In line with the Rugby World Cup, five matches are scheduled to take place in Oita, including a first-round match between Canada and defending champion New Zealand.
An association of traditional inns (ryokan) and hotels in the city of Beppu, which includes the hot spring district, intends to set up guidelines for accepting tattooed guests as early as this month, based on the results of a survey involving more than 100 of its members regarding the matter.