The East Japan Railway Company (JR East) has launched a campaign to discourage commuters from walking on moving escalators at Tokyo Station since Monday (December 17), as shared in a report by the Japan Times.
ALSO READ: Tokyo Metro Tests New System to aid Visually-Impaired Commute
In Japan, it is quite common for people to form a line on the left side of escalators to accommodate rushing passengers on the right side.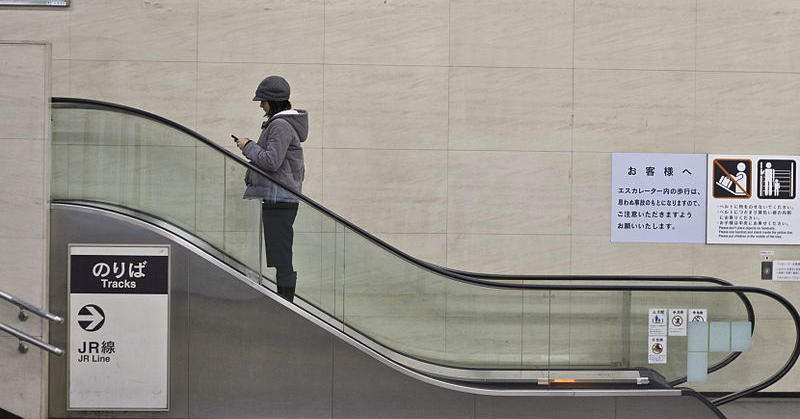 Walking on Moving Escalators Now Discouraged at Train Stations – JR East Company
According to JR East, the campaign aims to establish a new norm of having commuters stand still on moving escalators, as walking up the steps in motion can result to accidents such as falling down the flight or getting knocked down by someone who loses their balance.
Moreover, the issue also poses greater risk for other groups of people such as those with injuries or disabilities. Case in point – if someone who has a left-side handicap uses an escalator, he/she would need to stand on the right side of the escalator if they want to hold onto the handrail.
Based on research, 30 percent more people can use escalators if people simply line up on both sides instead of opening either to let others walk through (because they are in a rush).
Despite the presence of station attendants guiding commuters to stay still on either side of the escalator, there were still others who used the right side to walk up the stairs.
The new campaign will continue until February of next year, as per the management of JR East.
In a country which heavily relies on public transport for getting around places, this initiative will take some time to be fully absorbed by the public which has been conditioned to do what they do when commuting in the city. But with the merits and advantages presented by the administration, small changes can be expected as the days go by.