Getting a PO Box number in Japan is not as convenient as one would hope it to be. Fortunately, there are some alternatives you can look into if you're an expat or a visitor in the country. Getting this service from the country's national postal service, Japan Post, is restricted mainly to large corporations or those who receive a large bulk of mail regularly.
Also Read: How to Apply for Work in Japan (Even Without Experience)
Despite this, there are ways you can send or receive mail with ease from Japan. We'll discuss some helpful points about so keep reading until the end.
Guide to Applying for a PO Box Number in Japan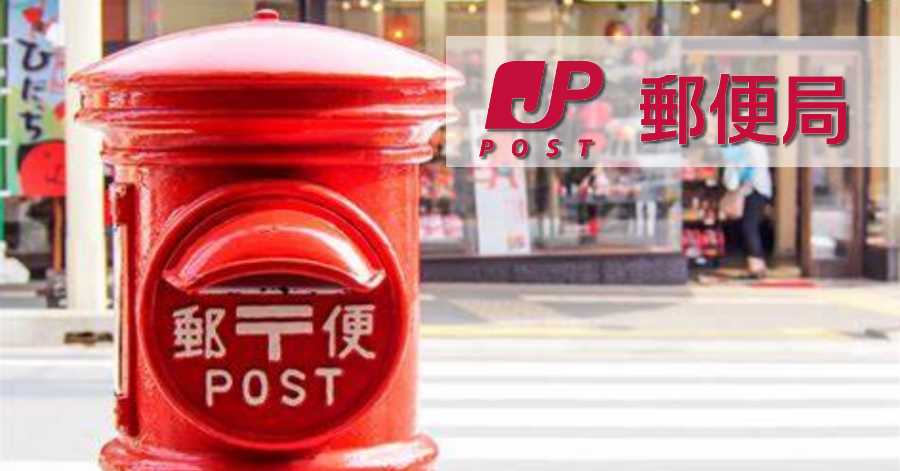 Since the Japan Post typically rents out its PO Boxes to large companies and those who require this service on a regular basis, residents or non-nationals can resort to getting a private PO Box from providers like MT PO Box.
The Japan Post Corporation is the country's national mail delivery system. It handles general mail delivery and maintains a network of post offices around the country.
A post office in Japan is "yuubinkyoku" (郵便局)
The cost of sending a regular letter is approximately JPY 82. Postal stamps can also be purchased at a convenience store or at the post office.
Stamp is "kitte" (切手) and an envelope is "fuutou" (封筒)
On the front of the envelope, you can write the recipient's name and address in either Japanese or English.
Writing an address for sending or receiving mail in Japan
Japanese format
〒106-0044東京都港区東麻布1-8-1 ISビル4F GPlusMedia
〒 = the postal code symbol
106-0044 = the postal code
東京都 = the prefecture
港区 = the "ku" or ward
東麻布 = the district or neighborhood –
1-8-1 = the specific location
1 = "cho" or district code
8 = "ban" or block code
1 = building number
IS ビル4F refers to the name of the building and specific floor of the sender/recipient (In the case of an apartment, this would be the name and number of the building.)
English format for a Japanese address
GPlusMedia IS Bldg. 4F, Higashi-Azabu 1-8-1 Minato-ku, Tokyo 106-0044
International mail is structured in accordance with the style of the country that will be receiving it.
Japanese post box:
You can put your letter in the post box as long as it has the correct stamp on the front. Stick the stamp on the left for domestic mail, and the right for international mail. A typical last collection is scheduled for 18:30.
Convenience Store:
Some retailers feature mailboxes in-store for conventional mail, such as letters and postcards, whereas others do not.
Hotel: For receiving mail, you can course it through the hotel you're staying in, if only on a transient stay in the country.
Alternatively, you may consider using virtual offices or shared work environments. Many companies provide postal address registration, as well as forwarding or at the very least pick up.
What is a PO Box in Japan?
Though a PO Box in Japan is not as simple to get as it is in other countries, those who do qualify and get one can enjoy the following benefits:
Pick up your mail or parcel at a convenient post office, such as one near your place of employment, one near the train station, or one on your way home.
Receive your own package order(s) directly.
Even if you live alone, you might feel secure if the package arrives at your door.
What is the Purpose of a PO Box in Japan?
The ease of picking up your mail at the local post office, along with some of the privacy afforded by having a PO Box, is something that many people desire. You can have your mail delivered to your personal box and then pick it up whenever you want—you'll still be able to receive and sign for private documents when you go to the mailbox, and you'll be able to have your mail forwarded to another address if that's what you need.
Aside from postal services, Japan Post also offers other services, including:
Tracking Service: You can now check to see if the mail, luggage, international mail, and other items that you have served have been delivered to their intended recipients. If you like, please select the option that corresponds to the email or other communication that will be inspected. Additionally, due to the influence of the system and the communication environment, there may be delays in the reflection of data.
Click Post: This is a service that allows you to conveniently execute fare payment procedures and make name labels from the comfort of your own home, as well as ship luggage at a uniform fare across the country. Alternatively, you can take it out of the post box. Simple and inexpensive shipping options are available for small products listed in flea market applications and online auctions.
Yu-Mail: Printing materials, CDs, and DVDs weighing up to 1 kg can be delivered at a reduced cost using this service.
Requirements
For the purpose of renting a private PO Box in Japan, we will share a guide on the eligibility, requirements, and procedures for the service offered by MT PO Box.
For this purpose, you will only need to submit a valid government-recognized ID.
Procedure: How to Get a PO Box in Japan
To get a PO box in Japan thru MT PO Box, a customer will only need to fill out the Application Form online, fill up the particulars and submit it. After confirming your application, a representative from customer assistance will contact you.
* If you wish to sign a mailing contract, please submit your ID to this e-mail address.
Make a reservation for a time that is convenient for you, as the store visit contract will require you to make a reservation in advance of your visit.
After this, they will contact you with the specifics of the location you will be visiting after you have confirmed your reservation.
After verifying your original identification with an image of your face, they will offer you a member card. Remember that if you do not have a photo identification with you, you will be expected to follow up via email.
Pay by making a bank transfer or credit card payment.
If you wish to pay by credit card, contact their customer support thru e-mail.
As soon as you have verified payment of the contract money, they will send your contract documents to the address associated with your identification via registered mail or courier service. You may notify them upon receipt of the documents.
PO Box Fees
MT PO Box offers a discounted enrollment fee of JPY 500.
A private PO Box under your name will cost JPY 16,500 for a 1-year contract.
Here's the list of the contract fees for a private PO Box:
1-month contract: JPY 3,000
2-month contract: JPY 4,000
3-month contract: JPY 4,500
Frequently Asked Questions
1. Does the address I borrow have the wording or box number of the PO Box?
As long as the text that denotes the BOX number and the Postal Service box is not included in the P.O. box address, it can be used as a generic house or office address.
2. What documents do I need to sign the contract?
Individual name contracts are evidenced by an identification card that includes a photograph of the signatory's face. If you do not have a photo identification card, you will be able to sign just a postal contract.
When entering a corporate name contract, the following documents must be submitted within 3 months of the contract's issuance: a certified copy of the register, identification card with a photograph of the person in charge's face, power of attorney, and a seal certificate. If the person in charge does not have an identification card with a photo, the only option is to enter a postal contract.
3. Can I use it as a registered destination for notification of moving to the post office?
It is, without a doubt, a possibility. You must notify the company if you are using a notification of moving because they do not accept notification of moving from private individuals.
4.  Is there a size limit on the mail to be received?
The size of the mail is not restricted, but there is a limit to the amount of storage space available, so it's best to pick up oversized parcels (such as household appliances) that day or the next day.
5. Can you receive cash on delivery and cash on delivery mail?
It is possible to receive it, but in that case, we will receive a deposit in advance and pay the fee from there. please note that you will not be able to receive it if you are not in the case of an insufficient deposit.
6. Could you send the mail I received to the specified address?
This is possible. They will ship your transfer the same day if you request it online by 3:00 p.m. on the day. In that instance, send a deposit and subtract the postage and handling fee from it.
7. When can I expect to receive my mail?
It is mostly during business hours (weekdays 10:00 a.m. to 19:00 p.m., Saturday 10:00 p.m. to 17:00 p.m.), but it is also possible to get after hours as an option. You can pick up mail at an external post if you contact them at info@mtco.jp by 17:00 p.m. on the day. They will notify you of your PIN number, among other things.
However, because the size has increased to 40cm in depth and 30cm in length and width, you need to pick up mail that is larger than that during office hours.
8. Can I receive mail under a different name other than the contract name?
You have the option of including a nickname in your personal contract. However, this is merely a personal name that is made up of your first name and last name together. The usage of a corporate name will be treated as such if you choose to do so.
9. How many pen names am I allowed to use?
The second name will be charged a monthly cost of JPY 1,000. There will be no additional charges if there's only one pen name.
10. Is it possible to modify my contract or pen name?
You should also anticipate paying a cost of roughly JPY 1,000 if you want to change your pen or contract name.
11. Are there any mails that I am unable to receive?
Money-related products, such as credit and debit cards, as well as mail, deemed unsuitable and special deliveries, will not be delivered to you.
Summary
Getting used to a new culture can be hard, especially when it comes to remembering the little things that make you feel at home. One of the easiest ways to keep in touch with family and friends is by sending mail or parcels to them via a PO BOX number in Japan. This is because it allows you to know that the people who matter to you are doing well in the other country.
To guarantee that their clients receive their mail in a timely way, many businesses rely on Japan Post's rapid and reliable mail delivery service. They can also take advantage of the different services provided by PO Box firms.
This guide is intended to alleviate any tension or concern you may have about setting up a Japan Post box. Please feel free to approach your friends and family members for assistance if you are unfamiliar with the country.
READ NEXT: What You Need to Know About Japan's Residence Card
Contact Information
Japan Post Company Ltd
Address: 2 Chome-3-1 Ōtemachi, Chiyoda City, Tokyo 100-8791, Japan
Hotline: +81334770111
Website: https://www.japanpost.jp/
Google Map Location