With the rising costs of healthcare all over the world, it's good to know that there are options for OFWs to medically insure themselves as well as their families for a much affordable price back home than in their host country such as in Japan.
That's right, compared to the higher cost of living in other countries, the Philippines still has one of the most affordable government-subsidized insurance schemes in the region, especially for OFWS, and that is the PhilHealth.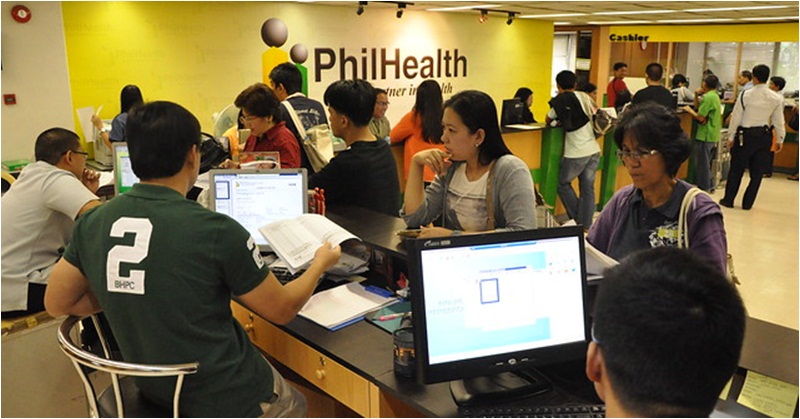 Guide to Applying for PhilHealth Voluntary Membership Online
In this light, it's very practical for OFWs to get themselves and their families insurance coverage offered by the government through PhilHealth.
However, before availing any insurance package, it's very important to understand the benefits offered. Aside from getting a private insurance policy, being a member of PhilHealth entitles you to the following benefits, which can help lessen your financial burden in case you or any of your enrolled dependent/s get sick or hospitalized:
Inpatient Benefits: PhilHealth shall reimburse a portion of your hospital bill if you get confined for a condition which requires admission in any PhilHealth-accredited facility.
Outpatient Benefits: PhilHealth offers financial coverage for the cost of day surgeries, where patients are sent home within the same day for post-operative care; radiotherapy; haemodialysis; outpatient blood transfusions; as well as primary and expanded care benefits.
Z-Benefits: These benefits provide coverage to certain cases of cancer and other serious illnesses for both children and adults living in the Philippines.
SDG-related Benefits: These include voluntary surgical contraception procedure, malaria packages, HIV-AIDS package, anti-tuberculosis treatment, and animal bite treatment package.
As the above-listed cases are quite common in the Philippines, the importance of getting a PhilHealth, membership cannot be further emphasized. And while it is not as comprehensive as other private insurance packages, PhilHealth will come in very useful for every working Filipino whether based in the Philippines or not, to say the least.
But in order to claim the benefits that come along with the PhilHealth membership, you must first register voluntarily as an OFW, through any of the following methods:
For land-based OFWs: apply at any branch of PhilHealth-accredited collecting partners: iRemit and Ventaja Corporation.
Go online and apply via the PhilHealth Online Registration Facility through the following steps:

Log onto the PhilHealth Electronic Registration System.
Click "Proceed".
Read the Terms and Conditions, tick the small box at the bottom, and click "Accept".
Enter all the required information on the PhilHealth Online Registration Form.
(Optional) Upload your document in jpeg, pdf, gif, or png format.
Key in the provided Captcha code, tick the small box, and then click "Submit Registration".
Check your inbox for an email notification message with the instructions on how to complete your PhilHealth membership application. Take note of the transaction number, as this will serve as a reference to your registration.

Download and print a copy of the PMRF, fill it out completely, and send it via email to ofp@philhealth.gov.ph.
Whichever method you choose, you will need to pay PHP 2,400 or the equivalent in your country's currency via any PhilHealth office, collecting agents, or the PhilHealth Operations Centre at the POEA Central Office.
For any concerns or requests, you may contact PhilHealth's Overseas Filipino Program (OFP) through the following channels:
E-mail: ofp@philhealth.gov.ph
actioncenter@philhealth.gov.ph
OFW mobile phone: +63 917 512 9149
Landline: 02 441 7442
If you're looking at the long-term, setting aside some of your finances for your contributions as a PhilHealth member will benefit you in the long run. To get more information and updates from PhilHealth, feel free to visit their official website.
ALSO READ: Philippine Embassy Releases Schedule of Consular Missions for August 2019