For first-time OFWs or soon-to-be OFWs, there are many things that you need to consider doing before you fly out of the country to work overseas. One of which is the type of bank account that you need to open wherein you can store your savings and send your remittances to your family in a timely and reliable manner. For this, BPI has got the perfect tool to help you with your specific banking needs and activities as an OFW.
The BPI Pamana Padala is a savings account uniquely designed to cater to the needs of OFWs, especially in the aspect of sending their remittances from abroad back to their beneficiaries in the Philippines. With every OFW's basic banking needs taken into consideration, and more, it's a no-brainer why many of our kababayan take advantage of the benefits and services offered by BPI through this account. If you wish to know more about the basic requirements and proceduures to open a Pamana Padala account, here's how: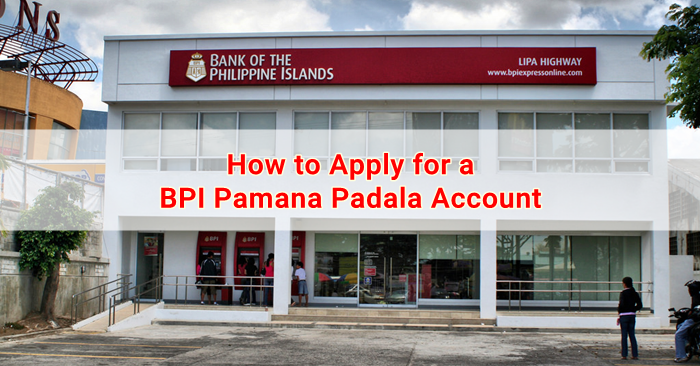 Applying for a BPI Pamana Padala Account
Opening a BPI Pamana Padala Account offers the following benefits and services to OFW members as well as their beneficiaries:
An initial deposit of Php 500.00 or $500
Minimum required daily balance of Php 5,000 to earn interest
An Annual interest rate of 0.250%
Lower remittance fees compared to other international banks
Transfer funds easily to your beneficiary's account through BPI Online and mobile banking services.
Conveniently send remittances anytime, anywhere through any BPI, Bancnet, Expressnet and Megalink ATMs nationwide.
Take advantage of BPI's Remittance Income Continuation features:

Free 90-day personal Accident Insurance – get personal accident coverage worth Php 100,000 for 90 days from the date you opened your account.
Free Life Insurance Coverage (after your fourth foreign inward remittance within a 12-month period)
Requirements:
Any original valid ID bearing the applicant's photo and signature (e.g. passport, driver's license, PRC ID, GSIS / SSS ID, Senior's Citizen Card, etc.)
Any of the following documentary proof that you are an OFW:

Work permit / work visa
Work contract
POEA-issued overseas employment certificate
OWWA ID
Seaman's book
PDOS Certificate
CFO Certificate
Local residence ID

Your initial deposit to open a peso/dollar account as specified in the features above.
Procedures:
You can personally visit any BPI or BPI family Savings Bank branch in your area and proceed to the New Accounts Desk. Inform the bank officer that you would like to open a Pamana Padala account.
Upon your request, the bank officer will provide you a set of application form including the Proof of Cover for the Free 90-day personal accident insurance that you must completely fill out.
Important: Make sure that all the information provided is valid and correct.
You will be asked to provide the above-listed documents including your initial deposit to open an account. Upon receipt of payment, you will be issued a deposit slip which you must present at the bank for the collection of your Pamana Padala debit Card after three (3) banking days.
Final Note:
Make sure to ask the bank officer to discuss with you in brief or in detail the terms and conditions of the Remittance Income Continuation features so that you and your beneficiaries will be guided properly.