The Meteorological Agency had raised the alert level warning for Mount Shirane, located on the eastern side of the peninsula, from Level 1 to Level 2 last April 22 after a number of volcanic earthquakes and a slight crustal movement have been noted near the Yugama Crater.
Because of the increased volcanic activities of Mount Shirane since the evening of April 21st, the Agency has already prohibited entry in the areas near the mountain's crater considering the possibility of a volcanic eruption.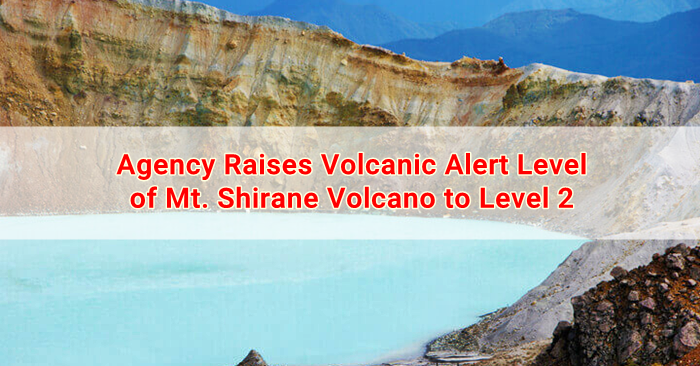 Volcanic Activity of Mt. Shirane Reaches Level 2 Warning
Mount Shirane is part of a volcanic cluster situated in Nagano and Gunma prefectures known as Mount Kusatsu-Shirane.
In conjunction with the Agency's announcement last April 22, the Gunma Prefectural Government had banned entry to an 8.5 km-long extension of Route 292 (aka Shiga-Kusatsu Road), an idyllic national road which connects the two prefectures.
The Shiga-Kusatsu road is widely used by many travellers visiting the touristic Kusatsu hot spring resort area. The locals have expressed concern regarding their tourism business in relation to the unexpected turn of events, especially since it's almost the Golden Week, when a number of public holidays are observed all over Japan.
Kusatsu Mayor Nobutada Kuroiwa shared that while the apparent road closure could affect business in their area for Golden Week, the current situation does require close monitoring for a period of time to ensure the safety of their constituents.
Last January, one of the Kusatsu-Shirane volcanoes, Mt Motoshirane, located south of Mt Shirane, erupted, taking the life of one civilian and injuring 11 others.
As of this time, the volcanic alert level 2 on Mt Shirane remains since there haven't been any increased volcanic activities in the area as per the Meteorological Agency.