In a country where new ideas, no matter how far off the wall they are, find a place in the market because of customer readiness and eagerness to try out new products and experiences, anything that has something to do with Japanese green tea – whatever form it may take, is sure to pique the interest of any customer, especially those who are into health and fitness.
The new product, known as "Nihoncha no Nama An" (translated as Japanese Tea Fresh Bean Paste), is one of the latest and unique products developed by a Shizuoka-based company, Cha2tei, which specializes in tea, also known as ocha in Japan. Being the nation's biggest producer of green tea, the Shizuoka Prefecture takes pride in being the leader and home to new green tea product ideas to keep the green tea market competitive locally and abroad. In line with this, Cha2tei's "Delicious Nippon Tea Laboratory" has developed a new gourmet product trend: the pure green tea paste.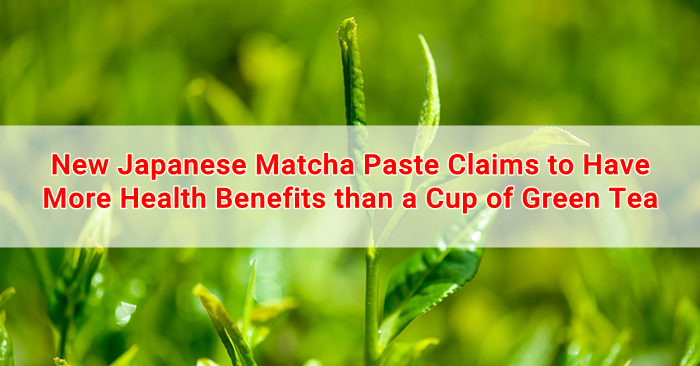 Japanese Company Develops New Matcha Paste with More Health Benefits than a Cup of Green Tea
The pure green tea paste is unlike any other green tea products currently in the market as it is purely created with whole green tea leaves with the added components of vitamins and nutritional yeast to help retain and boost the product's health benefits.
Moreover, the product has been developed through a powerful processing technology which enables it to completely retain all the nutritional elements of the tea leaves, which makes the product more potent and healthier than consuming a cup of green tea.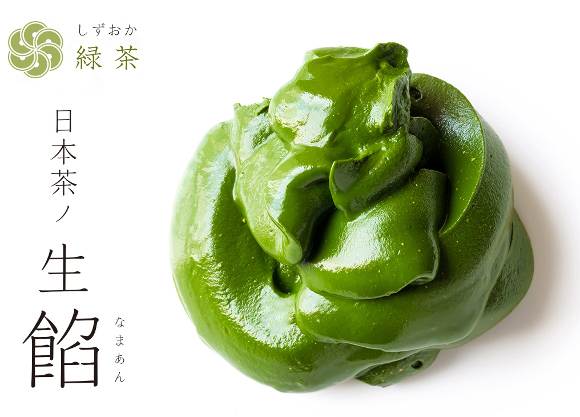 Here are some key points to note about Cha2tei's new green tea paste:
Only about 30% of the nutrients from the green tea leaves are extracted in a cup of tea since most of the nutritional components of the tea are retained in the leaves, which are typically discarded after preparation of the drink.
The green tea paste can easily be incorporated in a wide variety of recipes.
Mix the paste with water to be added in cooking rice to prepare a more nutritious pot of green goodness.
Among the suggested recipes to be used with the green tea paste include hojicha bruschetta, sencha Genovese pasta sauce, as well as banana matcha shakes.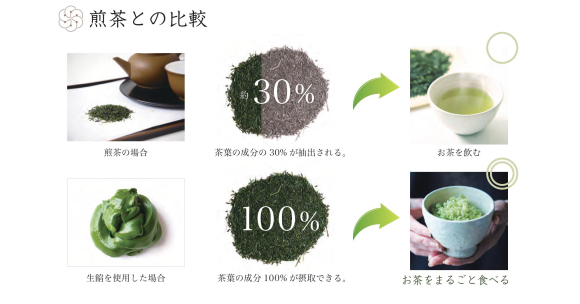 The paste is currently available in four Japanese tea variants: matcha, sencha, Japanese Kocha, and hojicha. The products are marketed respectively as "Power" for its strength of colour as when used in baking, "Balance"  for its high vitamin content, "Reset" for its high polyphenol content and anti-ageing properties, and "Care"  for its low caffeine content. All pastes produced by the brand are created using different mixtures of Shizuoka-grown tea leaves.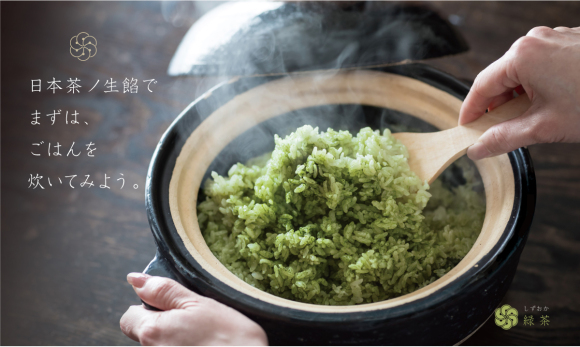 The Nihoncha no Nama An tea leaf pastes are available for purchase through the Delicious Nippon Tea Laboratory's online store at JPY 1,000 for each 100-gram packet.