Summer is officially here as several dessert brands in Japan have already launched their promotional campaign well ahead of the festive summer season such as international brand, Häagen-Dazs , and this time, McDonald's.
Tapping into the popular market brand Sanrio to come up with a uniquely appealing cold treat for the summer season, McDonald's Japan will be launching its Gudetama McFlurry Dessert starting June 8 much to the delight of the fans of the adorable Sanrio character.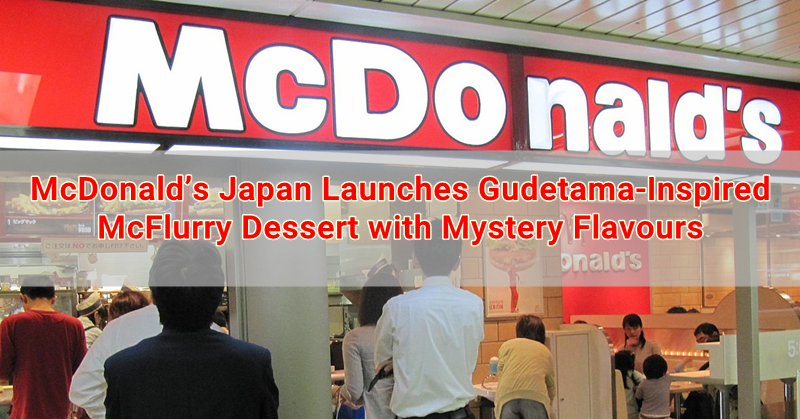 McDonald's Japan Introduces New Gudetama McFlurry through a Two-part Mystery Flavour Campaign
The McFlurry Gudetama is a rich creamy soft serve ice cream mixed with a mystery ingredient and two sauces, also in mystery flavours, to come up with a creamy cold dessert with a unique "Gudetama" appeal to it.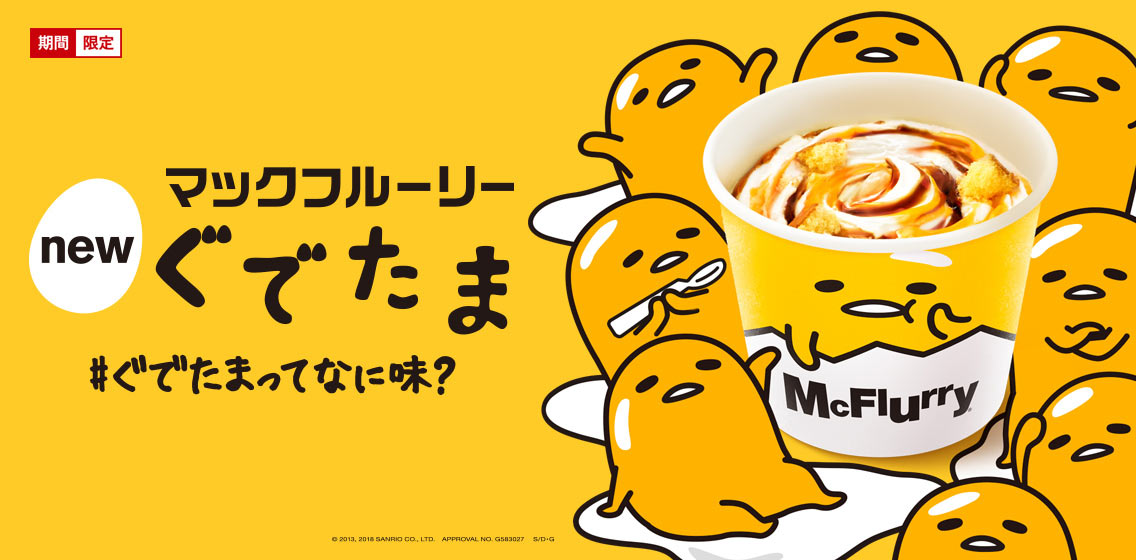 Aside from the flavours to watch out for, consumers will also be treated with cuteness in their dessert cups which come in six different Gudetama themes and designs, so not only will this cold treat be a delight to the palate but also to the eyes.

And of course, no product launch will sell out in the market without promotional wind to set off its flight. In this regard, McDonald's Japan has prepared a two-part campaign period, where the first one which had just concluded a day before the actual product launch, had asked netizens through Twitter to tweet their best guess on what the Gudetama flavour could be for a chance to take home a golden Gudetama figurine.
The second part of the campaign, which will run from June 8 to 12, will also have the same mechanics, but this time, lets the participants to actually taste the product as a heads-up before making their guesses. Lucky participants will get a chance to win 2,000-yen worth of McDonald's gift certificates for their prize.
If you're interested to join the contest and to try out the new product for yourself, here's how:
Log on to Twitter and follow McDonald's Japan's official Twitter account (@McDonaldsJapan) and tweet your mystery flavour answer together with the hashtag #ぐでたまってなに味?(T/N: What flavour is Gudetama?)
The McFlurry Gudetama costs JPY 290 per serving (cup) and will be available on the menu only until early July. And for those of you who are interested to know what the mystery flavour is, keep posted as McDonald's Japan will be making the announcement on June 13, a day after the second part of the Gudetama campaign closes.
To know more about the Gudetama McFlurry product, you can check out McDonald's Japan's official website.