This summer is about to get hotter as McDonald's Japan is set to introduce its new spicy McNuggets that will "KO you with spiciness" announced the global franchise brand in Japan.
Following the hype of the McNuggets with Szechuan dipping sauce which took the US by storm about half a year ago, the Japanese market will be treated with the equally sumptuous Spicy McNuggets starting June 20.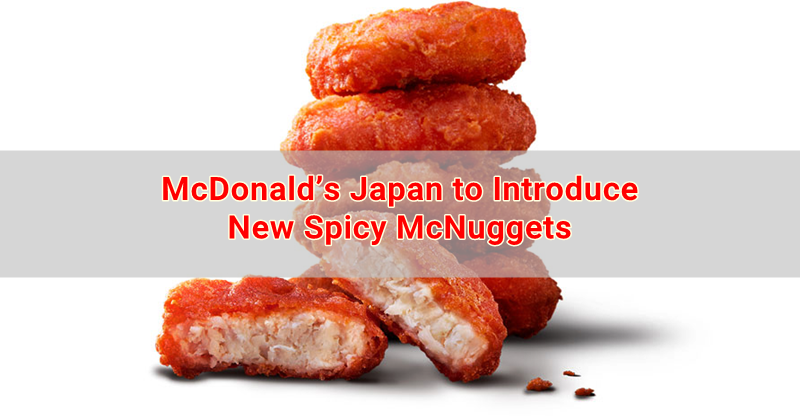 New McDonald's Spicy McNuggets to Hit Stores this June
The basic serving portion of the McNuggets in Japan is five pieces, which the fastfood chain creatively turned into a fist heralding the spicy McNuggets' new catchphrase "KO you with spiciness."
The new spicy variant is seasoned with togarashi red pepper garlic, and onion, which makes the Japanese version a bit different from the spicy variants which are occasionally offered in other countries. Other than the flavour, the Japanese version has a unique red-hot colour which is, if anything, an indication of the spiciness it has in each bite.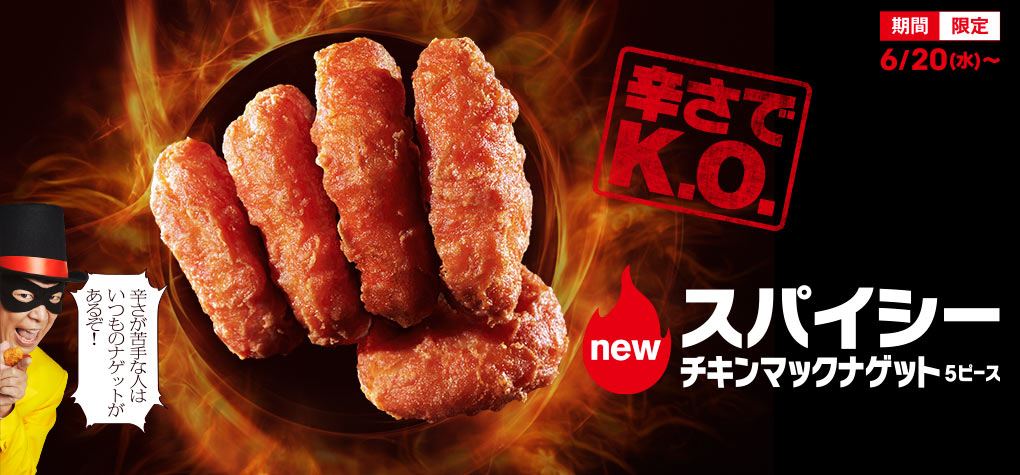 The spicy offering this summer season is the first variation of the McNuggets here in Japan. Recounting the past success of the franchise's Shaka Shaka Chicken line (which lets customers mix powdered seasonings with a piece of chicken inside a bag before eating it), and considering how the spicy boneless fried chicken sold in convenience stores had attracted a decent market over the years, the Japanese market is expected to bite into McDonald's Japan's latest product with delight.

If you're up for something hotter (and the weather doesn't bother you at all), McDonald's Japan will also introduce two new dipping sauces (which can also be paired with the regular McNuggets). The "extra-extra-spicy sauce (well, you get the idea), and the "exta-extra kind" sour cream and onion sauce, which tones down the spicy kick a little, but the aroma is anything but kind to the nose.
The new promotional spicy McNuggets will only be available in the market for a limited time starting June 20, and costs about JPY 200 for a regular serving of 5 pieces.