As the country continues to face population-related problems resulting to labour-scarce industries, among others, universities are also experiencing a similar dilemma, which is why in both cases, authorities are looking to attract foreign nationals to fill in the gap in the country.
However, with these initiatives come certain adjustments, not only to the establishments involved but also to the national legislative work being designed for current and target residents in the country in the years to come.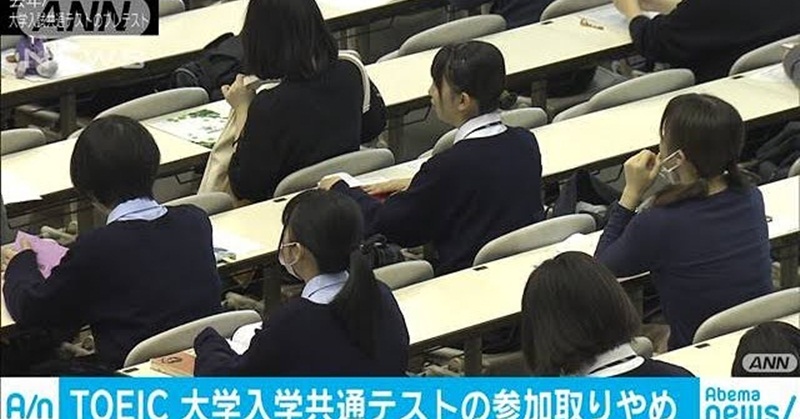 TOEIC Withdraws from Japan's New Set of University Entrance Exams
In an unfortunate turn of events, the Japanese operator of TOEIC announced on Tuesday (July 2), that it will no longer provide its English proficiency test as part of the country's standardized university entrance exam system which is set to start next April, because the process is "too complicated", as shared in a report by Japan Today.
Despite this announcement, seven other tests offered by private-sector operators are still scheduled to be part of the new system.
However, the withdrawal of the Institute for International Business Communication, which administers TOEIC — the Test of English for International Communication — is a blow to Japanese universities, and students preparing for the new exam, considering the amount of time and finances they have invested in preparation for this endeavour.
In a statement, the institute shared, "It became evident that… the process of accepting test applications, holding the tests and providing results would be far more complex than we had expected."
And for such reasons, the institute has formally announced its decision to withdraw from the new university entrance exam because "it is difficult to respond in a responsible manner."
TOEIC consists of one listening and reading test, and a speaking and writing test. The two tests are held on different days, and candidates must make separate applications to take them.
As per an IIBC official, they were asked by the National Centre for University Entrance Examinations to hold the two tests closer together, but decided this would be too difficult considering the standards that they uphold behind their certification system.
And for its part, the centre said the institute is the only organization withdrawing, and that it plans to sign a contract by the end of July with the six operators administering the other seven tests.
An education ministry survey of high-school students from last year revealed that about 2 percent who said they would take a private-sector English test in the 2020 academic year, expected to sit the TOEIC exam.
The current scenario being dealt with the education ministry does not only deal with university students, but also foreign workers, who are expected to take the Japanese Language Proficiency test as part of the requirements for them to continue their residence in the country.