Many Filipinos dream to go to Japan for several reasons. Some may want to go there to study, travel or visit different places, while others aim to land a job there. 
If you wish to work in Japan, there are various ways to do so. One of these is through the Technical Internship and Training Program (TITP). This is one of the programs that provide employment opportunities for foreign nationals in Japan. If you wish to go through this process to find work in Japan, read the following sections for important tips to successfully become a trainee in Japan. 
Disclaimer: The information published is based on the experience shared by the vlogger/YouTuber. The information provided may change without prior notice and may differ in actual scenarios. Let this article serve as a guide only.
Here is the video guide shared by a Filipina domestic helper in Singapore, Leo Amoroso on YouTube. If you find his tips helpful, you may check out his channel to catch more interesting content about his work and life as an OFW in Japan. 
3 Things to Overcome to Successfully Become a Trainee in Japan
Japan is among those countries with highly specific requirements when it comes to employment. That said, there are several things that you need to consider and prepare to become a successful OFW-trainee in Japan. 
In this article, we will talk about the 3 main challenges that you need to overcome to become a trainee in Japan, as explained in a video shared by our resource OFW in Japan, Leo Amoroso.
1. Japanese Language Training
The first challenge, and perhaps, the most difficult of all, is the Japanese Language Training. As you may know, Japan is a non-English speaking country, so they put much value on applicants or workers who are proficient in speaking their language, Nihongo. 
For this reason, those who wish to apply for work in Japan through an agency has to undergo language training, which typically lasts up to 3 months, as provided by the agency you will be applying with.
According to Leo, the training was very intensive because during those three months that he had to learn Japanese, he was studying at the center from 8 am to 5 pm, and then when he gets home, he does extra hours to review the lesson/s they learned for that day/ week. This only shows how serious Leo has been in learning his lessons during those times. He also said that once you pass the language training, everything else becomes relatively easier. 
Japanese language training, he points out, is an OFW's passport to working in Japan. That said, you need to take this step very seriously. 
You need to put in the time, effort, and commitment to learn the language and to be able to use it in daily conversations because this will be one of the parameters for you to pass the training. 
There are lots of free training resources that you can find online to supplement the lessons you will receive from the agency for your during your preparation for training in Japan so take advantage of all these. 
While you can study and learn the Japanese language all you want, Leo shares one important tip to help you learn it more effectively and that is to pace yourself. Do not overwork your mind, especially after a long day of studying. Eat well and get some rest in between studying your lessons. This way, there will be better retention of the things you learned and also, you can prevent mental fatigue.  
2. Medical Exams
You've read it right. Exams. You're not just going to undergo one, two, but at least three medical exams – that is, if you consistently pass each exam. Otherwise, the doctor will prescribe some treatments or medications that you should take to make sure that you are in optimal health for training in Japan. As the day of your deployment approaches, expect the test to become more rigorous. So, right from the beginning, if you want to work abroad, or in Japan especially, you must maintain good health. 
Aside from ensuring that you do not contract any contagious diseases, you should also ensure that all your vital organs such as your heart, lungs, kidneys, and liver, are functioning perfectly. To achieve this, you should do your best to avoid an unhealthy lifestyle – cigarette smoking, drinking liquor, and keeping a sedentary lifestyle. Instead, get regular exercise, get proper sleep daily, and maintain a healthy diet. As you do these, get regular check-ups from your doctor as well, to make sure that all your vital organs are in top condition. 
You should not only do these things for the sake of landing a job in Japan, but also to improve your overall quality of life, especially once you finally get to work abroad. This is one of the most crucial things that you need to exercise to become successful in life: self-discipline.
3. 

Finding a Sending Company
The third and final challenge will test your resourcefulness and tap into your list of connections, something that is crucial in finding work anywhere. 
To become an OFW-trainee in Japan, one of the requirements by the Japanese government is to have at least 1-year experience in the industry or the job you wish to apply for. This means that you need to have relevant experience for the position you are applying for, and you need an accredited company who can vouch for your experience during your application. This is where sending companies come into play. Japan requires that you provide certifications and documents from a sending company so that your application will be considered. 
According to Leo, one of the tips that he received from his agency when he was looking for a sending company that can help him become a trainee in Japan is to prioritize contacting those that are located where he permanently resides in. Of course, it'd be easier to build trust and connections with those whom you can meet up with conveniently or at least know that you are based in the same area. 
When choosing which company to contact, consider the line of business they offer or the industry they belong to, and make sure that the job you are targeting matches theirs (e.g. a construction company if you wish to work as an engineer in Japan, etc.)
Also, to have an idea on which companies to approach in your area, you may refer to this list of sending companies accredited by the POEA.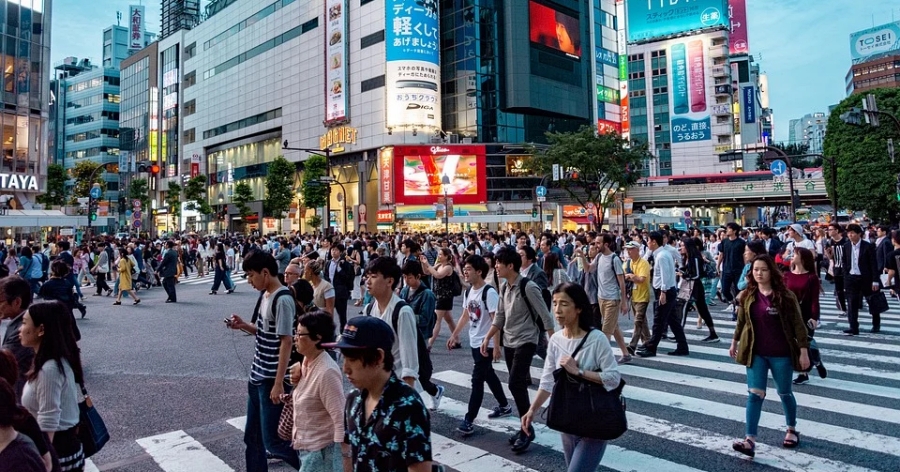 That's it! Those are the three major challenges you have to go through to become a trainee in Japan. Although the Japanese government has set in place strict and specific requirements for work or training, the experience will be worth it because Japan is one of the top destinations for work among foreign nationals and not just Filipinos for a variety of reasons. 
Have you experienced applying to become a trainee in Japan? How was your experience? Are there any tips you would like to share with those who also wish to take this route to find work in Japan? Let us know by leaving a comment in the section below!
ALSO READ: What is the Salary of an OFW in Japan?