One of the few things that every OFW should learn to do when living overseas is opening a bank account. In Japan, this process is relatively easy and straightforward. However, just like with all things, you need to have patience, and be prepared with all the documentary requirements you will need before you march in to the nearest bank in your area.
In this post, we will break down the basic and most useful information that you'll need when opening a bank anywhere in Japan: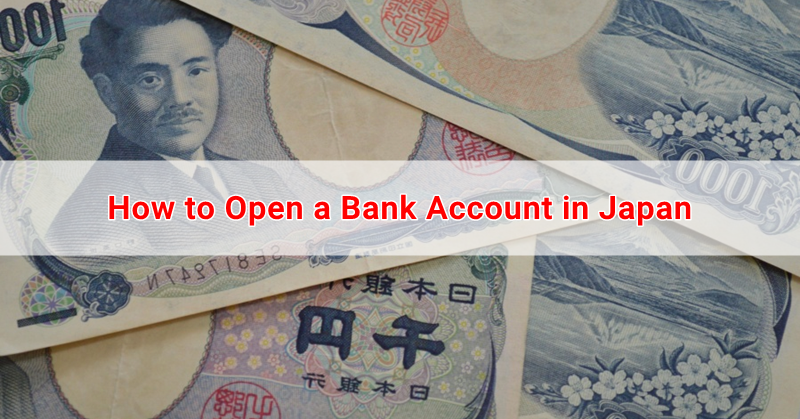 An OFW's Guide to Opening a Bank Account in Japan
Most banks in Japan are open from 9:00 a.m. to 3:00 p.m. Mondays through Fridays, except for publicly observed (national) holidays as well as New Year's Day. Most banks offer a complete range of account options which include savings, current, and foreign currency accounts.
Here are some of the most common type of bank accounts you can avail here in Japan:
General deposit account (Futsu yokin)
General savings (Tsujo chokin): this is a post office account with a slightly higher interest rate than a general deposit account.
Current account (Toza yokin): this type of account offers the option to use cheques, but are mostly for businesses.
Foreign-denominated currency deposits, foreign-currency term deposits (Gaika yokin, Gaika teiki yokin)
Time deposit account (Teiki yokin): this usually has higher interest rates but may require notice to process withdrawals.
Among the above-listed, the general deposit account is the most widely availed type of account here in Japan.
Now, if you've decided on which type of account you would like to open, here are some of the (basic) requirements that you'll need and (general) procedures to take in doing so:
Basic Requirements:
Before you head over to any bank of your choice here in Japan, you need to have all of the following documents at least:
Your valid passport with visa. Those who are on a 90-day visitor visa aren't eligible to open a bank account here in Japan.
Gaijin Card (officially known as a Residence Card [Zairyu kado])
Tax Identification Number, if issued in your home country
A recent copy of your utility bill which has your current residence address
Personal Seal (inkan/hanko): Most (local) Japanese banks would require you a hanko in order to open a bank account. While this is not always the case with foreign banks, as they can accept your plain signature, it's highly advisable that you still get a hanko since this is widely used for official documentation purposes here in Japan. You can get your own hanko (to be used for banking) from a variety of special stores here in the country. Each hanko can be identified individually as they are uniquely hand-carved. When signing a document with a hanko, be sure that the seal is not damaged or smudged. Hanko are typicically cylindrical in appearance (like a lip stick tube), where most have a groove on the outside to indicate where the top is supposed to be as you stamp.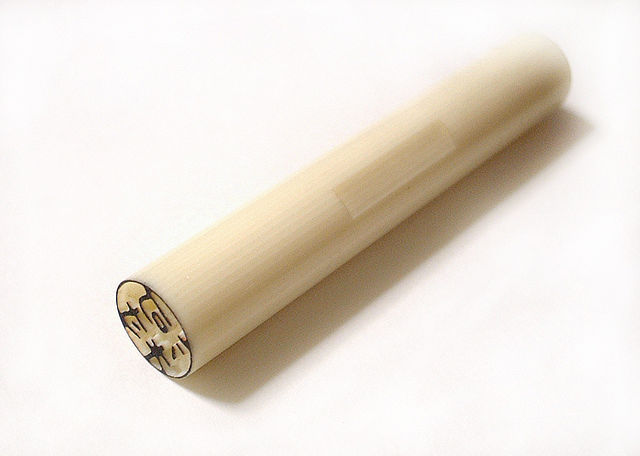 Other Documents you may Need (where applicable):
Meishi (name card or a work ID card): this is used to identify where you work
Marriage certificate : this is needed to check your partner's last name
Jyuminhyo (certificate of residence): It helps a lot to have your "my number" information at the bottom part of the document. This can be requested at the ward office.
Procedures:
Once you have all the required documents on hand, you can begin your application to open a new bank account. While this can be done through several ways (via phone, the internet, or by post), still, the easiest way would be walking in to the bank nearest your place.
Fill out an application form and in most cases, pay an initial deposit fee. Fees may vary and some banks require a fee of as low as JPY 1,000. Most bank accounts in Japan do not require a minimum balance, but you may be charged a monthly fee if your cash balance goes below a certain amount set by the bank.
Once your application has been processed, and your account created, you can apply for a debit card (kyasshu kado) and a PIN number (ansho bango). After these have been processed, your debit card will be delivered to your home address approximately in a week's time. You will also be issued a bank book with your name on it (either in katakana or romaji [i.e English]) as well as your 3-digit sort code of your local branch (misebango) and the 7-digit account number (kozabango).
Most ATMs in Japanese banks and in post offices typically have an English sign-on menu and instructions. All ATMs here offer standard services such as cash deposits and withdrawals, passbook update services, balance enquiries, and fund transfers to another account. Using your debit card in ATMs other than that of your bank could incur you extra charges in the form of service fees, so it's best that you use your bank's ATM as much as possible.
Tip:  You can also enroll your bank account for automated bills payment services, which is the most common (and convenient) method of bills payment here in Japan.