The fantastical universe of world-renowned and Oscar-winning animator Hayao Miyazaki will serve as inspiration to the construction of a huge theme park attraction near Nagoya sometime in 2022, as shared by representatives from the regional government last April 25.
Aside from his world-class creations which include "Spirited Away" and "Princess Mononoke", Hayao Miyazaki is also the co-creator of Studio Ghibli, the leading animation studio in Japan.
According to sources, Studio Ghibli has already put out a basic blueprint design for the theme park that is set to be built near Nagoya (in the Aichi Prefecture) and to be opened to the public by 2022.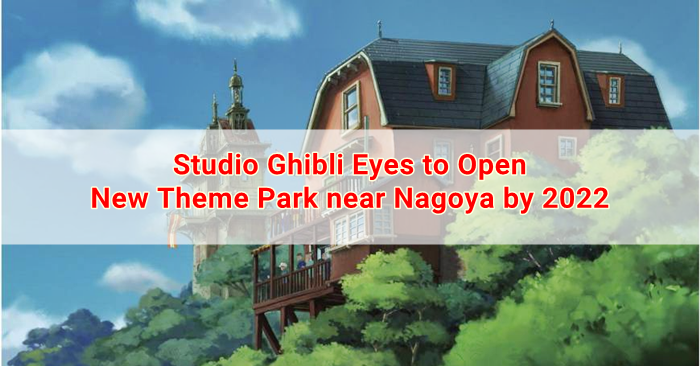 New Ghibli Theme Park to be Built Near Nagoya and to Open by 2022
The massive theme park will showcase adventure rides and forest trails which are inspired by Miyazaki's  fantasy pictures including "Howl's Moving Castle", "Kiki's Delivery Service" and "My Neighbour Totoro" as shared by representatives from the Aichi local government.
In addition, the park will feature European-themed brick towers which can be typically seen in most of Miyazaki's films, as well as larger-than-life installations of boar- and spider-shaped spirits which appear in mythical landscapes resembling Japan's idyllic  and enchanting past.
The Ghibli theme park will be constructed at the Expo 2005 Aichi Commemorative Park located in Nakagute City, as per local government sources. As of the moment, other details including the construction budget allotted for the project have yet been decided, according to an Aichi official.
Hayao Miyazaki belongs in the short list of the world's most critically-acclaimed animators, having a very large and solid followings not only in Japan but also elsewhere in the world.
Miyazaki's first ticket to fame was when he won an Oscar for Best Animated Feature in 2003, with "Spirited Away", also being the very first ever Japanese film to receive this prestigious recognition.
Studio Ghibli already operates a popular museum in the outskirts of Tokyo featuring the various art styles and techniques which have built the famed animation studio's legacy. The Studio Ghibli Museum in Tokyo is a combination of children's, fine arts, and technology concepts. Regular entry fees start at JPY 1,000, which also includes access to an on-site cinema.