Japan is well-loved for a number of things – one of these being the anime culture, which has propelled the country to pop culture royalty status. It is for this wonderful form of entertainment that many people in the world coming from various walks of life have come to develop great interest for Japan and everything that it offers.
However, much to what we enjoy on screen does not justify the stories that happen behind the drawing board, as well as the stories of the people that invest their life in developing their skill and sharing their passion for this craft.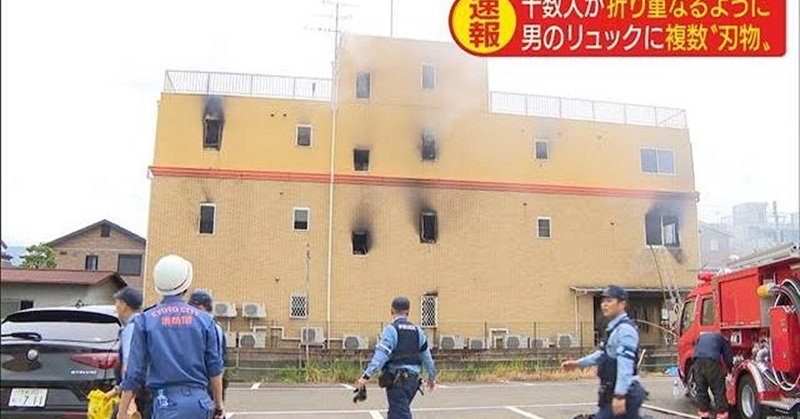 Arson Attack on Animation Studio Kills 33 People in Kyoto
Unfortunately, there are stories that happen beyond the storyboard that will forever remain in our memories, such as the tragic deaths behind an arson attack on an animation studio, which left 33 people left for dead in Kyoto, as shared in a report by NHK.
According to authorities, a man shouted "die" as he doused an animation studio with fuel and set it ablaze in Japan on Thursday (July 18).
The tragic event is now considered the nation's worst mass murder in nearly two decades. Regarding the incident, Prime Minister Shinzo Abe called the attack in the city of Kyoto "too appalling for words" and offered condolences.
Meanwhile, the police apprehended the 41-year-old man who shouted "die" as he poured what appeared to be gasoline around the three-storey Kyoto Animation building shortly after 10 a.m.
An official from the Kyoto City Fire Department confirmed that at least 33 people have died from the incident.
Within minutes after the building was doused with petrol and set ablaze, fire engulfed the building and white and black smoke billowed from its charred windows.
This was the country's worst mass killing since a suspected arson attack on a Tokyo building in 2001.
In a tweet, the prime minister confirmed that the cause was arson.
"Today, many people were killed and wounded in an arson murder case in Kyoto," Prime Minister Abe noted on Twitter. "It is too appalling for words."
While the Kyoto-based animation studio may not be as famous as Japanese anime legend Studio Ghibli, Kyoto Animation has grown a solid core of fans for top-quality creations such as "Lucky Star," "K-On!" and the "Haruhi Suzumiya" series, which have cemented its presence in the competitive animation industry.