Parts of western Japan has been battered once again by what is tagged to be the "most powerful typhoon to hit the country in the last quarter century," leaving at least 9 people dead, including a man in Higashiomi, Shiga Prefecture, who died when a storage facility at his workplace collapsed due to strong winds. Another man had died after falling from the second floor of his home in Sakai, Osaka Prefecture, as shared in a report by the Japan Times.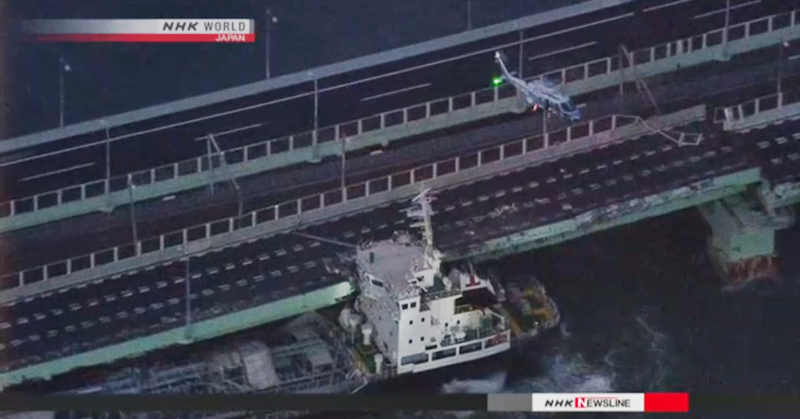 'Very Strong' Typhoon Jebi Wreaks Havoc in Western Japan
Strong winds had swept away a tanker docked in Osaka Bay near Kansai International Airport. The tanker slammed into the lone bridge which connects the airport based on reclaimed land to the other side. A huge part of the bridge took heavy damage leaving it practically impassable.
Due to this, some 5,000 people were left stranded in the facility as of late Tuesday evening. Flight operations are expected to resume Wednesday evening at the earliest, as shared by airport operators.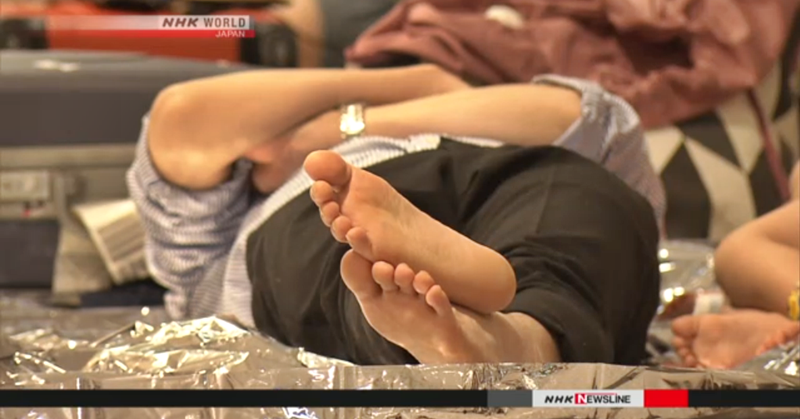 Nippon Airways had cancelled more than 320 domestic and international flights, and 270 flights were terminated by Japan Airlines last Tuesday, affecting around 57,000 passengers in total.
Power had also gone out in more than 1.61 million households in Fukui, Hyogo, Kyoto, Nara, Osaka, and Wakayama Prefectures on Tuesday, on top of 95,000 households in the Shikoku region.
As of 7 p.m. Tuesday, typhoon Jebi was heading north-northeast, about 30 kilometres north of Wajima in Ishikawa Prefecture, at a speed of 65 kph, and an atmospheric pressure of 970 hectopascals at its centre.
Japan's Meteorological Agency had predicted that typhoon Jebi will take a northward direction towards Tohoku region's Sea of Japan coast, and abating to become an extratropical cyclone by Wednesday morning.
In the 24-hour period until 6 a.m. Wednesday, the weather agency projected that up to 500 mm of rain would fall in central Japan, and up to 400 mm in the country's western region.