Similar to the general population, Overseas Filipino Workers (OFWs) make up a significant portion of Unionbank's customer base. In addition to providing their services to overseas Filipino workers (OFWs) located all over the world, Unionbank emphasises the significance of these workers opening a Unionbank OFW savings account in the country in which they are employed. This is because Unionbank understands that the majority of OFWs live in poverty.
Even if you are currently living and working in another country, you may be eligible to open a savings account with Unionbank if you meet all of the other requirements. This article provides a quick overview of the steps required to open a savings account for an overseas Filipino worker at Unionbank. During this lesson, you will not only learn how to create an application for it, either online or offline, but you will also learn about its features and benefits.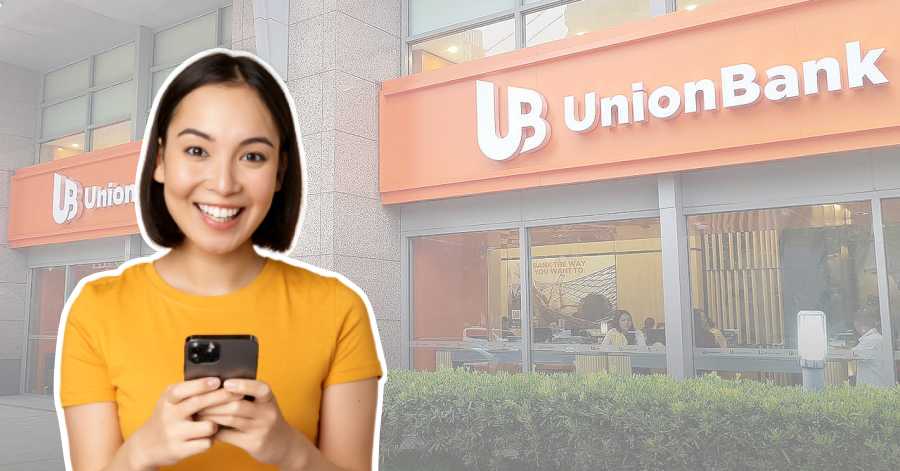 Opening a Unionbank OFW Savings Account
OFWs and their dependents can open a Unionbank OFW Savings Account, which was established in the Philippines as a savings account for overseas Filipino workers. This is distinct from some of the other money transfer and remittance services available to OFWs. Other services necessitate going through a third-party agent or company based outside of the country.
Unionbank's online banking platform makes it simple to begin the process of opening a new account. It is necessary for them to be able to contact you in the event that this becomes necessary, so you must provide your basic information, such as your name and contact information. If you are currently working outside of the country and want Unionbank to open an account for you, you must provide personal information as well as proof of employment. Only then will they consider opening an account for you. Unionbank will be able to conduct an identity check on you as a result of this.
If there are delays in processing documentation at government offices or other institutions involved in processing personal information, such as banks, where documents must first be sent before being returned fully processed, the process may take longer than the standard two to three days to open an account from start to finish. This is due to the fact that banks require documents to be sent before they can be fully processed. Nonetheless, once all of these requirements are met, the process of opening an account can take anywhere from two to three days from start to finish (e.g., birth certificates).
Why Open a Unionbank Savings Account
Safety and security: You can trust UnionBank with your financial matters because they are committed to serving the needs of the local community. You can reap the benefits of having a savings account with a local bank while also earning interest on the money you have set aside for savings.
Access to financial services: If there is an ATM nearby, you will have no trouble handling financial matters such as paying bills or transferring money. When you need cash, you can easily get it from an ATM, and you can complete transactions online by simply swiping your credit or debit card. This makes paying bills and transferring money easier when the time comes. This makes life much easier to handle.
Low fees: When compared to other financial institutions in the country, UnionBank's fee structure for maintaining an Overseas Financial Worker Savings Account is one of the most affordable options. That means you'll have more money to enjoy in your life!
Convenience: In contrast to the majority of other financial institutions, UnionBank allows you to select the banking options that are best for YOU without jeopardising the safety or security of your personal information. This is accomplished without the need for you to open additional accounts or change your current banking relationship. Customers of some other financial institutions are required to maintain a certain minimum balance in their accounts, and business hours are restricted on certain days of the week (like credit card numbers).
When you open this savings account, you will not be required to pay any of the standard monthly maintenance fees; this means that you will have even more money in YOUR pocket.
Types of Unionbank Savings Accounts
Customers at Unionbank have numerous options for the types of savings accounts they can open. You can open a regular savings account, a checking account, or even a credit card account with the money you have. You have access to all of these options.
Unionbank Savings Account. This is one of the options chosen by bank customers significantly more frequently than any of the others, and it provides a wide range of benefits. It only requires P100 in opening balance for residents of Metro Manila and P200 for residents of the rest of the country, and it offers free ATM transactions, free online fund transfers, and 24-hour access to funds.
Unionbank Checking Account. There are no monthly minimum balance requirements, no transaction fees on ATM withdrawals (including Express Teller), unlimited free fund transfers within the same UnionBank branch network, free online bill payments, up to 100% cashback on all purchases made with your UnionBank debit card, discounts on travel insurance policies when you use your UnionBank Visa credit card, and priority service at UnionBank branch locations.
Unionbank Time Deposits: If you keep the funds in this account for a certain period of time after depositing them, you will be eligible for interest payments. Unionbank customers have access to a variety of time deposit options, each with its own set of terms and options for the applicable interest rate.
Unionbank Peso Current Account: This type of checking account requires a minimum balance of P10,000, but there are no additional fees for withdrawing an unlimited amount of money from automated teller machines (ATMs) anywhere in the world (other than any foreign currency conversion fee).
Fixed deposits are very similar to time deposits; however, fixed deposit annual percentage yields are significantly higher than time deposit yields. In the United States, fixed deposits are very popular. To open this type of account, you must deposit at least 10,000 Philippine Pesos (P10,000).
Cash Management Account – This type of account allows you to keep track of all of your transactions in a single location, allowing you to know exactly where each and every one of your monthly payments goes. Furthermore, there is no requirement for a minimum balance, so even if you don't have a lot of money but still want to keep track of it all, this is a good option for you!
Investment Accounts – These are the various types of investment products offered by Unionbank to investors, allowing them to invest in stocks, bonds, or mutual funds, among other options.
Unionbank Savings Account Features
Interest rates. In comparison, Unionbank offers a one percent annual interest rate on its Checking Account and a two percent annual interest rate on its Savings Account.
Minimum balance. The minimum deposit for the checking account is P1,000, while the savings account requires only P500.
ATM withdrawal limits. When using your Unionbank OFW Savings Account overseas, you can make withdrawals of up to P30,000 per day. This limit applies even if you use the account in another country (as well as from domestic ATMs). There is no limit to the number of withdrawals you can make from its regular savings account per day; however, you are only permitted five withdrawals per month.
Overdraft protection and charges. The overdraft interest rates for each type of transaction are as follows: Withdrawals made with a debit card are subject to a 3% fee; checks deposited into your account are subject to a 4% fee; check payments made by you are subject to a 5% fee; transfers from another bank's account via internet banking within the same BSP region or via other BSP-approved methods are subject to a 5% fee (5 percent)
Unionbank OFW Savings Account: Eligibility
An overseas Filipino worker must be able to demonstrate that they meet all of the requirements listed below in order to be eligible to open a savings account with Unionbank.
To be eligible to participate, you must either be a citizen of the Philippines or a person who has made the Philippines their permanent home.
A current Philippine passport or an Alien Registration Certificate are both acceptable forms of identification that must be presented in order to complete the registration process. Neither one of them can be out of date (ACR).
Applicants must be able to demonstrate that they are in possession of either a current Overseas Employment Certificate (OEC) or a Certificate of Employment in order to be considered qualified for the position (CEO).
Unionbank OFW Savings Account Opening: Requirements
You must be a Filipino Citizen.
You must have a valid ID.
You must present your Passport and Certificate of Employment for verification purposes.
Proof of Income is also required, which may be in the form of an original pay slip or bank statement from the last 3 months, whichever is applicable.
Proof of Address should be presented in the form of an original utility bill (electricity or water) that has been issued within 6 months prior to opening your account at UnionBank OFW Savings Account: (a) electricity bill; and/or (b) water bill; and/or (c) gas bill; and/or (d) cable TV subscription receipt with name and address clearly stated on it; or Tax Receipts with Name & Address Clearly Stated
Unionbank OFW Savings Account Opening Offline: Procedures
Fill out the application form completely to finish the application.
Please present all of the required documents.
Provide a valid ID
Include your name on all of the documents.
Pay the initial portion of the down payment.
Unionbank OFW Savings Account Opening Online: Procedures
You need to already have an account with Unionbank in order to open an OFW Savings Account. In the event that you do not already possess one, kindly proceed as follows:
Simply select the "Register" link that can be found in the upper right-hand corner of this page in order to set up an online banking profile with Unionbank. After you have done so, make sure that all of the required fields are filled out, and when you are done, click the "Register" button (make sure that your email address is valid as this is where we will send all important information about your account).
You can create an account on the website by going to the section of the site titled "My Profile" and clicking the link that says "Open an Account." This is only possible if you already have a profile on the site.
When you get to the part of the page that discusses Filipinos working abroad, scroll all the way to the bottom until you see a link that says "Open an OFW Savings Account," and then click on that link.
Following that, you are to proceed in the manner that is specified in the directions.
Important Note: Due to the stringent security measures that we have in place, once you have entered your personal information such as name and mobile number into our system using this application form, you will not be able to change those details in the future. This restriction applies to both the name and the mobile number.
Frequently Asked Questions
What is the minimum opening deposit for a Unionbank OFW Savings Account?
Before an individual can open a savings account that is specifically designed for overseas Filipino workers (OFW), the account must first receive an initial deposit of at least Php 500. You can make your initial deposit at any of the UnionBank branches located across the country, or you can do it through your online banking account. Either way, you have the option (with bill payment).
What is the minimum balance requirement for a Unionbank OFW Savings Account?
A savings account that is intended for overseas Filipino workers must always have a minimum balance of one thousand Philippine pesos (Php 1,000.00), which is required to be kept in the account at all times. This minimum balance must be maintained in the account at all times. At all times, compliance with this requirement is mandatory.
When conducting business with your online banking or mobile banking account, you have the option of using either your debit card or your credit card. However, there is a monthly fee of P50 that will be assessed against your ATM card for as long as it is registered in your name and is active. This fee will be assessed for as long as the card is in use.
What is the maximum balance requirement for a Unionbank OFW Savings Account?
The maximum amount of savings you are permitted to have in your account at any given time will be limited by the currency in which you conduct most of your daily financial transactions. The limit in question is known as the "aggregate savings limit." U$D—USD 15000; EU—EUR 2500; GBP 1500 and HKD—HKD 1000
Tips on Opening an Account Online:
1. Research about your Account Type
Before you open your first account at a financial institution, you ought to educate yourself on the plethora of banking choices that are at your disposal and become familiar with these choices. Have you given any thought to the possibility of opening a checking account as well as a savings account at a bank or other financial institution? It's possible that trying a little bit of everything would be a lot of fun for you! You should make it a point to inquire about the benefits and drawbacks associated with each of the other accounts that are available before making a final decision regarding which of the available accounts you will end up going with. You are obligated by the law to conduct an investigation into your current financial situation and collect the appropriate documentation.
2. Learn how to keep your account up to date.
There are particular deposit policies that have been implemented at some of the world's financial institutions. It is possible that you will not have immediate access to the funds while the deposit is being processed, which could take anywhere from a few hours to a few days. If this occurs, you will be notified as soon as the funds are available to you. This holdup could have been caused by a variety of different factors. You really should give some serious thought to conducting some additional research on this topic! A "minimum balance" requirement is yet another kind of restriction that a variety of different financial institutions require their customers to adhere to in order to maintain their accounts with those institutions. If the balance in your account falls below that threshold, you may be subject to a fine or have your ability to access your account through your debit card or an ATM restricted. If the balance in your account falls below that threshold, you may also be subject to both of these consequences. It is possible that you will be subject to both of these repercussions if the balance in your account drops below that threshold.
3. Inquire about the bank's fees
It is vitally important to keep the following considerations in mind to the greatest extent possible when opening a bank account. There are some financial institutions that incur costs that aren't immediately apparent but, over time, can balloon into significant amounts. You need to be aware of a number of different things, some of which include fees for maintaining a minimum balance, fees for maintaining a minimum usage or activity, fees for maintaining a minimum balance, fees for maintaining a minimum usage or activity, monthly or annual account fees, and fees for maintaining a minimum usage or activity. Among the other things, you need to be aware of ATM fees, checking fees, overdraft fees, fees for maintaining a minimum balance, fees for maintaining a minimum usage Be certain that you are aware of these charges so that you will not be taken aback when you receive your statement and discover that you have been charged for something that you did not anticipate.
4. Don't settle for the first bank you come across when opening an account.
When it's time to open your first bank account, you shouldn't feel compelled to choose the first bank that comes to mind; instead, you should shop around and find the bank that best suits your needs. There are many different banking options available to you. You should not be afraid to look around at the various financial institutions available to you in order to find the one that best meets your needs. It is strongly recommended that you investigate a number of different banks and other financial institutions.
You will be able to acquire information from each of the local banks if you go to a number of them in order to gather it. Investigate the bank or other financial institution that a member of your family, a close friend, or even a casual acquaintance of yours has been using for a significant amount of time, whether it be for business or personal transactions. If the financial institution discovers that you were referred to them by a customer who has been doing business with the company for a considerable amount of time, they will almost certainly offer you additional benefits if you choose to do business with them.
5. Look for digital platforms
Online banking is one of the technologies that has emerged as one of the most useful options available in this day and age. This is one of the technologies that has emerged as one of the most beneficial alternatives. The vast majority of financial institutions are expected to provide it, but there is still a chance that some will not.
Ascertain that obtaining information about this instrument as soon as possible is a top priority for you. The ability to electronically pay bills and transfer money between accounts are just two of the many useful services that come standard with online banking. When dealing with hectic schedules and days, having the option to handle one's banking online can be extremely beneficial. Even if you cannot visit the bank on a daily basis, you can still take control of your current financial situation and make it work for you.
6. Weigh the Benefits
Make it a top priority to inquire about and thoroughly investigate the benefits provided by a financial institution. Free checking and savings accounts are just one of the many benefits provided by an increasing number of banks and credit unions, which also include the elimination of fees associated with the use of automated teller machines and debit cards, the provision of free checks, and the elimination of paper bills entirely. Before deciding to do business with a specific financial institution, it is in your best interest to first learn about the services that organisation provides.
7. Take charge of your account
If you have no control over your bank account, you run the risk of finding yourself in one of the most frustrating financial situations you can imagine. Consider that one of the defining characteristics of young adulthood is the acceptance of increasing levels of responsibility. You will learn how to balance your chequebook if you put some effort into doing the math. Bring your cash register, as well as a current debit card (if you use one) and a current credit card (if you have one). Maintain complete control over the amount of money in your account and ensure that you are always aware of the amount of money in your account.
Video: How to Open an Account Through UnionBank Online
Did you know that Unionbank has been at the forefront of providing digital banking services to all of their customers, including OFWs and other Filipinos living outside the country, via their mobile banking platform and online account opening processes? If you didn't know, now you do. Watch this video to learn about the benefits of banking with Unionbank and how to open an account online if you're interested.
Final Thoughts
Unionbank is one of the best places in the Philippines to open a savings account for Filipinos working abroad or coming back home. Any bank in the country makes it easy to open an account, but before you choose one as your main financial institution, you should make sure to do all the research and homework you need to. When it comes to saving money, many prefer Unionbank. This is because you can check your overseas Filipino worker (OFW) savings account online 24 hours a day, while you can only check other savings accounts during normal banking hours.
Because you now know what a Unionbank OFW savings account is, what you need to do to open one, and how to do it both offline and online, we hope that this article has given you enough information to decide if this type of savings account is the best one for your needs and way of life. Keep in mind that your financial institution will always have more information about its own products. If you have any questions about opening a Unionbank OFW Savings Account or any other concerns about banking with them, don't be afraid to contact them.
UnionBank is a great choice for OFWs looking for a financial institution to bank with because it has great service and a wide range of banking options that are designed to meet the needs of OFWs. As long as you follow the steps in this guide, you shouldn't have any trouble opening the account you need to manage your money overseas. In fact, you shouldn't have any trouble at all.
READ NEXT: Manage Your Bank Accounts Effectively with 4 Tips
Contact Information
Unionbank Plaza
Address: G/F UnionBank Plaza Bldg, Meralco Avenue corner Onyx St, Brgy San Antonio, PASIG
Telephone: +632-7585-1019
Banking Hours: Monday to Friday (9:00 AM – 4:00 PM)
Website: https://www.unionbankph.com/
Google Maps Location: