With the recent threats in public safety taking over the news as well as part of the preparations for the foreseen surge in the entry of tourists in the country starting this year, the government is continuously looking at areas to improve on in terms of upholding public safety and order, especially in places such as trains and subway stations.
This time, the government will be incorporating one of the country's strongest suits – its technological advances into the area of public safety particularly in train stations, as this will definitely be among the most crowded places in the upcoming months towards the major events happening in the country.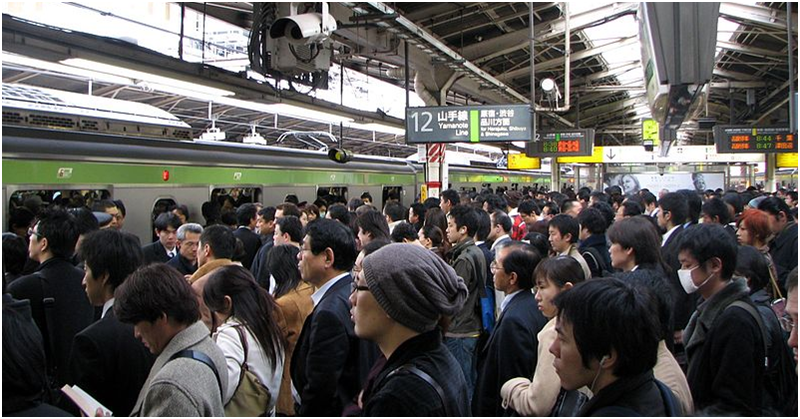 Body Scanning Experiment Soon to be Conducted in Tokyo Subway Station
The transport ministry is looking to conduct an experiment which aims to scan passenger's bodies at a Tokyo subway station starting next month as part of the government's efforts in strengthening security measures following a deadly attack inside a bullet train last year, as shared in a report by Japan TodayImage Credit: Wikimedia Commons
The experiment will be initially conducted at Tokyo Metro's Kasumigaseki Station, one of the busiest train stations in the country, using a body scanner set up at one or two of the ticket gates between March 4 and 7, to run for seven hours a day which include rush hours to inspect objects concealed under clothing as explained by the Land, Infrastructure, Transport and Tourism Ministry.
As per the ministry, the scanning process will not require passengers to stop or go through a luggage check.
Furthermore, those who do not wish to take part in the experiment can opt to use other ticket gates. The ministry shared that there are over 150,000 passengers that use the aforementioned station daily.
Through the experiment, the ministry will try to see if the scanner can detect fake knives and explosives without interrupting the flow of passengers inside the station.