A week ago, Japan's transport ministry has announced its plans of setting up a body scanner at the Tokyo Metro Kasumigaseki Station to see how effective the system is in identifying dangerous objects and potential bodily threats inside train stations where there are usually large crowd movement coming from various places.
In preparation for the surge of visitors and guests in the coming months due to the immigration movement and the upcoming international sporting events
in the country, the initiative can be considered a very timely and strategic component which can effectively serve the government's goals both in the immediate and long-term.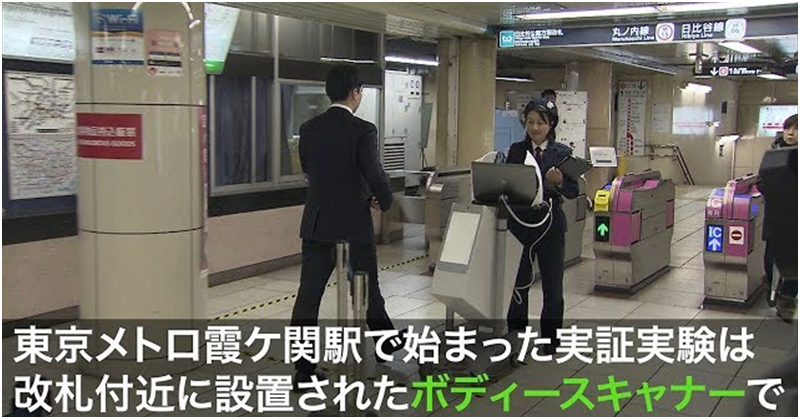 Body Scanner Technology Tested in Tokyo Subway Station
On Monday (March 4), Japan's Transport Ministry has set up a body scanner at the Tokyo Metro Kasumigaseki Station, an area where there are many government offices nearby, as shared in a report by NHK World.
The device is about 60 centimetres tall, and has been installed near a ticket gate inside the station. The device detects electromagnetic waves coming from a person's body and items, which reveal an image of objects through the device monitor.
The goal for the experiment is to check whether the scanner is capable of detecting mock explosives and other concealed items stuffed underneath the clothing of people who took part of the experiment.
The ministry explained, however, that the scanner cannot discern the exact nature of potential explosives, as this has to be physically verified by security experts in anticipation of a threat in public locations.
According to a senior ministry official, the test also aims to determine whether such systems can be introduced at rail transport points without interfering with the flow of riders entering the facilities.
Furthermore, the test comes as three passengers have been stabbed by an armed man on board a Shinkansen bullet train last June where one civilian died and two others were injured.