Shoppers, unite! This year's Black Friday Sale in Japan boasts more deals than ever before and is a great way to get your hands on some of the best tech products on the market—all at big discounts!
Although the concept of Black Friday is originally Western, there's no shortage of deals in Japan! You'll find plenty of great discounts on electronics, home appliances and more. But the best part about shopping at Japanese retailers? You get to enjoy the experience in a foreign country with all its culture and charm! Read on to learn more about this year's Black Friday Sale in Japan, including what to expect and how you can save big on your favorite tech products.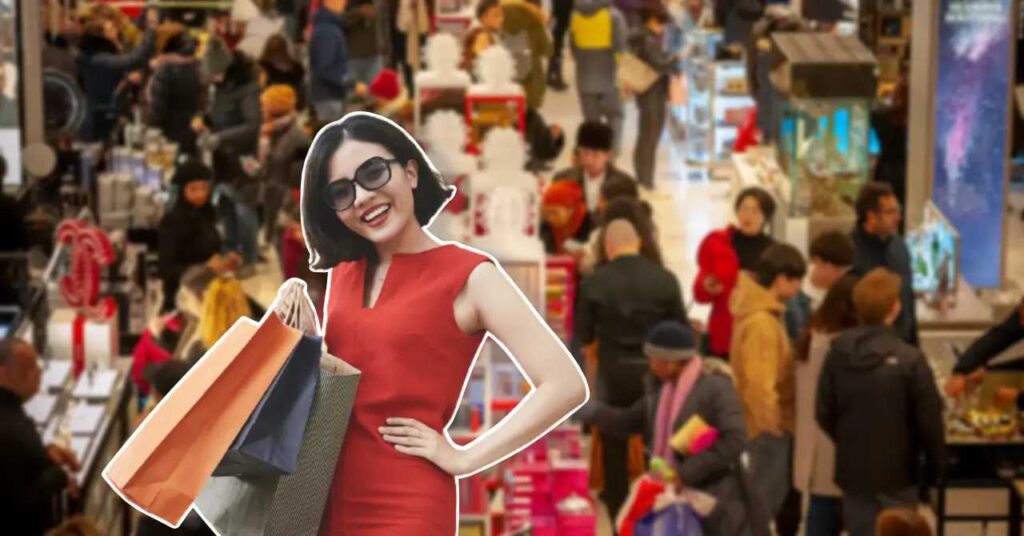 Since Thanksgiving is not widely celebrated in Japan, the Black Friday sales are longer than one day. There's also Cyber Monday, which is a huge shopping event that's popular in the country.
The Christmas season is almost here, and if you're in the market for the best gifts, then Black Friday is the perfect opportunity to get a steal. Although the US started its Black Friday sales earlier than Japan, the latter is now firmly on the bandwagon.
Online retailers such as Amazon Japan, Toys R Us, and Disney Store are holding sales for their customers. These sales allow shoppers to get a steal on the items on their Christmas wish lists.
If you're in the market for a new winter jacket, a new camera, or a houseful appliance, then the Black Friday sales are the perfect opportunity to get a steal. Aside from practical gifts, these sales also offer great bargains on various electronics.
Black Friday in Japan
Black Friday is the name given to the day following Thanksgiving. It's a time when retailers open their doors early and offer steep discounts. In the US, it traditionally signals the start of the Christmas shopping season.
Although Japan doesn't celebrate Thanksgiving, Japanese retailers still go all out with Black Friday sales. These sales feature incredible bargains on various products and services.
In 2014, Toys "R" Us Japan was the first retailer to introduce Black Friday deals. Aeon, a major Japanese retailer, also started marketing Black Friday deals in-store and on TV in 2016. According to the company's ads, the tradition originated in the US.
In 2021, Japanese news outlets still talked about Black Friday, even though it has gained popularity in the country. Although the sales don't coincide with the end-of-year shopping habits of Japanese consumers, some sales draw a lot of people.
According to Tomohiro Osaki, a reporter for Japan Times, about 75% of Japanese consumers are aware of the Black Friday sales. This is an increase from the previous year, when only 30% of the respondents were aware of the event. Only about 15% of the respondents intend to take advantage of the deals.
Economist Yutaro Suzuki of the Daiwa Institute of Research noted that although the Black Friday sales have gained popularity in Japan, the country's consumers are still not as willing to spend as they were in the past. He said the bonuses due in November might keep people from making purchases.
Where to go during the Black Friday Sale
In Japan, Black Friday is a time for people to shop for various products at incredibly low prices. Most people go to online retailers, stores, and physical shops to find the best deals. I'm sure that even great brands will give their shoppers special offers.
In Japan, Black Friday is a tradition that lasts for the entire month of November. Also, during this month, retailers in the country hold Cyber Monday sales, which are usually very good bargains. These stores offer a wide range of products and services, so whether you want to buy something for yourself or get some gifts, these deals will be very helpful.
1. Amazon Japan
The Amazon Black Friday sale begins on Thanksgiving Day and runs through the following days. There are tons of great deals on various products, such as home appliances and gadgets. You can check out the deals on their website or through their app.
2. Rakuten
Extending the Black Friday sale to Cyber Monday is a great way to get the best deals on high-quality electronics. Through the sale of electronics from various brands, you can find great prices on gifts for your loved ones and friends.
3. Disney Store
The Disney Store has a wide selection of toys, memorabilia, and products. From princes and heroes to villains, the store has something for everyone. During the Black Friday sale, there are great bargains on all kinds of Disney gifts for everyone. There's no age limit when it comes to buying Disney merchandise.
Some of the stores that jump on the Black Friday Sale bandwagon include Uniqlo, New Balance, Nojima, and X Price.
4. Sugoi Mart by Japan Crate
Established by Japan Crate, Sugoi Mart is an online store that carries Japanese products that guarantee authenticity. This store is your gateway to Tokyo. Throughout the year, it offers great deals and discounts. To celebrate the Black Friday sale, the company has introduced a limited-time gift bag that features various items such as candies, plushes, and noodles.
List of the Best Black Friday Deals in Japan this 2022
Sports Depo/Alpen
Sportswear and running shoes are on sale until November 23, with discounts of up to 60 percent on sportswear and up to 50 percent on running shoes. You can get the deals online or in any Sports Depo or Alpen store.
Toys "R" Us
Toys "R" Us is offering discounts of up to 50 percent on toys through November 24. The sale is available online and in stores.
Nojima
From now until November 25, you can save big on electronics and appliances such as TVs, laptops, vacuum cleaners, refrigerators and more.
Nintendo e-Shop
Nintendo e-Shop is offering up to 50 percent discounts on the Monster Hunter series for Nintendo Switch until November 24.
Steam Store
Take advantage of discounts up to 84 percent on PC games until November 30, including 'Devil May Cry 5', 'Dragon's Dogma' and more.
Mobile Games
Save 81 percent on Monster Hunter Stories (iOS/Android) from now until November 24.
Takashimaya Online Store
Get a head start on your holiday shopping by checking out the Takashimaya Online Store. It offers discounts on over 1,500 products, including clothing, jewellery, golfing equipment and more! You can even get discounts on hotel stays and restaurant visits.
Picard
12 of Picard's signature food items are on sale for 50% off from November 23 to November 27. The deals can be found online and at all Picard stores.
Bic Camera
From November 24 to December 31, you'll get discounts on cosmetics, supplements and proteins, contact lenses and beanbags.
Fat Burger
Fat Burger, on the seventh floor of the shopping mall Magnet by Shibuya 109, offers a 50 percent discount on its regular burger menu from November 25 until November 27. This includes the original, double and triple 'Fatburgers' as well as its selection of cheeseburgers.
Amazon Japan
Now through December 1, Amazon Japan is offering deep discounts on a wide range of items, including home appliances and PCs, monitors and smart watches, clothes and sports items.
Aeon
Aeon will be offering discounts on about 1,400 items online and in its stores from now until November 27. The deals include TVs, bicycles, washing machines, furniture, air purifiers and more.
Lalaport
The Lalaport discount event is on until November 27. You can get huge discounts of up to 80 percent at one of the Lalaport shopping malls, as well as Lazona Kawasaki Plaza and DiverCity Tokyo Plaza. There are plenty of fashionable brands, including Heather, Pageboy and Lowrys Farm, interior shop Franc Franc, organic cosmetic shop Cosme Kitchen, Belgian chocolate maker Godiva and many more.
GAP
GAP is offering discounts of up to 50 percent on men's, women's and kids' clothing at all GAP stores and online through November 28.
Expedia
Make your next vacation an unforgettable one with Expedia's Japan Travel Sale. Enjoy discounts of more than 30 percent on hotel stays in Japan and abroad. Bookings can be made for overnight stays until June 30, 2023.
Disney Store
You can save up to 50 percent on a great range of Disney character merchandise with this special offer. Plus, it's available online and in stores.
NAMCO
Namco is offering one free game per day at its game centres from November 18 to December 15. Namco app (iOS/Android) users can take advantage of this offer from November 25 to December 1. They will be able to play crane games from November 18 to 24, Fishing Star from November 25 to December 1, Mario Kart from December 2 to 8 and drumming game Taiko no Tatsujin from December 9 to 15.
Wondertable
Wondertable is offering discounts of up to 20 percent on its online meals from November 25 until December 2. Items include Lawry's The Prime Rib's prime rib set, Obica Mozzarella Bar's traditional lasagna, Terres de Truffes Tokyo's black truffle and parmigiano cream pasta and Pinsa de Roma's fig and gorgonzola pizza.
Top Black Friday Shopping Tips for 2022
If you're planning on shopping for Black Friday or Thanksgiving, make sure that you're aware of the warning signs. Many of the deals that are advertised as great bargains are actually not as good as they seem.
That being said, here are some Black Friday shopping tips to help you get the best deals:
1. Watch out for low minimum spend requirements and coupons.
Many retailers offer their best deals on Black Friday if you spend a certain amount of money or use a coupon code (sometimes both). If there is no minimum spend requirement, then take advantage of this by making multiple purchases throughout the day.
2. Watch out for limited-time offers and deals that expire in a few hours.
Retailers will often offer their best deals on Black Friday for only a few hours or until supplies run out, so if you see something you like, don't hesitate to buy it right away.
Many retailers will announce their Black Friday deals in advance, so if you see something that catches your eye, then bookmark it or save it somewhere so that you can check back later during the day.
4. Check out price-matching websites like PriceGrabber to find even more discounts.
Many retailers will offer price-matching guarantees during the week of Black Friday, so if you find a product somewhere else for less, then you can get it for the lower price at that retailer's store.
5. Use loyalty programs.
Through store loyalty programs, members can get early access to sales and coupons, and they can earn rewards for their purchases. Black Friday shopping alerts can be sent to members by signing up for them. In some cases, you can also check whether the products you want are available in stock or if they're eligible to buy online.
6. Create a budget—and stick to it.
The concept of Black Friday is simple: It's a sales event that aims to get you into a store and purchase something that you didn't want to buy. In order to do this, retailers create doorbuster bargains that are only available in limited quantities. Before you start shopping, it's important that you have a clear understanding of how much you want to spend. Also, avoid impulse buying.
Due to the rise of online shopping, more people are relying on credit cards to pay for their purchases. One benefit of this is that they can double the manufacturer's warranty. However, be careful when it comes to the interest-free promotional offers that are offered by stores credit cards. These are fine if you pay off the balance before the deal ends, but if you don't pay off the full amount, you'll end up paying interest on the purchase.
7. Check all store policies in advance.
It's always a good idea to check the price-match and return policies of a store. According to analysts, more retailers are expected to implement price-match policies this year. Most of the major stores have these policies, and they've been expanding them yearly.
Some stores will suspend their price-match policies on certain products during the Black Friday weekend. Be sure to read the terms and conditions of their exchange and return policies. Also, make sure that they won't charge a fee for any item that you return.
Frequently Asked Questions
1. What is Black Friday?
The shopping event known as Black Friday occurs in the US and is usually a time for retailers to sell items at deep discounts. It's followed by Thanksgiving Day.
2. When did Black Friday begin in Japan?
Black Friday began in Japan in 2011 and is similar to the US version. It's an event where stores offer deep discounts on certain items for a limited time.
3. What are some of the biggest retailers in Japan?
There are many, but one of the biggest is Uniqlo. They have stores in both the US and Japan. Another big retailer is Amazon, which has stores in the US and Japan.
4. How do the Japanese celebrate Black Friday?
The Japanese celebrate Black Friday with similar traditions as in the US. One of the biggest differences is that it's celebrated for only one day, unlike Thanksgiving which lasts for several days. The following weekend is also a big shopping weekend for the Japanese.
5. What do people in Japan typically spend on during Black Friday?
The Japanese spend the same types of items as the US. They typically spend money on electronics, clothes and toys. If you're looking to shop on Black Friday in Japan, here are some great stores: Uniqlo – Uniqlo is one of the most popular clothing stores in Japan. They have stores all over the country, including Tokyo's Shibuya Station.
6. When is Black Friday in Japan?
In Japan, Black Friday is celebrated every last Friday of Novembr. This year, it will be on November 25th.
7. How long does Black Friday last in Japan?
It lasts for one day only and does not continue into Thanksgiving weekend like in the US.
8. What are some of the biggest deals in Japan?
The most popular deals are on electronics like TVs, computers and video games. Japan is home to a lot of electronics stores and they typically have the best deals on this type of product.
Final Thoughts
Black Friday is a day that many people look forward to. This is the time when you can find great deals on all kinds of items that you need for the upcoming Christmas season. It's also a great time to pick up some gifts for your loved ones or yourself. If you have never celebrated Black Friday before, we hope this guide has given you some insight into how it works and how it's celebrated in Japan.
If you've got any questions about what to expect during this event, feel free to drop us a comment below.
READ NEXT: How Is Christmas Celebrated in Japan?