There are plenty of tourist spots in Japan that you should definitely see when you come to this country. Aside from these famous attractions, you will also find that Japan is a haven for shoppers; you can buy the latest in fashion, electronics, games, toys, cosmetics, and many other various items.
In this article, we will focus on where you can buy gold jewelry in Japan. Major cities like Tokyo and Osaka have shopping districts that include jewelry stores. Meanwhile, across the country, there are numerous malls, boutiques, and retail stores offering a wide range of gold, diamonds, pearls, and gemstone jewelry. Keep on reading to learn all about them!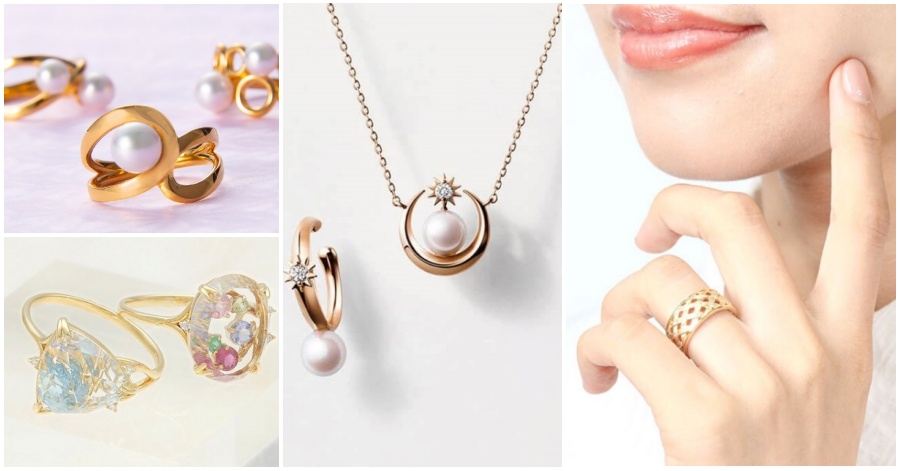 Best Places to Buy Gold in Japan
Whether you're looking for a new fashion accessory or a special gift for someone, you can't go wrong with jewelry. Here are some of the best places in Japan where you can buy gold, diamonds, pearls, and other precious accessories.
1. Okachimachi District
If you're in Tokyo, one of the very first places that you should go to is Okachimachi District. This is a shopping district that houses more than 150 jewelry shops… all in one place! Here, you can choose from extensive collections of gold, diamonds, gems, and other precious jewelry.
Okachimachi District is situated between Akihabara and Ueno. Other than purchasing items, you can also come here to have your broken jewelry fixed or remodeled. In addition, you can also sell your items as some vendors are willing to buy old jewelry as well.
2. Candid Japan
Established in 1996 by Yogesh Kasliwal, Candid Japan is a gold, diamond, and gemstone jewelry manufacturer and wholesaler based in Tokyo. The company creates fashion rings, bangles, bracelets, necklaces, pendants, earrings, and more.
Candid Japan has two offices: one in Tokyo, and another in Kofu, Yamanashi. For more information about the company and its products, just visit its official website.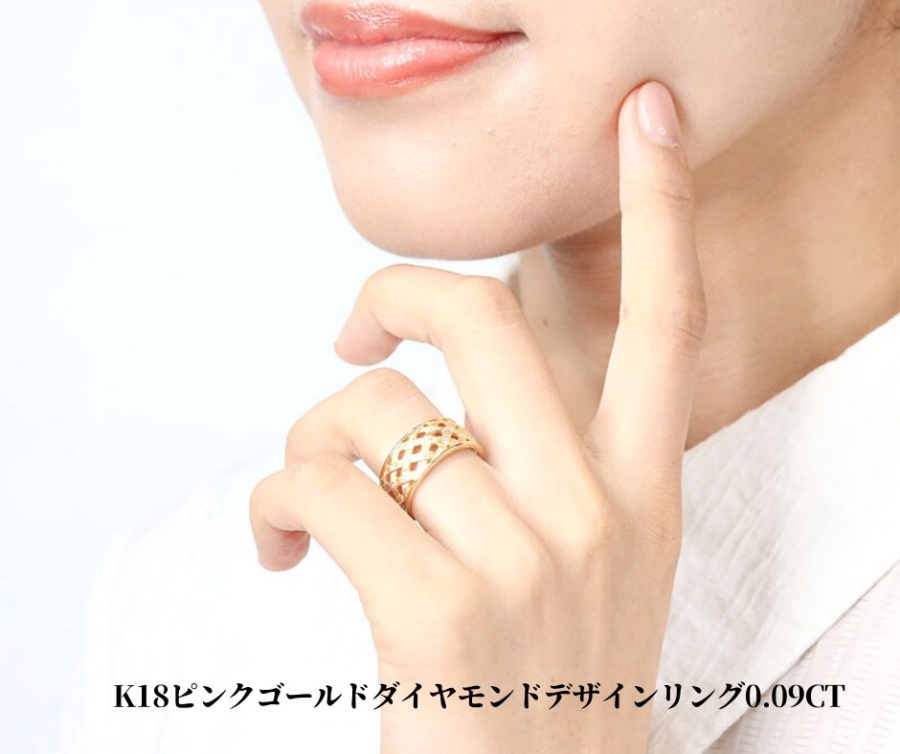 3. Ginza Tanaka
Ginza Tanaka was founded way back, in 1892! Indeed, this company has been in the industry for about 130 years, creating precious jewelry, pearls, ground metal coins, artistic ornaments, and more. Its collection includes necklaces, rings, coin bars, etc.
The company has several stores in Japan, namely: Ginza Main Store and Yokohama Motomachi Store in Kanto; Sendai Store in Tohoku; Nagoya Store in Tokai; Shinsaibashi Store in Kansai; and a store at Fukuoka Nishitetsu Grand Hotel in Kyushu. For more details about the company and its products, you can visit the official website of Ginza Tanaka.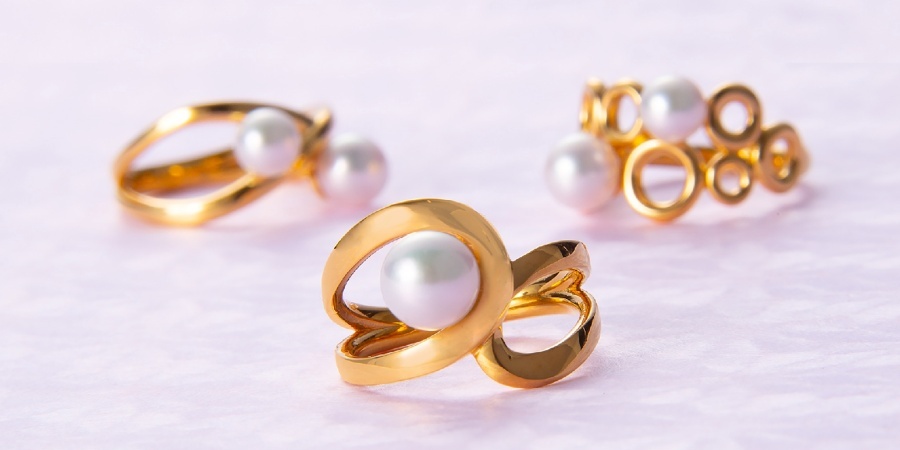 4. Gold House Japan
Gold House Japan is known for offering quality products at affordable prices. Here, you can purchase gold and diamond jewelry in the form of rings, earrings, necklaces, bracelets, anklets, pendants, and more.
Interestingly, Gold House also offers used or second-hand products. Even if these are second hand, the company makes sure that each item is given a "new finish," so that you can get a good deal. Awesome!
Gold House locations include the following stores: Kawaguchiko Main Store, MEGA Don Quijote UNY Ishiwa Store, Laza Walk Kai Futaba Store, and Yokohama Store. Check out the company's official website for more information.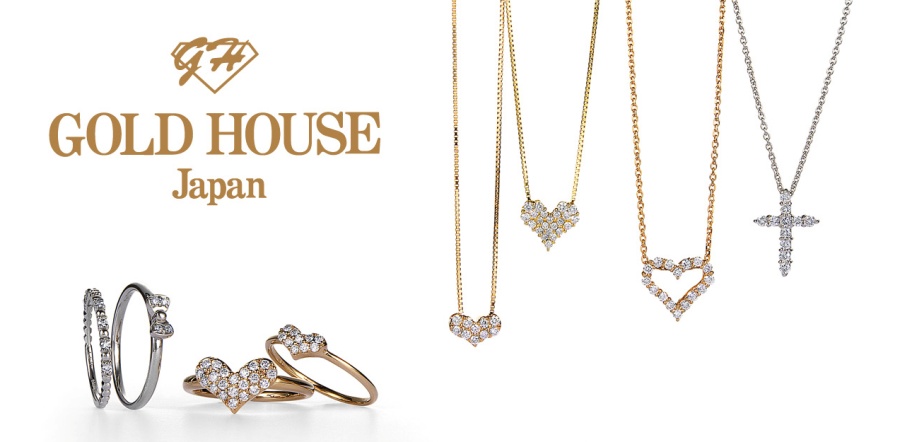 5. Japan Gold
Japan Gold was established in 1981 in Shintencho, Fukuoka. It is engaged in the manufacturing, wholesale, and retail of jewelry and gold coins. The store offers beautiful accessories for all occasions: weddings, birthdays, anniversaries, graduation, etc.
Furthermore, the store also provides after-sales services like jewelry cleaning, repair, and remodeling. You can learn more about Japan Gold by visiting its official website.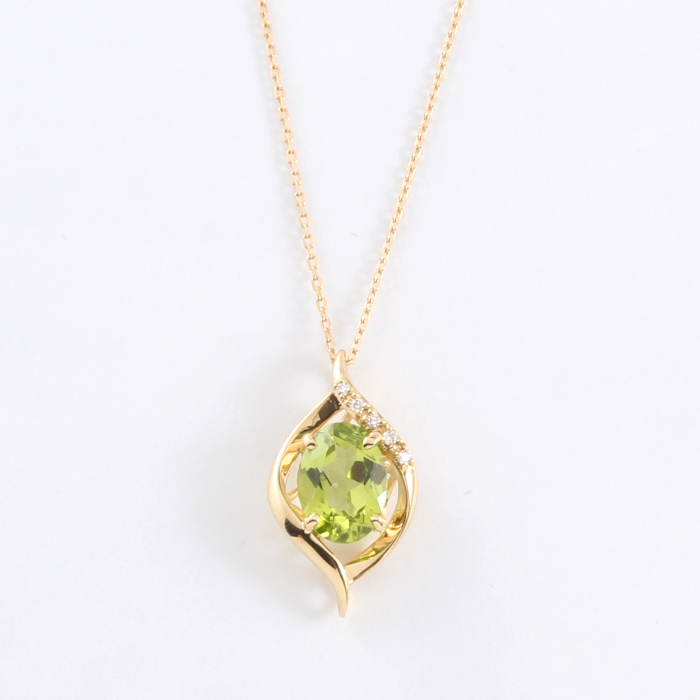 6. L & Co. Japan
L & Co. Japan was established in 1937 and is based in Yamanashi, a region known for producing beautiful jewelry. In September 2019, the company opened its flagship store at Eslite Spectrum Nihonbashi Mall in Tokyo. In addition, it provides guided tours to its factory in Kofu City, Yamanashi.
L & Co. Japan is particularly known for its amazing collections of Samurai Rings and Akoya Pearls. At the store, you can have your jewelry customized, or pick up orders that you made through the online store. For more information, simply visit the official website of L & Co. Japan.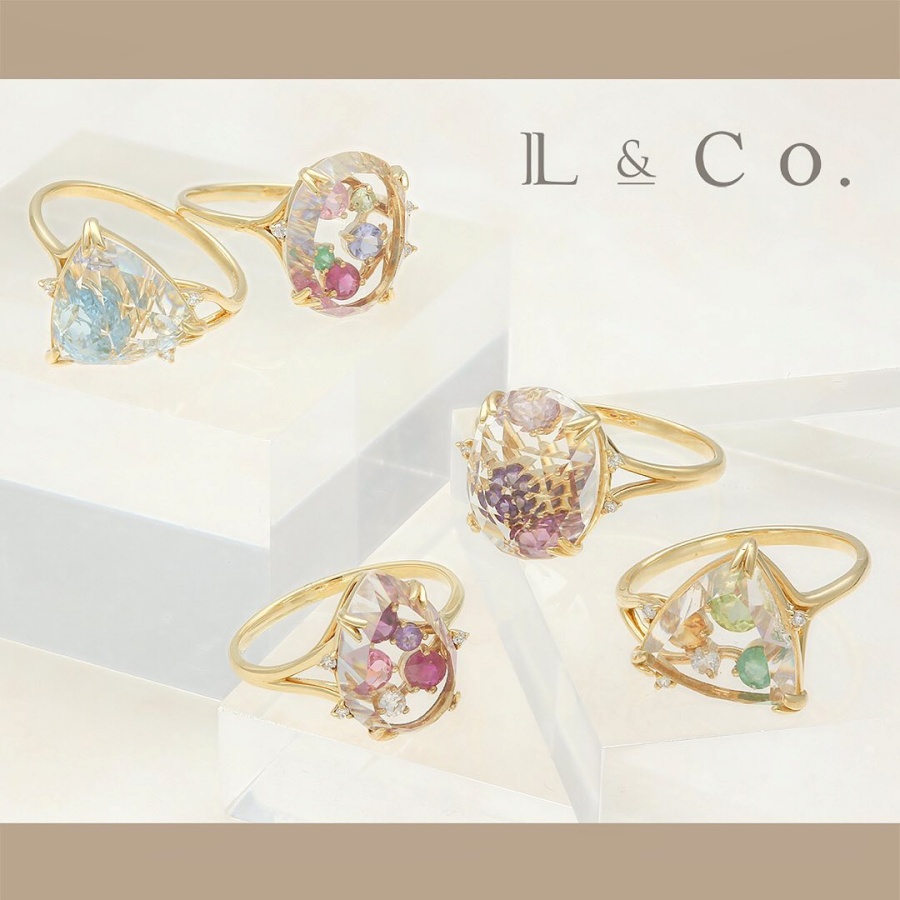 7. Mikimoto
Mikimoto needs no introduction; it is one of the most popular brands of pearls in the world. The brand's origins goes way back, to 1893 — when its founder, Kokichi Mikimoto — succeeded in creating the world's first cultured pearl.
Today, Mikimoto pearls are designed into beautiful jewelry pieces, embellished in gold, silver, and other precious metals. Aside from Japan, the company has stores worldwide, including Singapore, United States, United Kingdom, France, and many more.
For the latest updates and details about the company, just head to the official website of Mikimoto.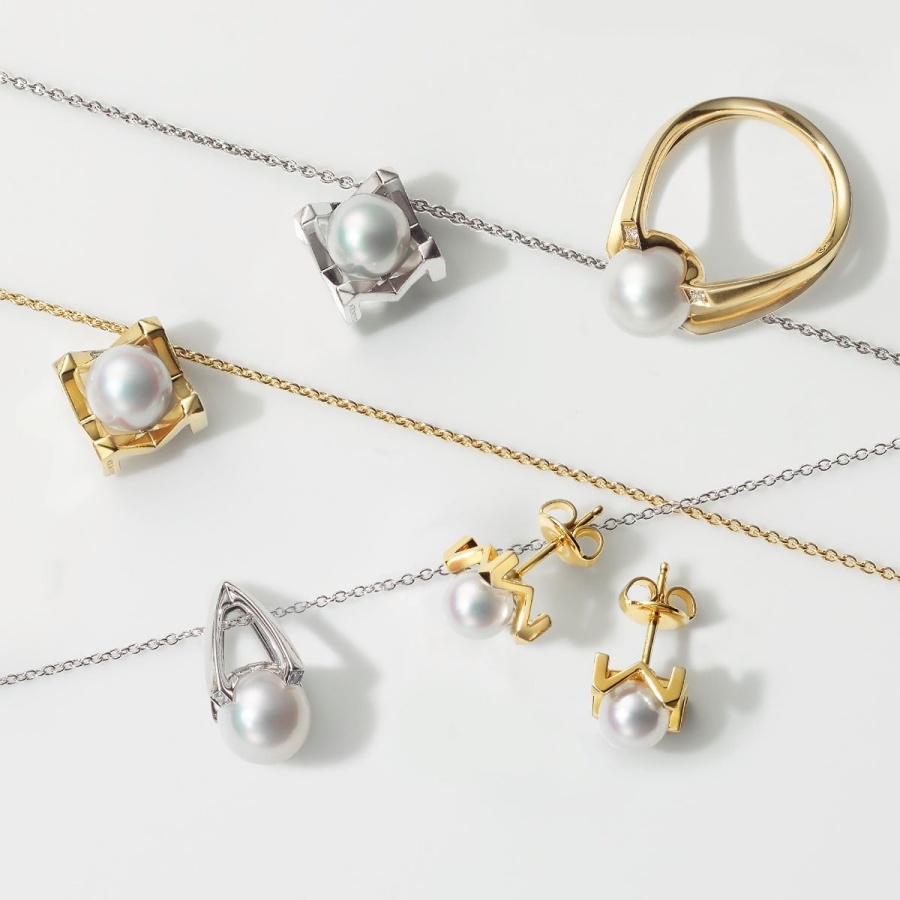 8. Star Jewelry
Star Jewelry was founded in 1946, creating jewelry mainly for foreign customers. In 1969, the company opened its first branch at Tamagawa Takashimaya SC Main Building. In later years, it opened stores in Yokohama, Tokyo, Osaka, and many other places across Japan.
In 2021, Star Jewelry celebrated its 75th anniversary. Today, it has more than 50 stores located all over the country, including: Yokohama, Tokyo, Kanagawa, Chiba, Saitama, Takasaki, Sendai, Sapporo, Nagoya, Kanazawa, Kyoto, Osaka, Kobe, Okayama, Hiroshima, Matsuyama, Fukuoka, and Kumamoto.
Check out the official website of Star Jewelry to learn more about this company and everything that it has to offer.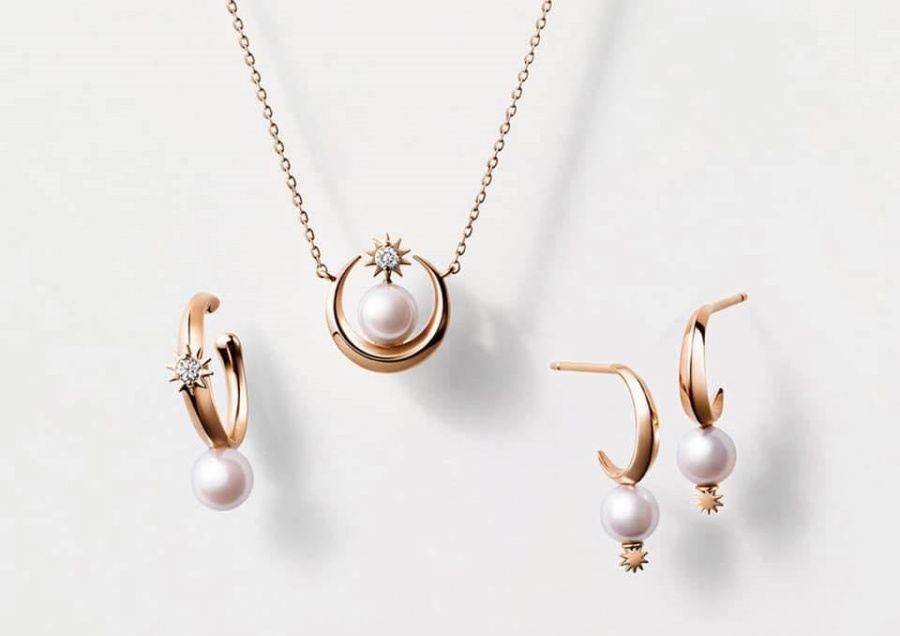 Video – Buying Gold at Okachimachi
As mentioned earlier, one of the best places to buy gold in Japan is at Okachimachi District. In the following video, a Pinoy based in Japan explores Jewelry Town Okachimachi, a.k.a. "JTO." The video is shared via the YouTube channel, "SimplyMondyPachuchay." Let's take a look!
As you can see, there is no shortage of stores where you can buy gold jewelry, diamond jewelry, pearls, and other precious stones in Japan. Whether you are working here or you've come for a quick visit, you are likely to find beautiful jewelry that's perfect for you and your loved ones!
After shopping, you're probably hungry, right? Well, after a long day at the malls and shopping districts, you should treat yourself to some authentic Japanese food. Here's a list of Japanese dishes that you absolutely shouldn't miss for the world!