Whether you think of an episode from a crime TV series, or a spine-chilling scene in a thriller movie, there's no denying that vicious crimes also happen in real life, even in places where crime rates have reportedly been at its lowest in years such as Japan.
And while these stories bring shock to the public, the only thing we can do about such incidences is to be careful at all times and strive to live with a clean name, hoping that authorities bring justice to those involved.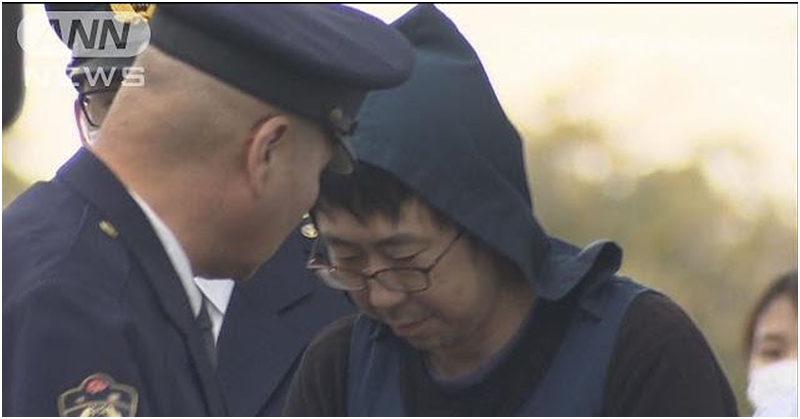 Man Accused of Stabbing Father-in-Law Flees Crime Scene, Hands Cab Driver Blood-Stained Bill
A 44-year old man was charged for fatally stabbing his father-in-law at the victim's residence in Kisarazu City over the weekend. The accused had fled the scene of the crime on board a taxi cab, as shared in a report by TV Asahi.
As per police investigation, Shoichi Ishikawa assaulted his father-in-law, Norihisa Ishikawa, a 71-year-old member of the Kisarazu City assembly, with a knife at the entrance of the 12th floor apartment of the latter on the evening of March 9.
After the victim's wife alerted emergency services on the incident, Norihisa, who sustained multiple stab wounds to his abdomen and back, was later on confirmed to have died at the hospital.
In the latest investigation report, the police have found out that Shoichi had boarded a taxi in front of a convenience store, about 1 km away from the residence a few hours after committing the crime. Shoichi asked the cab driver to head to the Shinjuku Ward in Tokyo, a drive which took approximately an hour.
The accused told the driver that he came from work, and that he had to get back to Okayama as fast as he can. Upon exiting the cab at a bus station in Shinjuku, Shoichi handed the drive a blood-stained 10,000-yen note, the police explained.
The following day, the police were able to track Shoichi's whereabouts and arrested him for charges of murder. At the time, the police have found a knife and an unspecified blunt weapon on the accused.
Shoichi partially denied the police's accusations, but was sent to prosecutors on Monday (March 11). The police are still looking at various angles for a possible motive to the heinous crime.