Japan will begin accepting applications for so-called vaccine passports for those who have been fully immunized against COVID-19 to travel internationally on July 26, according to the top government spokesperson on Sunday.
In response to a request from business circles, the government will also investigate using such credentials for domestic economic activity, said Chief Cabinet Secretary Katsunobu Kato on an NHK TV program.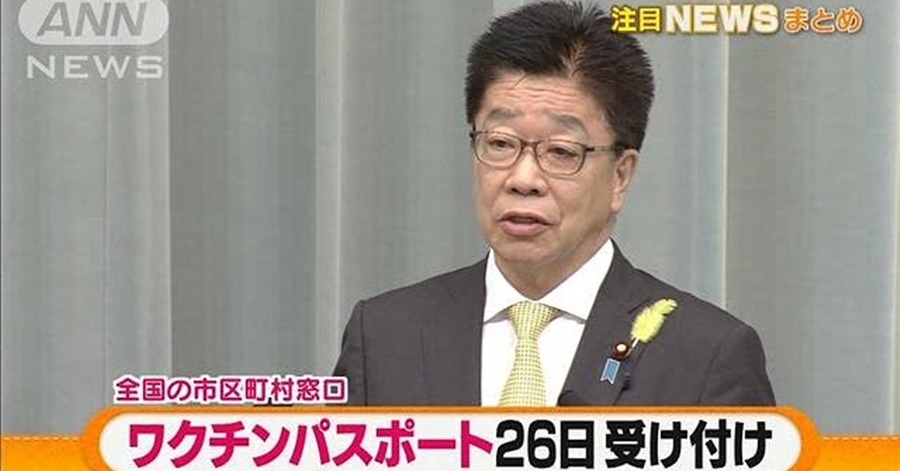 Vaccine Passports Soon to be Available in Japan
But "we should never allow people to be discriminated against or forced unfairly according to whether they have been vaccinated or not," he said during the TV program, Japan Today reported.
The vaccination certificates will be official records provided by towns demonstrating that a person has been properly vaccinated against COVID-19, and will include information such as name, passport number, and date of immunization.
Last month, Kato stated that the credentials would be issued by the end of July, initially in paper form. Later on, a digital format will be considered.
The Japan Business Federation, also known as Keidanren, has proposed using the certificates to raise event attendance caps and for restaurant discounts in Japan.
Vaccination certificates are also being introduced by the European Union and the Association of Southeast Asian Nations for foreign visitors from its member countries.
According to government sources, Japan is attempting to have its vaccination passports approved by over ten countries, including Italy, France, and Greece. It is hoped that the countries will exempt holders from quarantine or shorten quarantine terms.
READ NEXT: Tokyo Placed in 4th State of Emergency As the Much-Anticipated Tokyo Games Approaches