The Tokyo government has adopted stricter measures to fight the coronavirus on Monday (April 13) as it struggles to curb the rapid spread of a more contagious variant ahead of the Olympics in a country where less than 1 per cent of people have been vaccinated.
READ NEXT: This is how Tokyo is Coping with COVID-19 100 Days Before the Olympics
Meanwhile, Japan has commenced its vaccination drive with medical workers and expanded Monday to older residents, with the first shots being given in about 120 selected places all over the country.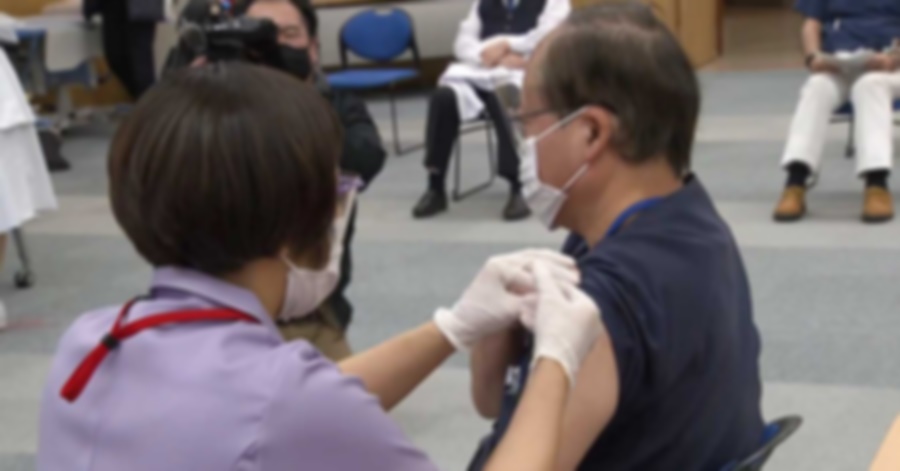 Tougher Virus Measures Adopted by Gov't, as Vaccination of the Elderly Commences
As per the announcement, the tougher Covid-19 rules, just three weeks after a state of emergency ended in the capital, allowing Tokyo's governor to mandate shorter opening hours for bars and restaurants, punish violators and compensate those who comply. The measures remain through May 11, NHK World reported.
Meanwhile, the same status was also raised for Kyoto in western Japan and the southern island prefecture of Okinawa, where cases have surged in recent weeks. The near-emergency status there is to continue through May 5, the end of Japan's "Golden Week" holidays, to discourage traveling.
For her part, Tokyo Gov. Yuriko Koike has asked residents to avoid nonessential trips and practice social distancing. She also asked bars and restaurants in many areas of the prefecture to close at 8 p.m.
And as vaccinations are being rolled out for the elderly, the Tokyo governor urged residents to buckle up and be cautious while vaccinations are in an early stage.
"We are still unarmed as we fight against the resurgence of the infections," Koike said. "Please follow the guidelines."
In line with this, health officials also will patrol bars and restaurants to ensure safety measures are observed, and testing will be increased at elderly care facilities.
READ ALSO: Soon, Japan to Roll Out Digital Vaccine Passports