One of the few things that people need to get over about living in Japan is how frequent the country gets shaken by earthquakes, to the extent that it has already become a regular part of life. This, and the fact that the country is exposed to a significant number of typhoons each year, since it is located along the Pacific, where powerful typhoons and storms come from.
However, do not be misled that the government takes these things lightly, as Japan has one of the most technologically advanced systems and facilities in the world to adapt to these unexpected occurrences.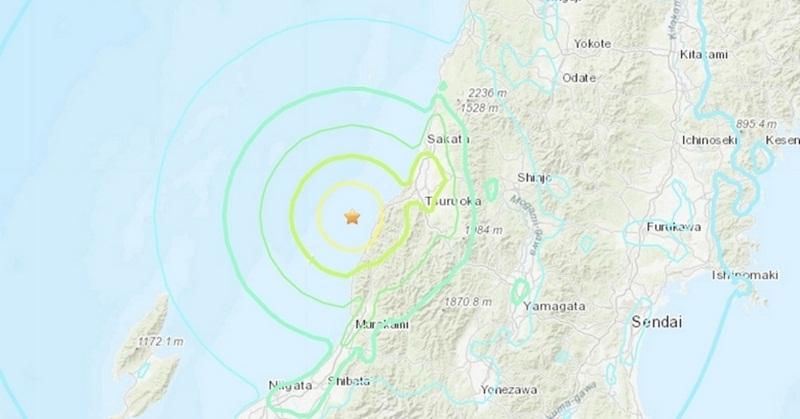 Gov't Recalls Tsunami Warning After 6.4 Magnitude Quake Subsides
On Tuesday (June 18), Japan issued a tsunami warning following a strong magnitude 6.4 earthquake that hit the northwestern part of the country, as shared in a report by NHK.
The warning was meant to prepare residents for a possible wave of one metre (three feet) to hit the coast of the Sea of Japan, north of Tokyo, according to Japan's meteorological agency.
A few hours later though, the warning was lifted with no reports of major damage or injuries. The predicted wave of one metre did not take place, as only small ripples of 10 centimetres were recorded.
Meanwhile, the earthquake that hit the country registered six on the Japanese scale, which goes up to a maximum of seven and was even felt in the capital, which is more than 300 kilometres (185 miles) away.
According to Prime Minister Shinzo Abe, the government would remain "on maximum alert" to prepare for possible rescue operations in the region.
However, as per a report by the disaster management office of Niigata prefecture, where the epicentre of the quake was recorded, there is still no precise picture of the impact, as information is still being collected. But so far there have been no reports of injuries or casualties.
The earthquake struck at a late hour in mainly thinly populated areas, so it was not easy to evaluate the damage immediately.
In response to this eventuality, bullet train services were immediately stopped in the region as a precautionary measure, as thousands of households were left without power following the incident.
At this point, officials warned the residents in the region to stay vigilant as there is still the possibility of a sizable earthquake to occur again.
Meanwhile, the government also cautioned the locals to prepare as bad weather was forecast in the region, which could potentially trigger landslides.