The 2020 Summer Olympic Games to be hosted in Tokyo is catching much attention, along with the growing number of tourists in the country because the commotion over ticket sales for the event is already drawing national attention, with a law even set up to ban scalping of tickets among residents and tourists.
Furthermore, city-wide preparations for the event are also progressing smoothly, with construction of most event venues nearing full completion, ready to accommodate hundreds and thousands of guests expected to visit the country.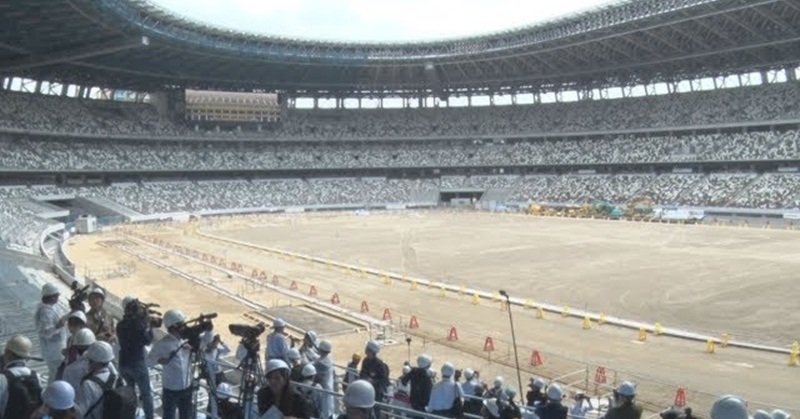 Tokyo Showcases 'Wooden' Stadium to Cope with Summer Heat for 2020 Games
In line with this, the Tokyo Olympic Organizing Committee announced that the city's new Olympic stadium is already entering the final phase of construction, as shared in a report by Nikkei.
The new stadium is unique because of its nature-inspired design and advanced environmental features.
Of note, a roof made of wood and steel beams stretches over the seats of the New National Stadium, the main event stage where the opening and closing ceremonies for the 2020 Summer Olympic Games will take place. Sand remained spread over the field itself, but turf is expected to be laid this month for the track-and-field grounds which are set to be finished in August or September this year.
With less than a year to go, the main event venue is said to be 90% complete according to the Japan Sport Council, with construction scheduled to finish at the end of November before an official unveiling on December 21. Work is currently focused on external areas like pedestrian walkways, where decorative trees are being planted in the area.
The three-tier stands will offer up to 60,000 seats, of which 45,000 are already in place. The seats are painted with nature-evoking greens, browns and other shades, distributed at random. The lowest level will offer an up-close view of the athletes, while the stadium's north and south inner walls feature large, high-definition screens to show the action as it is happening on the ground.
Furthermore, the facility is designed to let in wind from the outside, and has 185 large spot coolers for good measure. These fans are pointed to blow from the stands down toward the field to help keep heat from building up inside. Cool-mist emitters are also set up at eight locations throughout the stadium to address the environmental challenges that may take place in the country during the hot summer season.
And finally, in the case of an unexpected disaster or calamity, the concourse space on the stadium's second and third floors can be used as shelters. The seating area has many exit routes, and spectators will reportedly be able to get outside the stadium within 15 minutes from any seat.