Much to the anticipation of many workers from various parts of the world, Japan has officially opened its doors to accommodate foreign talents through a new visa status to help them find work, and at the same time live in Japan.
However, as with any new venture worth trying, there will always be challenges that will serve as speed bumps that would provide opportunities for learning for both parties, but in this case, more especially for the government.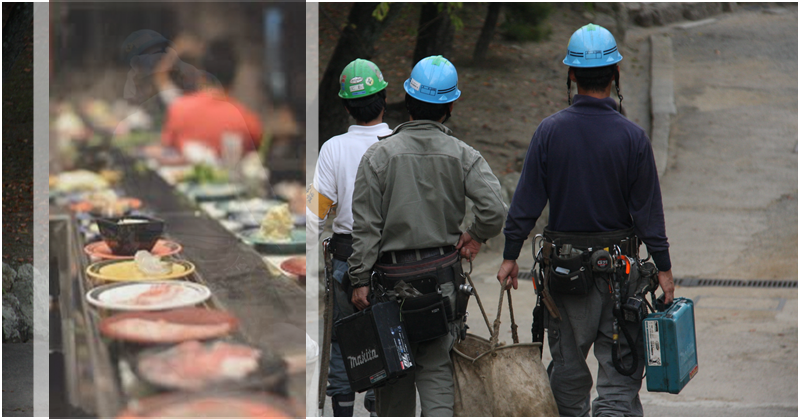 Initial Launch of Skills Tests for Foreign Workers in Japan Off to a Rough Start
At the start of this month, Japan has begun to relax work visa requirements in the food service industry to deal with a chronic labour crunch, as shared in a report by Nikkei.
However, the number of workers who can participate in the first set of qualification exams will be limited because the industry bodies responsible for designing the tests did not have enough time to prepare for this event.
The revised immigration control and refugee recognition act took effect last April 1 (Monday). The highly anticipated act introduces a new visa category which allows foreign workers employed in 14 types of industries, which include nursing care, restaurants, and construction, to stay in the country for up to five years.
The agriculture ministry, in coordination with a trade group, the Japan Foodservice Association, or JF, has designed a skills test to qualify prospective restaurant workers who are fit for the job. However, given the limited time to prepare, the first test which is scheduled this month, will only take on 338 examinees, a far cry from the tens and thousands of foreign talents the industry is expected to hire in the next few years.
There will be two more skills tests to be rolled out, one for hotel workers and the other for those seeking jobs in nursing care, this month as well.
The Organization for Technical Skill Assessment of Foreign Workers in Food Industry, which conducts the exam, has released information for test-takers last March 20, which is still pending final approval from the Ministry.
According to the announcement, the first round of the skills test will take place in Tokyo and Osaka.  An additional testing location is planned for Vietnam, although plan details have yet to be finalized. An announcement regarding this is expected to come out by the end of May.
Meanwhile, all 338 slots were filled on March 22, the first day of the application period, which was scheduled to run until March 29.
In reference to the industry's target numbers, which was set at 53,000 new foreign workers over the next five years, the limit on testing slots was extremely tight.