A Filipino seafarer was among the 10 people on a Japan cruise ship who tested positive for the 2019 novel coronavirus (2019-nCov).
Aside from the Filipino, there were three people each from Japan and Hong Kong, two Australians, and one American, who tested positive for the highly contagious virus. However, none of them had severe symptoms, according to a Reuters report, citing public broadcaster NHK.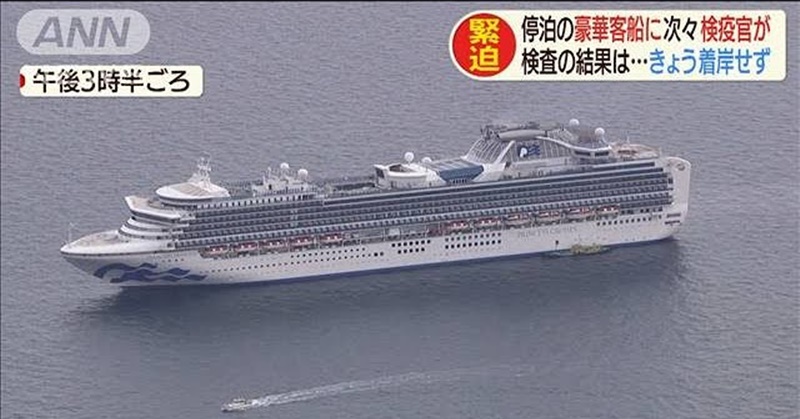 Pinoy Among 10 Found Positive with nCoV in Cruise Ship
Meanwhile, around 3,700 people are facing at least two weeks locked away on the cruise liner anchored off Japan, as shared in a report by GMA News Online. 
The majority of the infected patients were transferred by Japan's coast guard to hospitals on the mainland while the rest of the passengers and crew on board the Carnival Corp ship were placed in quarantine.
In an interview, Japan Health Minister Katsunobu Kato told reporters: "I want to take sufficient care of the health of passengers and crew and make every effort to prevent the spread of the virus."
The decision means that passengers on Carnival's Diamond Princess, who had embarked for a planned eight-day round trip that began on Tuesday, will instead spend at least 14 days off Yokohama port near Tokyo.
The cruise ship got affected in the global coronavirus epidemic after an 80-year-old Hong Kong man who sailed on the vessel last month tested positive for the virus. The man disembarked in Kagoshima in Japan's southern island of Kyushu on Jan. 22, where he joined a bus tour according to local media reports.
Meanwhile, everyone on board the Carnival Corp ship since Monday had received initial health screening, a process that identified 273 people for testing, as shared by Kato. Of that smaller group, 31 results had been received so far, revealing the 10 confirmed cases.
Kato further explained that officials would continue to monitor the remaining passengers and crew for the potential development of symptoms, suggesting that more test samples could be taken.
With this development, the total number of coronavirus patients in Japan is now 45, the highest in any Asian country aside from China, where the novel virus originated. 
Test results on around 171 people from the cruise ship are still pending. An additional 10 new cases which tested positive for the virus included four Japanese, two Americans, two Canadians, one person from New Zealand and one from Taiwan.
On the other hand, concern has also spread to ports the ship visited along the way, including Naha on Japan's tropical Okinawa island and Taipei in Taiwan, where passengers went on day trips.
In line with this, a health official in Naha announced they are trying to trace the path of the infected passengers, while Taipei's National Palace Museum disinfected its exhibition rooms and Taiwan banned all cruise ships from reaching port.
For its part, the Japanese government is making arrangements to send a fourth chartered plane to Wuhan to pick up around 200 people on Thursday night, chief cabinet secretary Yoshihide Suga revealed in a news conference. These are likely to include Chinese spouses as well as Japanese.
ALSO READ: Japan Ranks 1st in Asia in Healthcare Services