For good reason, Japanese cuisine is one of the most popular in the world. Traditional Japanese cooking, or washoku, stresses diversity and balance and is based on the "rules of five." This has set apart Japan from the rest of the world.
This level of culinary quality is accomplished by combining five colors (black, white, red, yellow, and green), five cooking methods (raw food, grilling, steaming, boiling, and frying), and five flavors (sweet, spicy, salty, sour, and bitter). If you want to know more about the culinary art of Japanese dishes, and the ten best dishes you mustn't miss for the world, keep reading below.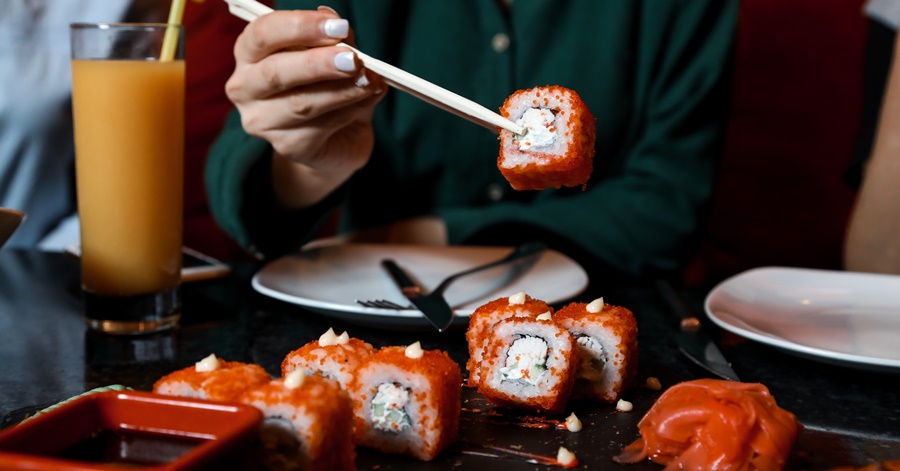 Must-Try Japanese Food
As mentioned, Japanese cuisine in itself is an art form. These characteristics can be found in even a single meal of one soup and three sides served with rice (ichiju-ju, san-sai). It's no surprise that Japan's cuisine is so tasty and highly valued by people all over the world, with its aesthetic of attractively presented food and the use of fresh, high-quality seasonal ingredients. Here are ten of the must-try dishes when in Japan:
1. Kaiseki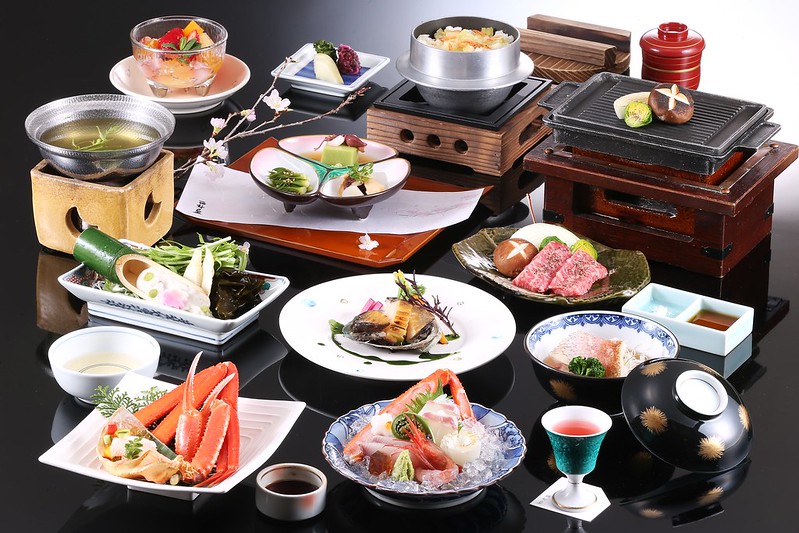 We're not scrimping on this list so we're giving you right away the pinnacle of Japanese fine dining, Kaiseki, a tasting course of tiny, seasonally themed dishes made with the utmost accuracy and attention to detail. Kaiseki arose from the traditional tea ceremony, in which small morsels of food were served alongside the bitter green tea, and these offerings evolved through time into a multi-course haute cuisine dinner.
2. Katsudon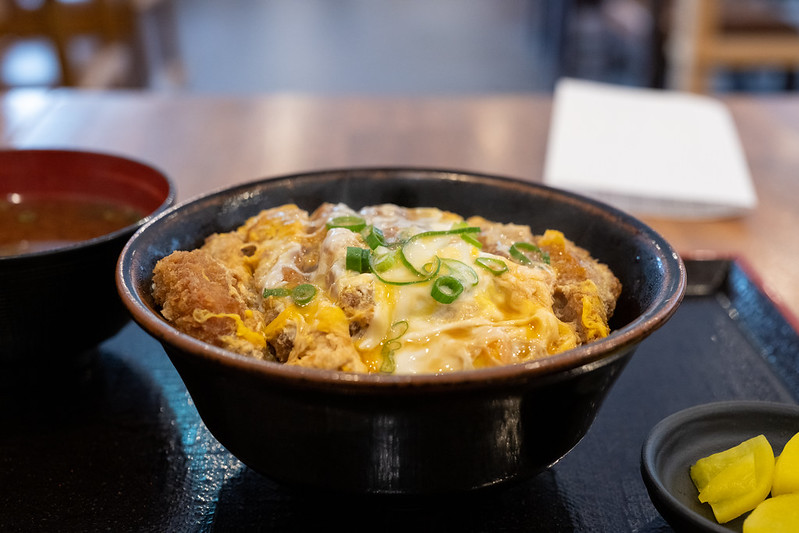 Tonkatsu (deep-fried pork) and eggs are simmered in a sweet and salty broth and served over rice in Katsudon. Don (donburi) means "bowl," and Donburi meals are a type of casual rice dish popular in Japan. Because Tonkatsu must be prepared first, there is some work involved because you cannot cook everything in one pan. Because Tonkatsu is breaded and deep-fried, Katsudon is a heavy dish compared to other Japanese foods, but the flavor is so wonderful that you won't mind the added calories from the oil. Furthermore, because deep-fried Tonkatsu is cooked in a flavorful broth and is crunchy yet juicy, you might not detect the grease at all.
3. Miso Soup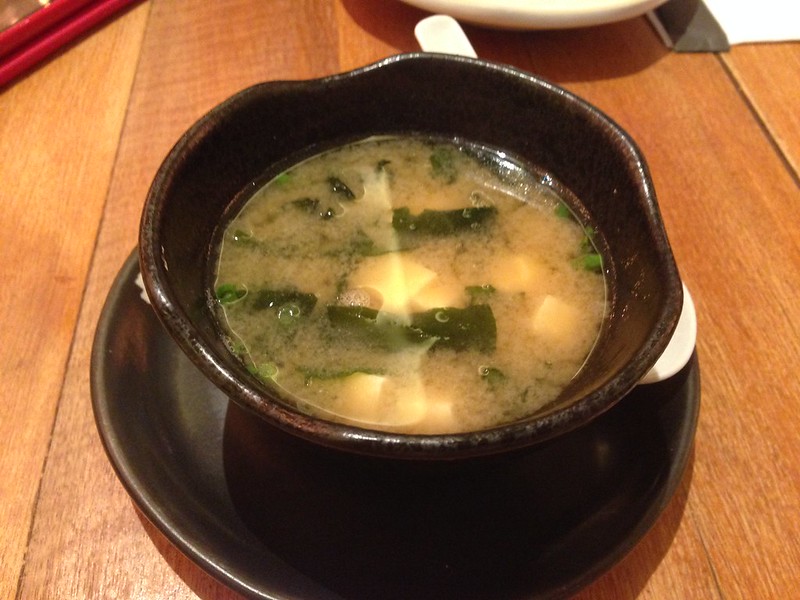 Miso soup may appear to be a simple dish, yet it is an essential Japanese dish that is eaten with any traditional dinner. To add a delicious umami aspect to any meal, the soup is cooked using dashi stock – either fish or kelp stock – mixed with miso bean paste. Seasonal ingredients such as tofu and sliced green onions, as well as fish, clams, and pig, can be added.
4. Okonomiyaki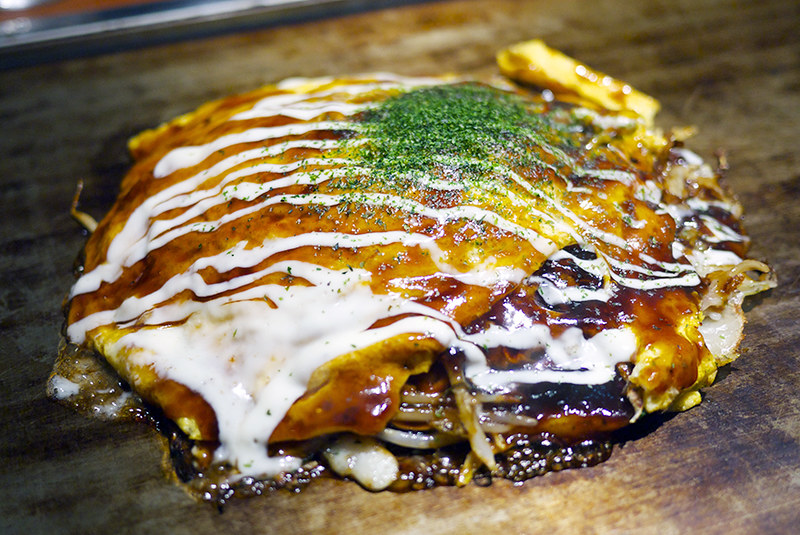 Okonomiyaki is a batter made of flour, yam, egg, water, and cabbage, as well as your choice of items including shrimp, octopus, squid, pork, and cheese, and topped with mayo, "okonomiyaki sauce," dried bonito flakes, and seaweed.
It is all combined and then put onto a grill, similar to a pancake. It's cooked, flipped, and then topped with sauce and toppings.
5. Ramen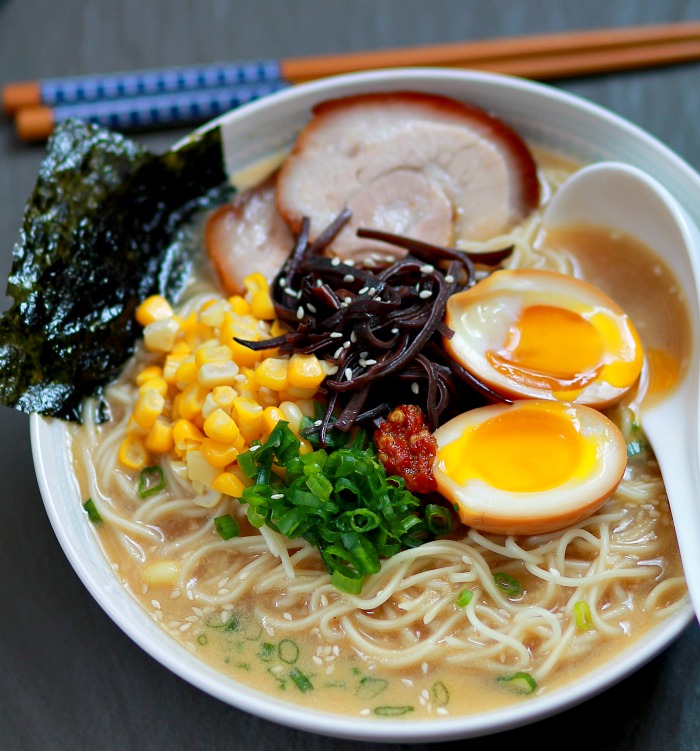 Ramen is a noodle soup dish that originated in China and has since become one of Japan's most popular foods in recent decades. Ramen is affordable and commonly available, making it an excellent choice for budget travelers. Ramen restaurants, or ramen-ya, may be found in almost every part of the country and provide a plethora of regional variations on this popular noodle dish.
6. Sashimi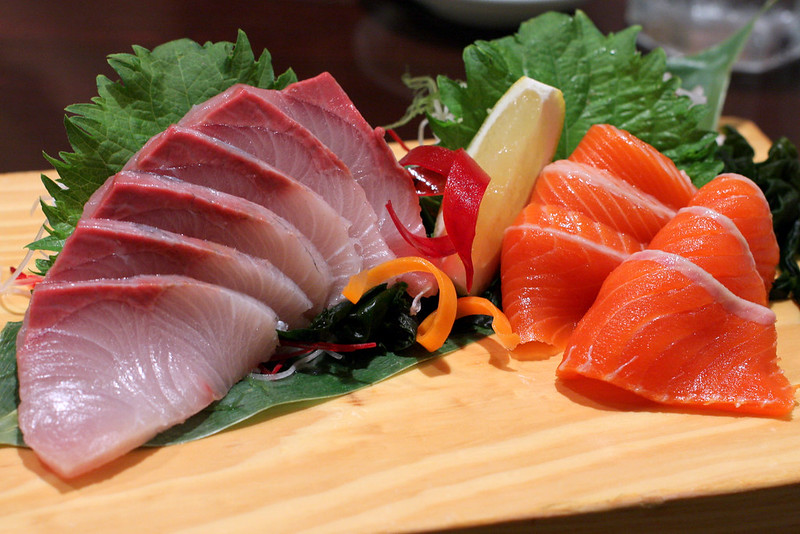 Before the Japanese invented sushi, they ate raw fish without rice for centuries. While the term "sashimi" refers to any thinly sliced raw food, including raw beef (gyuu-sashi), chicken (tori-zashi), and even horse (basashi), the most popular types are fish and seafood.
7. Soba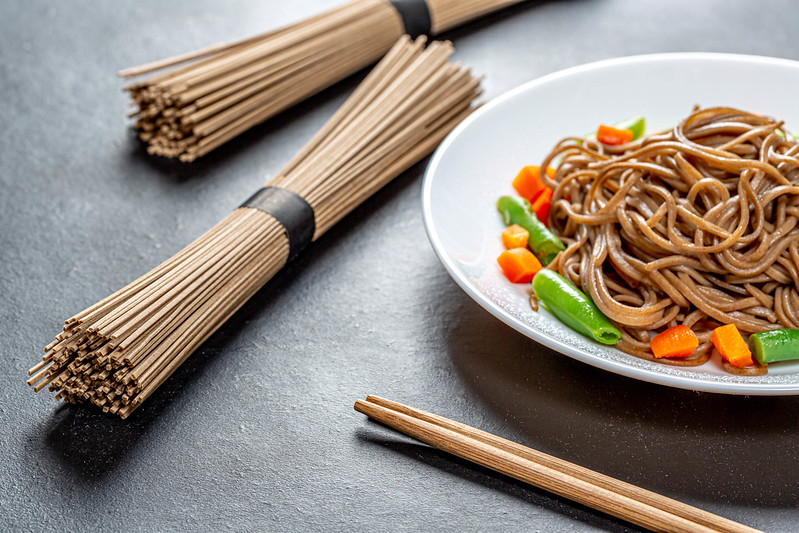 Soba is another sort of noodle dish that has been consumed for millennia in Japan. Soba, which is made from buckwheat flour, has a long, thin shape with a firm texture and is incredibly healthful. Soba, like udon noodles, can be served hot or cold with a dipping sauce, making it a delightful and healthful alternative all year.
8. Sukiyaki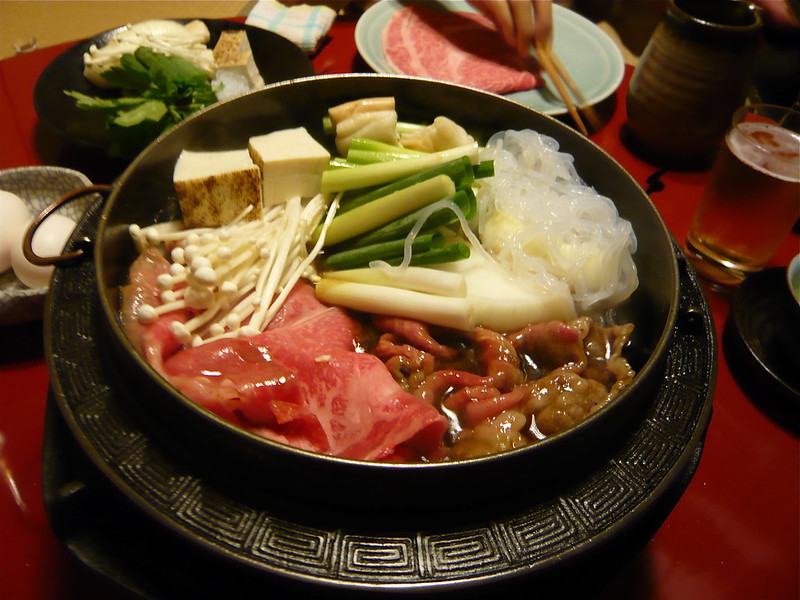 Sukiyaki is a one-pot dish of beef, veggies, and tofu cooked in a shallow cast iron pot with a sweet soy sauce broth. It rose to prominence after the centuries-long ban on eating meat was lifted during the Meiji period, and it is the ideal way to enjoy Japan's incredibly rich and tender wagyu beef.
9. Sushi
Before the Japanese invented sushi, they ate raw fish without rice for centuries. While the term "sashimi" refers to any thinly sliced raw food, including raw beef (gyuu-sashi), chicken (tori-zashi), and even horse (basashi), the most popular types are fish and seafood.
10. Tempura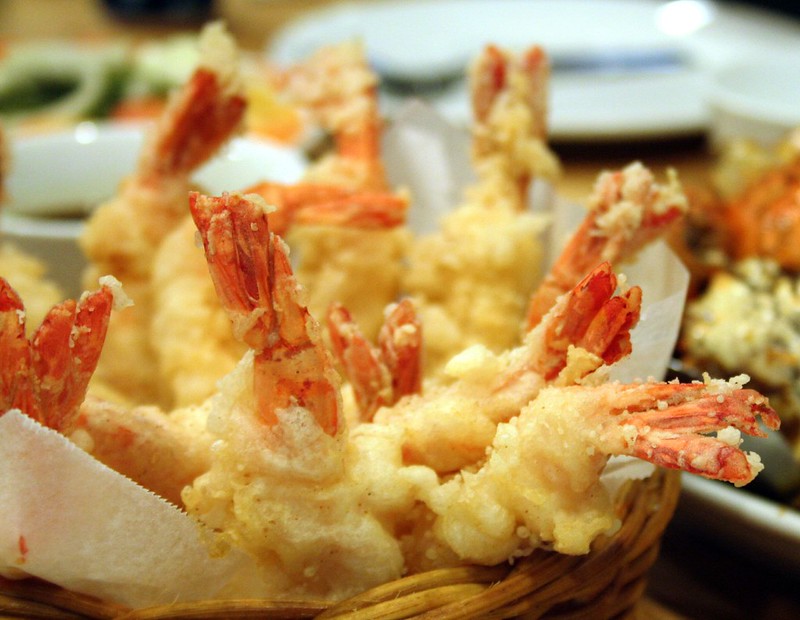 Tempura is a battered and fried dish of fish, seafood, or vegetables. Special attention is paid to the way the ingredients are cut, as well as the temperature of the batter (ice cold) and oil (very hot) for deep-frying, to ensure that every bite is a crisply fried perfection. Tempura is eaten with a dipping sauce in the Kanto region around Tokyo, while it is dipped in flavored salt in the Kansai region around Kyoto and Osaka.
11. Tsukemono Pickles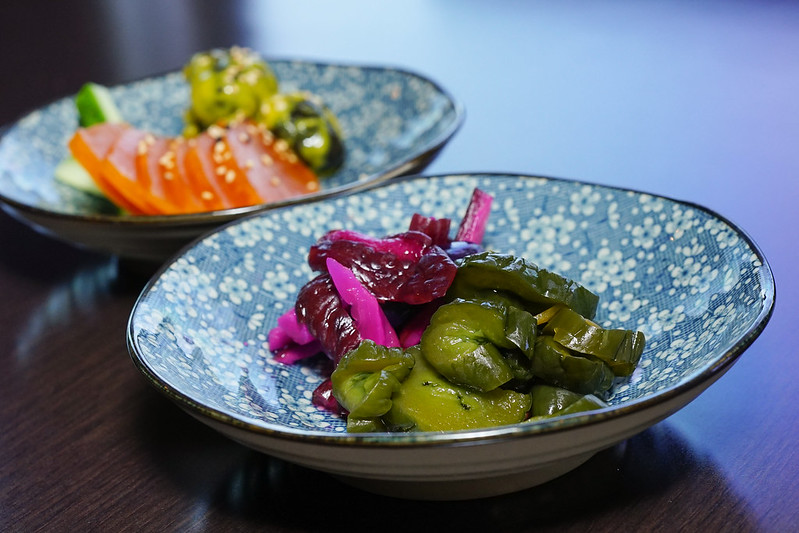 Tsukemono are traditional Japanese pickles that have been consumed since prehistoric times. Tsukemono, which are made from a range of foods such as daikon radish and eggplant, as well as fruits such as ume plum, not only give visual appeal to a meal with their vibrant hues, but they are also an exceedingly healthful snack.
12. Udon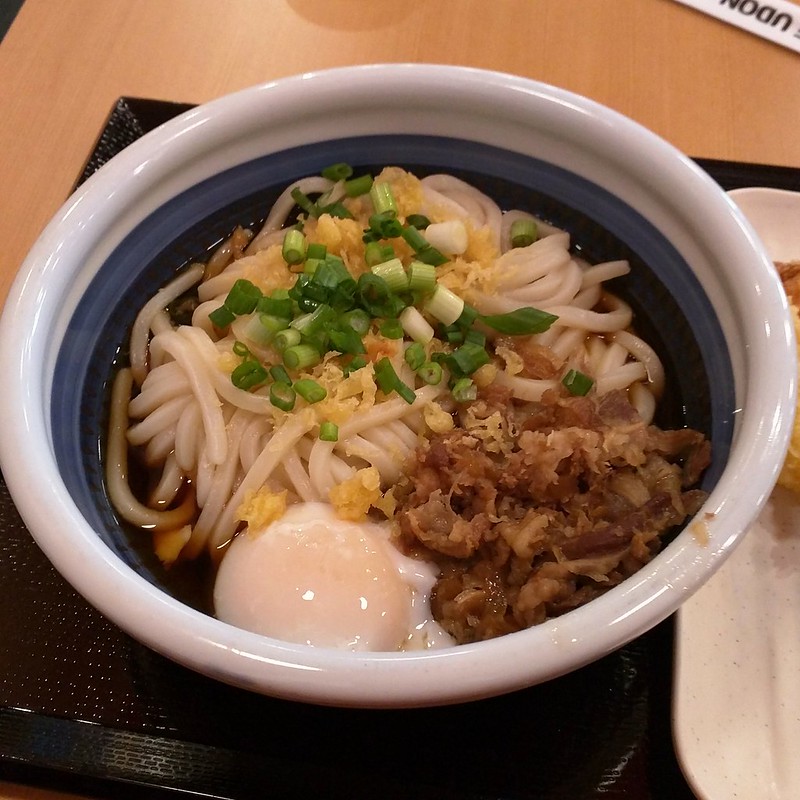 Udon is a dense and chewy wheat flour noodle. It is one of the most popular foods in Japan due to its delicious taste, low cost, and versatility — udon can be eaten hot or cold and topped with a variety of ingredients. Sanuki udon from Kagawa prefecture in southwest Japan, kishimen from Nagoya in central Japan, and inaniwa udon from Akita in northern Japan are three well-known regional variants of udon noodle.
13. Yakitori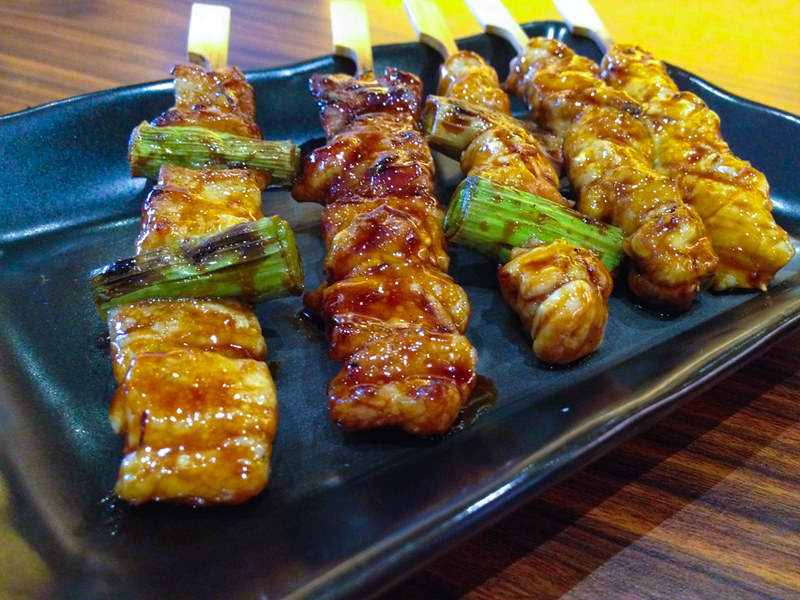 Yakitori is a meal that consists of bite-sized pieces of chicken cooked on a skewer. It uses every part of the chicken, including the heart, liver, and even the chicken comb, to reduce waste, which is a fundamental aspect of Japanese food culture. Unlike other traditional Japanese meals, yakitori has only been consumed since the mid-seventeenth century, as eating meat was primarily prohibited in Japan for several decades.
Well, if that didn't tickle your taste buds, we don't know what could! There are certainly lots of great dishes you can try when visiting here in Japan, but of course, each region has a specialty, which you need to find out for yourself when you visit here. Until then, we hope you can find authentic spots where they serve these top-class Japanese dishes!
READ NEXT: Filipino Restaurants to Visit in Tokyo, Japan