Libraries are wonderful places if you just want to hang out or find some peace and quiet – an escape from life's daily busyness. But if you're a foreigner living in Japan, Tokyo to be specific, it might be quite a challenge to find such places, because English-friendly spots aren't too common in this country, so perhaps, you might think that this applies to reading materials and resources.
While such speculations may be valid, you'd be surprised to know that there are – though not a lot – of foreigner-friendly libraries you can drop by for a read or quiet time here in Tokyo. In this guide, we list five of them, so be sure to read until the end of this guide.
These 5 Foreigner-Friendly Libraries are a Must-Visit When in Tokyo
As we've mentioned, most libraries in Tokyo can be difficult to navigate if you are still learning Japanese. Even if you can get around with your minimal Japanese knowledge, they won't have a good variety of foreign-language literature. Fortunately, there are some exceptions. Multiple foreign language books and Japanese learning resources are available for free at these five libraries. You can easily become a member; all you have to do is read on.
1. Katsushika Central Library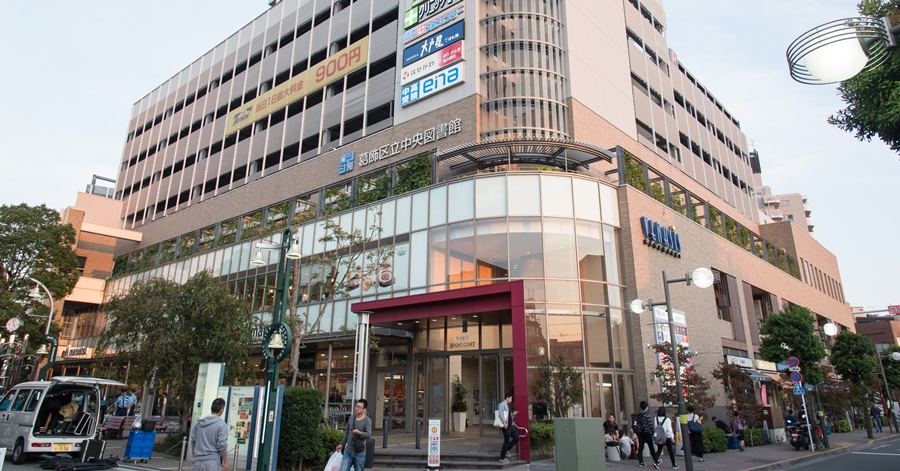 Katsushika Central Library, located on the third floor of Vinas Kanamachi Bright Court, is a three-minute walk from Kanamachi Station. With over 4,000 books in English and 300,000 books in total, you're bound to find something that piques your interest.
This library is open to the public, but only members can check out books like the others. To be eligible for membership here, you must either reside, work, or study within Tokyo's 23 wards and show an ID that proves your address, school, or job location. Membership is completely free.
According to one of their guests, the S. Family, the library is "Highly recommend for speakers of English. Great selection of novels and non-fiction in English. Lots of Japanese culture books and translations of Japanese literature too. The children's section also has many foreign works translated into Japanese and fiction in English, including the Oxford Reading Tree and other similar series. It's very easy to make a library card – just take along proof of address. If you live in the immediately surrounding wards and cities outside of Katsushika-ku, you can also make a card. Rental and returning is all automated so it's very simple, no interaction required. Lots of places to sit and read in the library too, as well as designated sections for small children, teens, etc. Borrowing period is two weeks for books."
Opening Hours: Mon-Sat 9 am—10 pm (Closes at 8 pm during the state of emergency) | Sun and public holidays from 9 am—8 pm
Address: 〒125-0042 6-1 Kanamachi, Katsushika-ku, Tokyo Vinas Kanamachi Bright Court 3F
Website: http://www.city.katsushika.lg.jp.e.op.hp.transer.com/institution/1000097/1006911/1006915.html
Contact Information:
Tel No: 03-3607-9201
Google Map Location:
2. Minato Library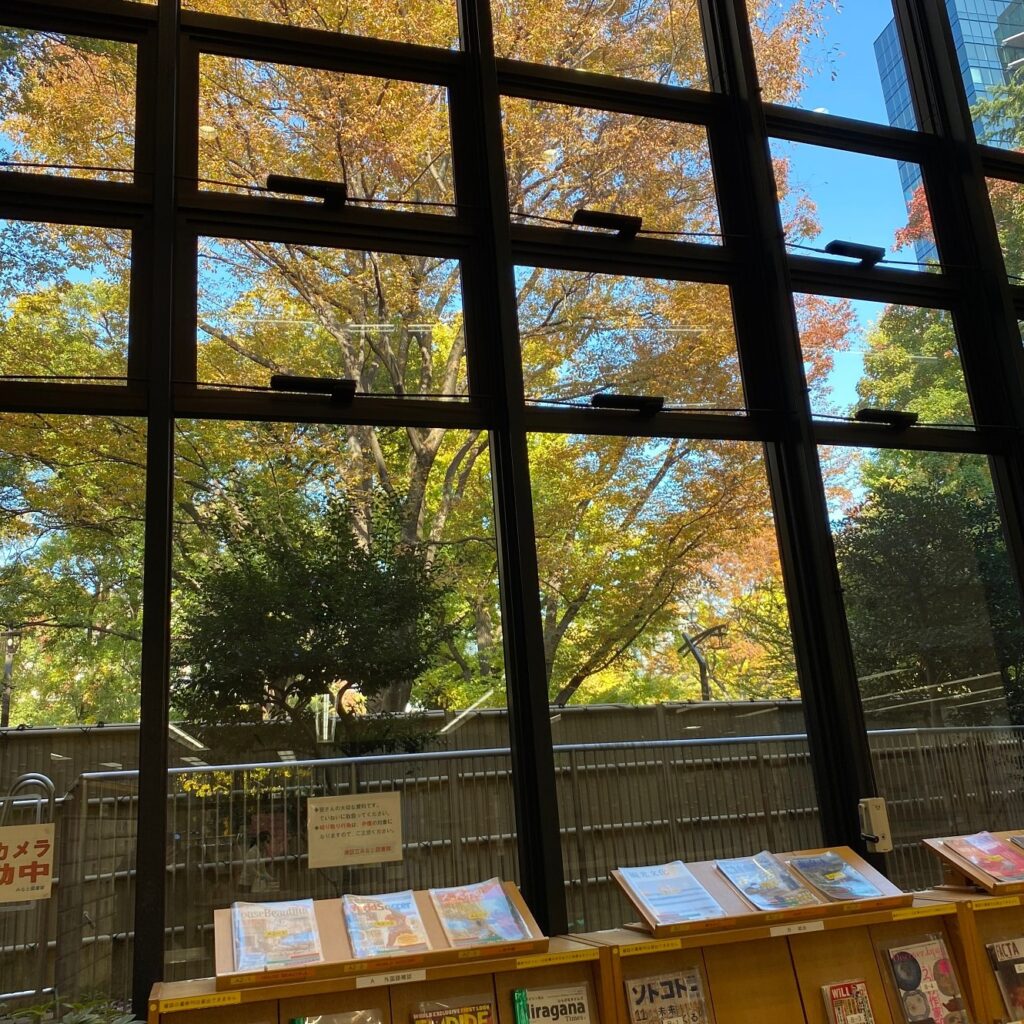 This library is just close to Shiba Park and not far from Tokyo Tower. Because Minato is one of Tokyo's regions with a significant number of international inhabitants, it seems to reason that the city library will cater to them. Minato Library features an amazing assortment of foreign language books that is constantly updated. There is also a Japanese learning zone featuring textbooks, graded readers, grammar guides, and a range of other tools to help you enhance your Japanese skills. They also subscribe to English-language magazines such as Reader's Digest, The New Yorker, and TIME.
At the entryway, there are automated lending machines and a book disinfection booth. After you've checked out your books, you can disinfect three at a time before returning them to the library. This was extremely useful during the pandemic. For two weeks, you can borrow up to ten books or magazines and two DVDs. It is, however, possible to extend the loan period online.
Anyone can visit the library and read on-site. Becoming a member is free of charge and you don't necessarily have to be a resident of Minato Ward. To be eligible, you must either live, work or study within any of the 23 wards of Tokyo. To apply for a library card, you should provide an ID that proves your address residence, school enrollment or work location.
According to one user, Madoka Inai: "Visited on Sunday afternoon. It's a little old building, but there aren't many people and you can read new magazines as much as you want. There are relatively many overseas magazines. Reading time while looking at the autumn leaves from the window is the best! The toilet is old and Japanese style, so it's minus one. Are foreigners though? The reason why there are many foreign books in the children's book corner is probably the location!"
Opening Hours: Mon-Sat 9 am—8 pm | Sun and Holidays 9 am—5 pm
Address: 3 Chome-2-25 Shibakoen, 港区 Minato City, Tokyo 105-0011, Japan
Website: https://www.lib.city.minato.tokyo.jp/e/minato.cgi
Contact Information:
Tel No: +81334376621
Google Map Location:
3. Okubo Library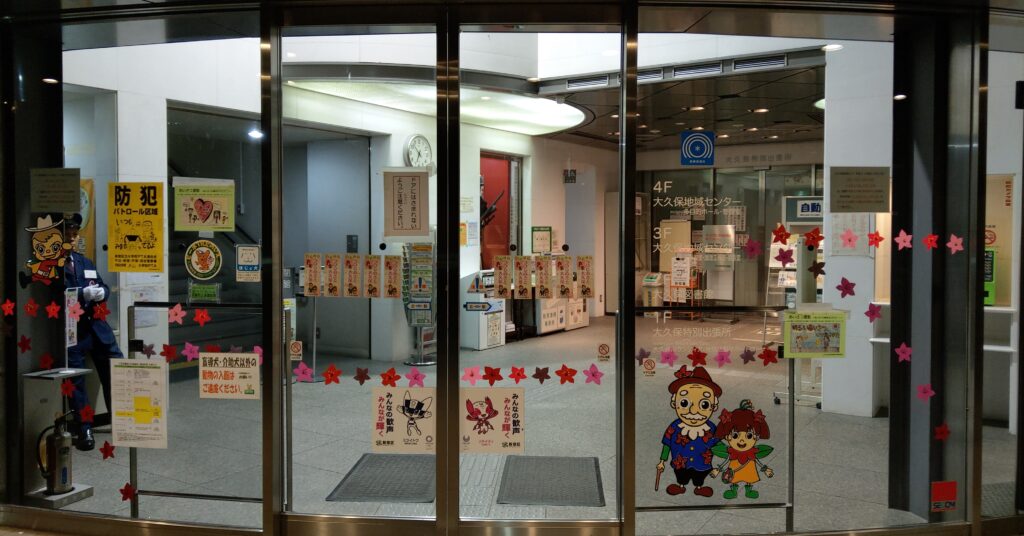 Okubo Library is well-known for being a multicultural institution. They not only have books in multiple languages, but they also provide multilingual book search services – the library staff can assist you in English, Korean, and Chinese. Every month on the fourth Saturday, they hold a talk session in two languages, Korean and Japanese. Finally, there is a wish list where you can request foreign books for the library to purchase.
One user named Chikako Satou said: "I often go. It's a clean and calm place. I have a lot of KPOP CDs, so I borrow them from time to time."
Opening Hours: Mon, Wed, Fri, Sat 9 am—9:45 pm | Sun and public holidays 9 am—6 pm
Address: 2 Chome-12-7 Okubo, Shinjuku City, Tokyo 169-0072, Japan
Website: https://www.library.shinjuku.tokyo.jp/facility/okubo.html
Contact Information:
Tel No: +81332093812
Google Map Location:
4.      The Japan Foundation Library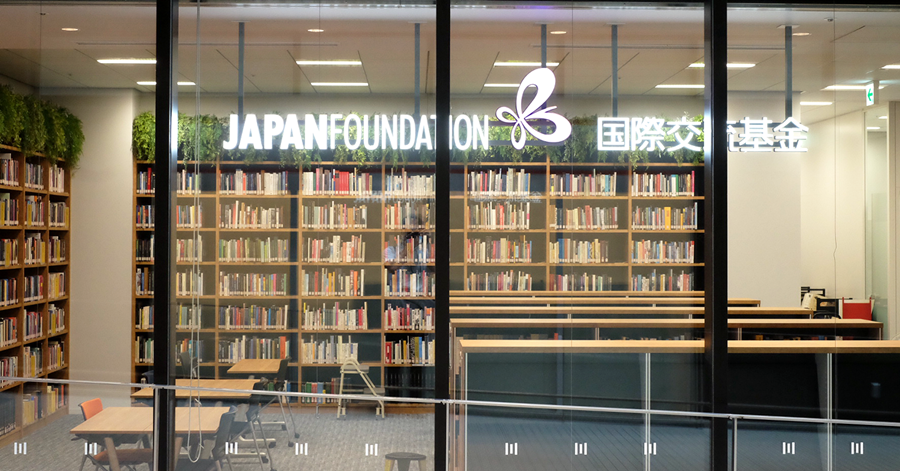 This modern and conveniently located library, which reopened last year, is operated by the well-known Japan Foundation, which administers the JLPT exams internationally. Any member of the public is welcome to use it, however, this is one of Tokyo's international libraries. Aside from materials for learning Japanese, you may find a variety of publications in eight other languages, most of which are about Japanese culture and international trade.
The library is only open on Wednesday afternoons and by appointment due to the state of emergency (at the time of writing). However, they offer a books-by-mail option for members, which allows you to receive and send books via postal service (shipping fees excluded). You can also order books online and pick them up at the library.
The library is open to the public. To borrow books, you must first become a member, which is completely free. Anyone who has lived in Tokyo for at least two months before the date of application is eligible for membership.
Here's what user Tokyo Stranger said about their experience visiting this library: "It's quiet and there's not many people when I visited. You can find many materials about Japanese culture and language in this library, but it's not a big library compared with colleges. No entrance fee. And you can borrow book in you have an address in Japan as a resident."
Opening Hours: Wed 1:30—5:30 pm (Temporary pandemic measure)
You can only book to go there once a week. You can only stay there for one hour.
Address: Japan, 〒160-0004 Tokyo, Shinjuku City, Yotsuya, 1 Chome−6−4 四谷クルーセ 1階
Website: http://www.jpf.go.jp/j/about/jfic/lib/
Contact Information:
Tel No: +81353696086
Google Map Location:
Credits: 国際交流基金ライブラリー / Google Maps
5. Yotsuya Library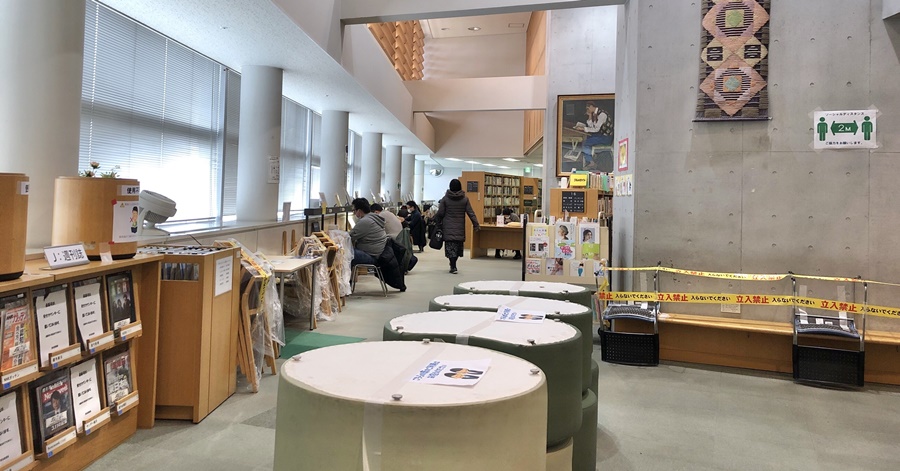 Shinjuku Ward has by far the biggest population of foreign residents, which is reflected in the local public library system. Yotsuya Library and Okubo Library, both in Shinjuku Ward, are among Tokyo's most welcoming to foreigners.
Yotsuya Library, located near Shinjuku Gyoen National Garden, has a large collection of English books as well as various resources for learning Japanese. They also have Chinese and Korean novels, as well as foreign publications. Anyone who lives, works, or studies in Tokyo is eligible to join.
Shannon Jacobs, one of the library's recent visitors, said: "Pretty impressive layout on the 7th floor of a fancy new building. I think this was the first time I've actually gotten inside, mostly because of the Covid-19 ruckus. English books are just to the right as you come in from the main entrance. Quite a good selection, better than the other branches of Shinjuku Public that I have visited. Covid-19 precautions at the middle level."
Opening Hours: Mon, Wed, Fri, Sat 9 am—9:45 pm | Sun and public holidays 9 am—6 pm
Address: 87 Naitomachi, Shinjuku-ku
Website: https://www.library.shinjuku.tokyo.jp/facility/yotsuya.html
Contact Information:
Tel No: +81353696086
Google Map Location:
Credits: 福福 / Google Maps
Whether you need to do some research, hang out, or hide away from the busy streets and fast-paced lifestyle in Tokyo, You have these places to go to – at the minimal cost and convenience of finding something familiar or relatable, such as various pieces of literature.
READ NEXT: What to Wear: Japanese Dress Code