As the WHO announced that the number of coronavirus infections globally is expected to hit over a million in the next few days, Japan's government has decided to request all travelers entering the country to self-quarantine for two weeks, due to the coronavirus pandemic and to contain the spread of the virus in the country through local transmission from overseas carriers.
The government announced the decision at a coronavirus task force meeting on Wednesday (April 1).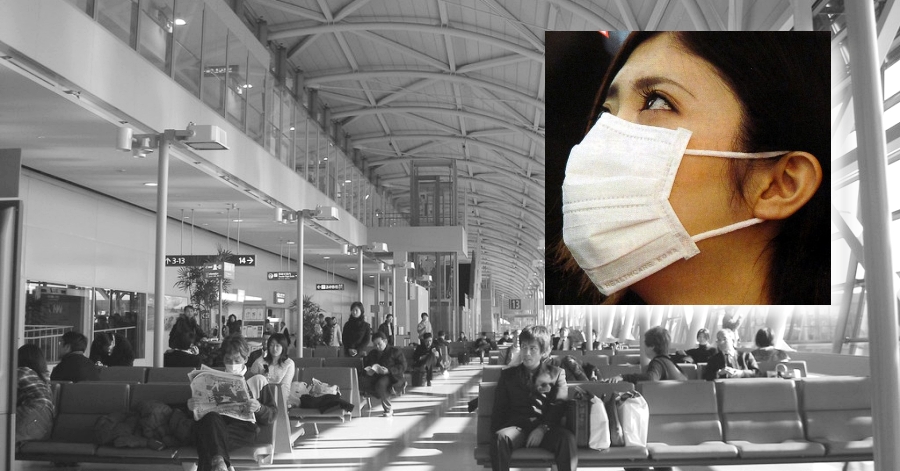 All Visitors Entering Japan Requested to Self-Isolate for 2 Weeks
As per the decision, travelers from overseas, including Japanese citizens, are to be asked to stay at homes or hotels during the self-isolation period and refrain from using public transport to get to those places, as shared in a report by NHK World.
According to authorities, the measure is to be in place from Friday (April 3) to the end of April. 
In line with this, the government also intends to expand an entry ban on foreign visitors to cover a total of 73 countries and territories.
The said ban is expected to now include the United States and Canada as well as Britain and Greece, to cover most of Europe.
Meanwhile, in the country's bid to combat the spread of the virus within Japan, Abe announced plans to distribute reusable face masks to all households through the postal service.
These efforts come as Japan sees its biggest daily increases in new COVID-19 cases to date, prompting Prime Minister Shinzo Abe's government to weigh bolder steps such as declaring a state of emergency.
At a meeting on Wednesday with the government's coronavirus task force, Abe noted: "With infections appearing to grow at an explosive pace, mainly in the U.S. and Europe, we are going to take even stronger preventive measures at the front lines."
Based on the new decision, the number of countries under the travel ban will triple from the current 24. In addition to Western nations and China, all of South Korea will be covered for the first time.
Meanwhile, countries newly added to the entry ban include Poland, Romania, and 21 other European nations, along with 12 Asian nations including Thailand, and Vietnam. Canada, Brazil, Israel, and Egypt also join the list.
Along with the travel ban, anyone returning to the country from abroad, including Japanese nationals, will be required to self-quarantine for two weeks and to refrain from using public transport.
In line with this, returning Japanese nationals are asked to test for the new coronavirus. 
As of April 1, there are 257 new cases of COVID-19, the disease caused by the new coronavirus, bring the total number of cases to 2,412. Out of these, Tokyo had the most number of new cases — 66 — followed by Osaka and Fukuoka prefectures.
According to Japan's Prime Minister, Shinzo Abe, the government is poised to secure 100 million masks by next month. Plans call for distributing two masks per residence. 
Abe called this step "an extremely effective response to the surge in demand for masks."
ALSO READ: Gov't Issues Medical Guidelines to Address Rise in COVID-19 Infections