A coronavirus variant reported in the Philippines has been detected in a traveler who arrived at Narita airport near Tokyo, from the country.
The health ministry said that the man, in his 60s, arrived at the airport end of February, then tested positive at quarantine.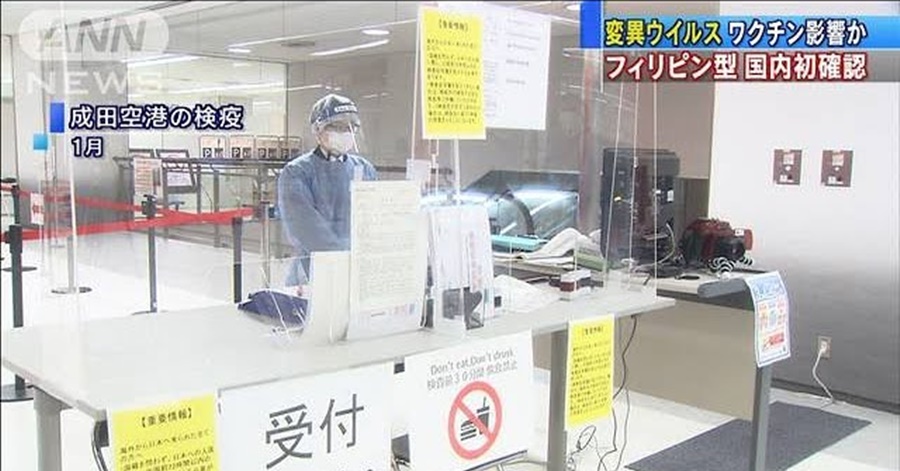 Variant Reported in PH Detected at Narita
An examination at the National Institute of Infectious Diseases discovered the variant in the sample taken from the elderly man, the NHK World reported.
The health ministry noted that this is the first time the variant has been detected in Japan. The man, however, reportedly showed no symptoms of COVID-19.
The institute added that the variant may be more infectious than the original one and that it can pose the same level of threat as other variants spreading in Britain, South Africa, and Brazil.
In the Philippines, there have been 34 cases of infection of the variant as of March 3.
In line with this, the Japanese institute is calling on authorities to swiftly consider stepping up measures to prevent the strain from entering the country while monitoring the situation.
Meanwhile, Japan is in the process of inoculating 4.8 million health care workers. The government also aired its plans to expand the vaccine rollout to people aged 65 or older, a group of about 36 million, in mid-April. People with underlying conditions such as diabetes and those working at elderly care facilities will follow.
READ NEXT: Japan Administers COVID-19 Vaccine to Health Workers