A group of 20 Filipino trainees who flew to Japan to undertake the government's skills training program were made to return home last November 18, two years ahead of their schedule after being fired by their respective company.
ALSO READ: Foreign Care Workers in Training to receive Financial Support for Japanese Lessons
The repatriated trainees were under the program by Hitachi Ltd. The Filipino trainees were not able to push through with the training program after the management had decided to terminate their contracts way ahead of schedule, as shared in a report by the Asahi Shimbun.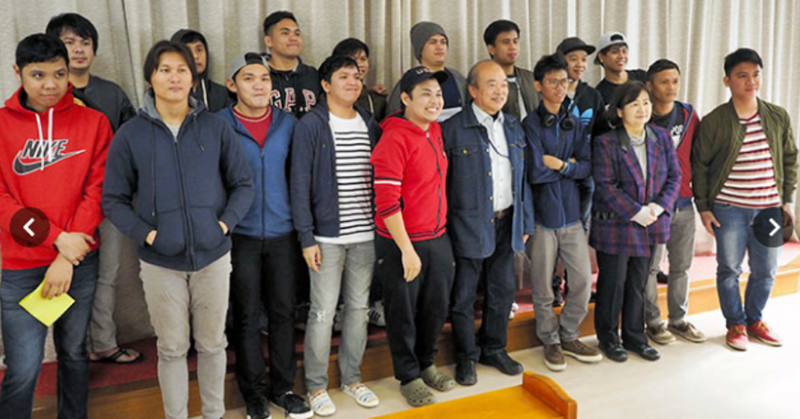 Filipino Trainees Fired sent Home from Japan after Raising Issues about their Training Program
The decision by the management had been based on the complaints raised by the trainees that they were only being given menial tasks which were not included in their contracts.
Instead of honing their skills by learning about "electric equipment assembling of switchboards and control boards on trains" relevant to the degrees they've earned in the university, the Filipino trainees were only made to pull wires or fit toilet pipes on rail cars.
The complaints of the trainees expose the hard reality of such kinds of programs which could take advantage of foreign workers for cheap labour.
One of the trainees commented that the tasks given to them would not help them learn skills stated in their contracts.
Other than the problem they were faced overseas, most of these workers have debts to deal with upon their return in the country. Many of them took out loans in order to participate in Japan's training program.
Meanwhile, the company mentioned that it will pursue re-hiring Filipino trainees should their program be renewed for another year. The Japanese government is currently doing an investigation on the case of Hitachi's training program prior to the decision to grant its second year of training operations.
In an out-of-court settlement, the company has also agreed to pay the wages of the trainees for the remaining period specified in the contract. However, the company maintained that there is nothing wrong with the training programs they offer.