One of the few things overseas Filipino workers (OFWs) or long-time Filipino residents in Japan need to take note of is how to apply or renew a passport in their host country.
ALSO READ: Gov't Pushes for Telecommuting to Ease Tokyo Traffic for 2020 Olympics
The first things to look for in a host country are overseas missions or consular offices of the Philippine Embassy. As we all know, there are a number of OFW-specific services offered by the Philippine Embassy, and they are a crucial location that OFWs can go to when things don't turn out right during their stay overseas. Furthermore, getting an updated passport is among the many things the Consulate will only be able to help you with.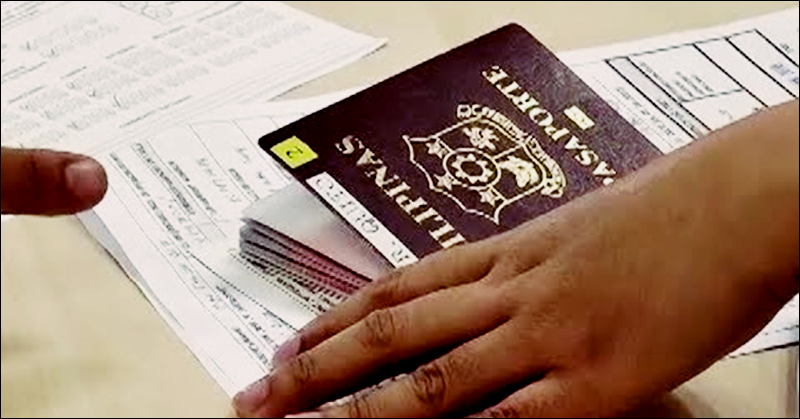 [Guide] Renewing Your Philippine Passport in Tokyo, Japan
In Japan, there are only two places where Filipinos can go to for their immigration needs such as passport application and renewal, among others. And while there are only two Consular offices in the country, these offices have designated consular jurisdictions that we need to take note of so that we'll know where to go when the need arises.
The two Philippine Consulate General (PCG) Offices in Japan are in Osaka and Tokyo. Both are big cities and since they're very accessible from all cities, you probably won't have to go out of town for your passport service needs.
In this post, we will share with you some tips and requirements on how to renew your passport in Tokyo, Japan. The areas under the consular jurisdiction of Tokyo are: Akita, Aomori, Chiba, Fukushima, Gunma, Hokkaido, Ibaraki, Iwate, Kanagawa, Miyagi, Nagano, Niigata, Okinawa, Saitama, Shizuoka, Tochigi, Tokyo, Yamagata, and Yamanashi.
Before we begin, take note that the Embassy recommends that you renew your passport at least eight months before its expiration date.
Requirements:
Duly filled out passport application form printed in A4-sized paper
Your original latest Philippine passport
A photocopy of your passport data page in A4-sized paper
A self-addressed Letter Pack 510 envelope
Procedures: (5 Steps)
First Step: Book an online appointment.
Visit the online e-Passport application portal.
Complete the application details, and once you're done click the 'Submit' button.
Check your e-mail for a system-generated message from the online appointment system.
Click the confirmation link in the message to view the earliest available date you can get for your appointment.
Select "Yes" if you're available on the available appointment date provided by the system. Otherwise, click "No" and try again later. Repeat this step until you get your preferred date for your appointment.
Check your e-mail for the confirmation message regarding your appointment schedule.
Print a copy of the completed application form attached in the e-mail message on an A4-sized paper.
Second Step: Visit the Philippine Embassy in Tokyo.
Proceed to the Consular Section on the date of your scheduled appointment.
Submit the above-listed requirements at Window #6 for assessment and verification.
Third Step: Pay the Philippine Passport Renewal Fee.
Head over to the cashier and pay JPY 7,800 for the passport renewal fee.
Remember to keep the official receipt issued to you.
Fourth Step: Have your photo, digital signature, and fingerprints captured into the system.
Proceed to the passport encoding area for your photo and biometrics to be taken.
Fifth Step: Wait for your new Philippine Passport to be mailed to you.
It usually takes about one to two months for passport renewals to be processed from Tokyo.
Once your passport arrives from Manila, the Embassy or Consulate will send it to you via postal mail using the self-addressed return envelope you provided.
As soon as your new passport is ready for release, you'll receive a postcard or hagaki if your old passport is extended or is not cancelled yet.
You may send your old passport to the Embassy, and they will return the old cancelled passport along with the new one. You may also personally visit the Philippine Embassy in Tokyo to present your old passport for cancellation and get your new passport.
Note: If two months have already passed, and no word has been given regarding your application for renewal, you may send an email to the Embassy or Consulate to follow up on your renewal application status.
Below are the Location and Contact Information Details of the Philippine Embassy in Tokyo:
Address: 5-15-5 Roppongi Minato-ku, Tokyo 106-8537
Contact information:
Tel. No: 03-5562-1600 ext. 127
Office hours: Mondays to Fridays, 9 a.m. to 3 p.m.
Google Map Location:
Disclaimer: The information provided in this post is for information-sharing purposes only. Should you have any specific inquiries or concerns regarding your passport and other Embassy-related services, you may reach the Consulate through the above information or through their official website and social media channels.