As working adults, many people start to learn the value of hard work, sacrifice, and money. And while every person earns through different ways and in varying amounts, not everyone get to achieve financial stability and freedom during the many years their employment. And that is because many people forget to plan ahead for their future. A simple way to realize your dreams in the (not so distant) future is to start saving up with a bank you can trust.
Contrary to what most people think, it's not really about how big you put on your savings account initially, it's really how soon you start saving up. If you're ready to start saving up for your future, you may want to learn more about opening a PNB savings account. Here's how: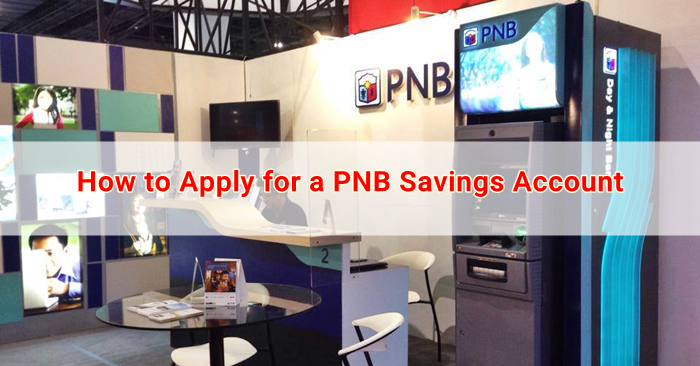 Applying for a PNB Savings Account
When you open a PNB Savings Account, get to enjoy the following features and services:
A Php 3,000 initial deposit fee and maintaining balance.
The minimum monthly average daily balance (ADB) for your account to earn interest is Php 10,000.
An annual interest rate of 0.100%
Conveniently gain access to your funds through PNB's wide network of ATM locations
Do your transactions via phone, mobile, or online banking; through PNB's local ATM networks; and purchase from BancNet partner merchants all over the country.
Requirements:
Any two (2) of the following valid IDs with photograph:

Driver's license
Voter's ID
Passport
Postal ID
TIN ID
HDMF Pag-Ibig ID
GSIS / SSS ID
OWWA ID
Senior Citizen's ID
Government Office and GOCC ID (e.g. AFP ID), etc.
Police / NBI Clearance

Two (2) pieces 1 x 1 photograph
Tax Identification Number (TIN)
The Php 3,000 initial deposit (ATM account)
Note: A Php 10,000 initial deposit fee is required for a PNB Savings passbook account.
Procedures:
Visit the nearest PNB branch in your area and head over to the New Accounts desk.
Inform the bank officer that you are interested to open a new (ATM) savings account. The bank officer will give you set of application forms that you need to fill out completely.
Once you have filed your application form, provide the required documents along with your initial deposit of Php 3,000 for opening an ATM Peso Savings Account.
Once your application has been received and verified, you will be given a deposit slip which you will need to present at the bank for the collection of your ATM card and other bank account documents on the appointed date by the bank officer. ATM card release is usually 3-5 banking days or as instructed by the bank officer.