Despite leading the world in paid leaves set aside for fathers, the majority of the Japanese workforce remain sitting on the fence towards the use of this benefit primarily due to the work culture ingrained in them by society.
In line with this, Japan's labor ministry has decided to increase government subsidies for companies whose employees take advantage of the paid leaves set aside for them in accordance with the labor law. The initiative looks into the welfare of the predominantly male Japanese workforce as well as promotes female participation in the workforce.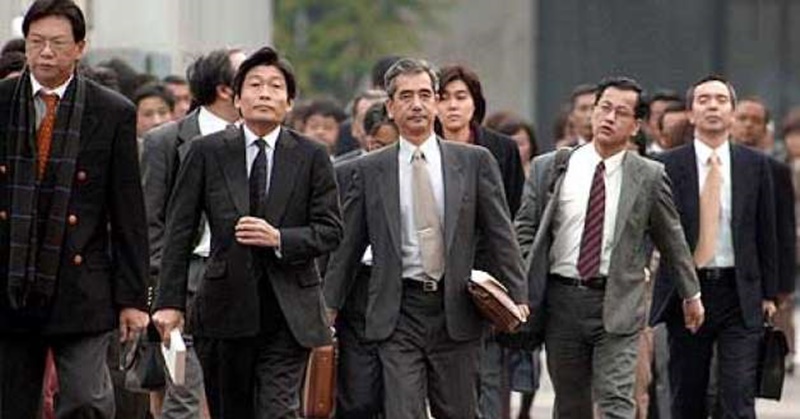 Gov't Eyes to Encourage Paternity Leave by Increasing Benefits
According to government data, the rate of men who take leave for childcare is currently around 6 percent despite six consecutive years of increase, far from the government's goal of achieving 13 percent by 2020, as shared in a report by Kyodo News.
Under the current system, companies receive subsidies if they establish methods to facilitate paternity leave such as holding management seminars or getting bosses to encourage their subordinates to take leave.
At present, small and medium-sized companies receive between 570,000 yen (USD 5,350) and 720,000 yen for the first paternity leave taken by an employee. These numbers range from 285,000 to 360,000 yen in the case of large companies. Subsidies are additionally given if more take paternity leaves, based on the number of days taken.
In line with this, the labor ministry aims to add around 100,000 yen to those subsidies for every male employee at small and medium-sized companies taking leave if companies adhere to this initiative. And while details are still being studied to be finalized, large companies are expected to receive half of the sum to be given to small and middle-sized companies.
Japan topped the rankings among 41 countries in a UNICEF report back in June on the childcare system for men based on subsidies and the length of paternity and childcare leave in 2016.
The report also revealed, however, that there was a negligible number of male employees who took advantage of this system, giving reasons that included businesses being short-handed and company culture that made it difficult for employees to request childcare leave.
As the country ramps up foreign labor across various industries, hopefully, other social elements such as this will be addressed accordingly, as well. But with hundreds and thousands of workers needed to compensate for the country's deficit in the workforce, the goal will certainly take some time, but at least the system is already being laid out to accommodate such time, when workers have the environment which would freely enable them to take advantage of the benefits set by the government.