If planning for a US trip has been on your radar for quite some time now, then you should know the general requirements you'll have to prepare to get your application underway.
If you've tried applying for other types of visit visas such as the Schengen tourist visa, then you know that getting all the needed documents requires ample time – at least two months before your intended date of travel overseas. If you're visiting the US for travel and leisure, then you will have to apply for a B-2 (visitor) visa in Japan first. Here's how: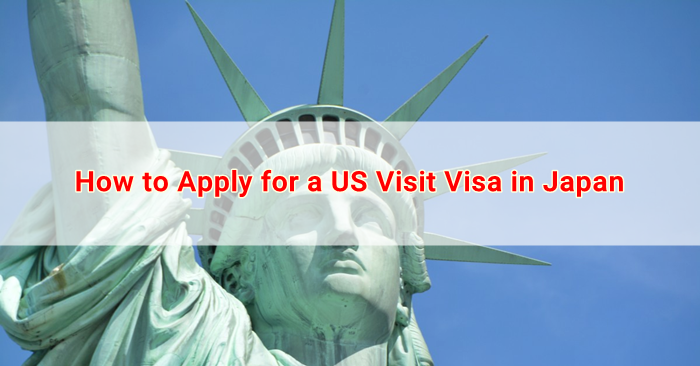 Applying for a US Visit Visa in Japan
Under the B-2 Visa, it is understood that your sole purpose of travel to the US involves purposes such as recreation, tourism, visiting friends or relatives, medical treatment, as well as activities which are of social, fraternal or service in nature. Applying for a US tourist visa involves the following:
 Requirements
A completely filled-out NonImmigrant Visa Electronic Application (DS-160) Form which you can access and read more about from this website.
Your valid and original passport for your travel in the US. The passport's travel validity must be at least six (6) months after your intended stay in the US. If you are travelling with company, each person must file an application for a Tourist Visa.
All your previous travel documents (i.e. expired passports and visas) during the last ten (10) years.
One (1) recent colour 2"x 2" photograph in white background (to be attached on the upper left-hand corner of the DS-160 confirmation page).
A letter of your interview appointment schedule issued by this website.
Non-Japanese citizens will also have to submit copies of both sides of their Japanese Alien Registration or "Zairyu" Card
Note: You may also bring supporting documents to strengthen your visa application that you can provide the receiving consular officer.  You may consider the following supporting documents for your visa application:
Your current proof of financial standing (proof of income, tax statements, assets, property or business ownership)
Your travel schedule and/or other details of your trip to the US
A letter of employment from the company you work for, indicating your employment status and details such as your job position, employment start date, your salary, your authorized vacation or business leave, if any, for your trip to the US.
Any criminal or court records relating to any prior arrest or imprisonment anywhere, even if your case had been pardoned or if you have served your sentence.
Procedures
Complete the DS-160 form and print a copy of the confirmation page. You will need the DS-160 number to book an appointment for your visa interview.
Important: Make sure that all the pieces of information you input on your DS-160 Application form are factual and correct. Once you have submitted your DS-160 Form online, you will shortly receive the DS-160 Confirmation Page for printing. Remember to bring this on your day of interview.
Pay the required visa application service fee as detailed on this page.
Login using the credentials you entered to settle your visa payment to access your profile and dashboard. Click 'Continue' on the left-hand side options. You will be prompted to select from a list of available dates for your visa interview.
Go to the US Embassy or Consulates on your scheduled date and time of interview.
Important: When your visa application has been accepted for processing, your passport will be typically retained at the consulate or embassy you applied at for a week at most. Should you need your passport for other purposes such as for traveling overseas within this time period, it is best to reschedule your visa appointment interview to a date when you have returned in the country, if possible.
Once your visa has been approved, the documents will be sent via mail to the designated address you selected when you scheduled your interview appointment.
Note: It's important to review the guidelines posted on the Track and Retrieve my Passport page to make sure that your passport document is delivered on time and without fail.