OFWs can now get on top of their work-related transactions with ease, thanks to the revolutionary DMW Mobile App. For those who face the daunting challenge of managing their work transactions while being away from their loved ones, this cutting-edge application is a much-needed solution to address a common problem.
With the DMW Mobile App, OFWs can streamline their work-related transactions and gain control over their travel necessities like never before. The primary objective of the app is to deliver smooth and easily accessible services to OFWs, regardless of their location across the globe. Whether you need to create an account or retrieve personal information, this application has you covered. Learn more about it in the following sections.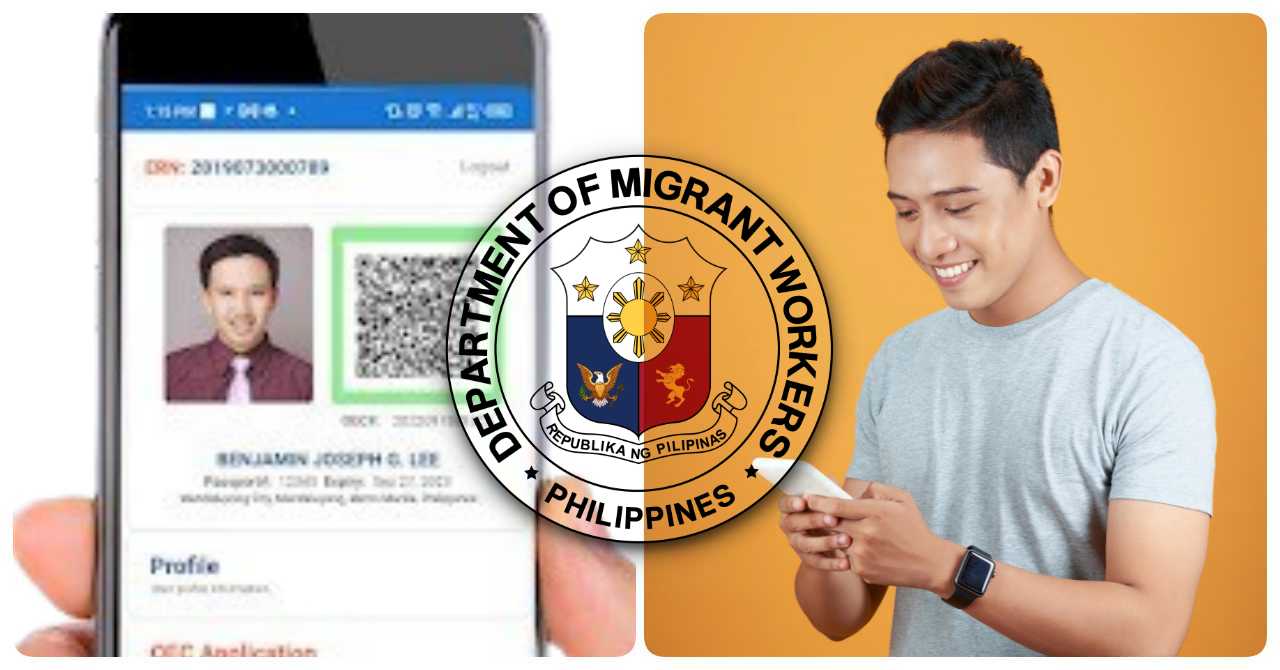 What is the DMW Mobile App?
The DMW Mobile App, developed by the Department of Migrant Workers, is a user-friendly online platform exclusively designed for OFWs to conveniently access a wide range of services provided by the department. This app offers several notable features, including:
Simplified e-registration account creation process.
Online application for a digital Overseas Employment Certificate (OEC).
Instant access to essential information for OFWs, such as employment contracts and passport details.
Convenient access to contact information and hotlines of Consulates and Philippine Embassies worldwide.
The introduction of the DMW Mobile App marks a significant advancement for the department and migrant workers globally, as it enables the effortless downloading of the OFW Pass (which will replace the OEC) and other necessary documents directly onto mobile devices.
This development is the result of a collaboration between the DMW and the Department of Information and Communications Technology, aiming to test the efficiency of the online portal.
By digitizing the process, the app significantly reduces the time required for processing OFW requirements and documents, providing much-needed relief for busy individuals.
Regardless of their location, all users of the DMW Mobile App can enjoy a seamless experience.
With the app, users can store their passport images and instantly generate a QR-coded OEC for easy reference by the Bureau of Immigration.
Additionally, personal files can be securely stored within the app, ensuring quick accessibility anytime, anywhere.
Should any inquiries or concerns arise, users can also seek assistance from the help desk available through the app.
How to Download and Install the DMW Mobile App
If you're eager to utilize the DMW Mobile App and unlock its array of features, downloading and installing it is a simple process. Just follow these step-by-step instructions to get started and make the most of this valuable tool for your OFW journey.
Visit the Google Play Store or click on this link to access the DMW Mobile App on the Google Play Store.
Download and Install: Once you're on the app page, tap the "Install" button to initiate the download process. Allow the necessary permissions that may appear on your screen to ensure the smooth functioning of the app.
Sign Up for an Account: Launch the installed DMW Mobile App on your smartphone. Locate the "Sign Up Here" button and tap on it. Follow the on-screen instructions to create your account within the mobile app. Provide the required information accurately and securely.
Log In: After successfully signing up, return to the app's main screen. Enter your nominated username and password in the provided login fields. Review and accept the Terms of Use and Privacy Statement, ensuring that you fully understand the app's guidelines and privacy measures.
Registering for an Account at DMW Mobile App
If you haven't registered an account on the DMW Mobile App yet, follow these step-by-step instructions:
Fill out the form with accurate passport details.
Provide all the required information regarding your passport in the provided form.
Double-check to ensure the accuracy of the entered details.
Review your information.
Before clicking on the "Register" button, carefully review all the details you have entered.
It is essential to avoid any issues during the registration process.
A confirmation pop-up will appear to allow you to verify your personal information. If everything appears correct, click on "Yes."
Save your registration number
Upon successful registration, a unique reference number will be displayed on the screen.
It is important to take a screenshot or note down this reference number for future reference.
Check your email
Open your email inbox and look for the confirmation email sent to you by the DMW Mobile App.
This email will contain your temporary password.
Log in to the mobile app
Return to the DMW Mobile App and enter your registered email address and temporary password to log in to your new account.
Change your password
Follow the on-screen instructions to update your temporary password with a new, secure password of your choice.
Once you have successfully changed your password, a confirmation message will be displayed.
Remember to keep a record of your email and new password for future login attempts.
Video: How to Get OEC via DMW Mobile Application Online
This video tutorial will provide you with a comprehensive guide on how to download, install, and register an account using the latest mobile app on your smartphone. By following the step-by-step instructions outlined in the video, you will be able to easily navigate through the registration process and successfully create your account.
Frequently Asked Questions
1. How do I download the DMW Mobile App?
To download the DMW Mobile App, simply go to your smartphone's app store (such as Google Play Store for Android or the App Store for iOS) and search for "DMW Mobile App." Once you find the app, click on the "Download" or "Install" button to begin the installation process.
2. Is the DMW Mobile App available for all OFWs?
Yes, the DMW Mobile App is available for all OFWs regardless of their location. It is designed to cater to the needs of OFWs globally and provide them with convenient access to various services offered by the Department of Migrant Workers.
3. What services can I avail through the DMW Mobile App?
The app offers a range of services for OFWs, including the ability to create an e-registration account, apply for a digital Overseas Employment Certificate (OEC) to be replaced by the OFW Pass, access important information such as employment contracts and passport details, and find contact information for Consulates and Philippine Embassies worldwide. It aims to streamline work-related transactions and empower OFWs in managing their financial affairs efficiently.
4. Do I have to pay to use the services of the DMW App?
No, the app is available for free and does not require any payment to access its services.
It is designed to provide convenience and assistance to overseas Filipino workers (OFWs) without imposing any charges.
You can download the app from your smartphone's app store at no cost and utilize its features and services without incurring any expenses.
The DMW aims to support OFWs in managing their work-related transactions effectively, and the app serves as a complimentary tool to facilitate their needs without any financial burden.
5. Can I apply for an Overseas Employment Certificate (OEC) using the DMW mobile app?
Yes, one of the key features of the DMW mobile app is the ability to apply for a digital Overseas Employment Certificate (OEC) online. However, this process will be replaced with the introduction of the OFW Pass.
6. How secure is the DMW Mobile App?
The DMW Mobile App prioritizes the security and privacy of its users. It employs industry-standard security measures to protect user data and ensure secure transactions. It is advised to use strong and unique passwords, and to keep your login credentials confidential to enhance the security of your account.
7. What should I do if I encounter technical issues or need assistance?
If you encounter any technical issues or require assistance while using this app, there is a dedicated help desk available within the app. You can reach out to the help desk for support and guidance regarding any inquiries or concerns you may have. They will provide you with the necessary assistance to resolve any technical difficulties or address your questions promptly.
8. How can I change my password on the DMW mobile app?
To change your password on the app, simply follow the instructions provided within the app. It will guide you through the process of updating your password to ensure account security.
Summary
In conclusion, the DMW Mobile App has emerged as a game-changer for overseas Filipino workers (OFWs) who often grapple with the complexities of managing work-related transactions while being separated from their families.
This revolutionary application provides a comprehensive solution to address the common challenges faced by OFWs, empowering them to take charge of their work responsibilities and travel necessities with unparalleled ease.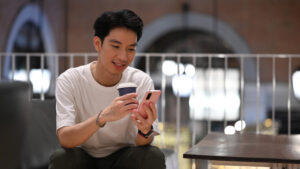 By streamlining work-related transactions and providing convenient access to essential services, this app ensures that OFWs can efficiently handle tasks such as creating accounts and accessing personal information, regardless of their location worldwide.
This user-friendly app has been designed with the primary objective of delivering a seamless and accessible experience to OFWs, enabling them to navigate their work responsibilities effortlessly.
As the needs of OFWs continue to evolve, the DMW Mobile App remains at the forefront, providing innovative features and functionalities to meet their requirements.
With this cutting-edge application, OFWs can regain control over their work-related transactions, reduce processing times, and gain peace of mind in managing their work-related affairs while abroad.
Discover the transformative power of this app and unlock a world of convenience and efficiency for your work-related transactions as an overseas Filipino worker.
READ NEXT: 5 Things OFWs Need To Know Before Working in Japan