Part of the challenge in being an OFW is dealing with homesickness. It's never easy to go out of your comfort zone and to face an entirely different life on your own. Despite the hardships and distance, many Filipinos still take the risk of leaving their families for higher pay overseas in the hope to provide a better future for their families during their time apart.
And while we know for a fact that no job is easy whether you are in the Philippines or elsewhere in the world, dealing with homesickness is something that shouldn't be taken lightly. Homesickness can affect a person's ability to adapt and adjust to his or her new environment, which in effect, could also affect the person's performance at work and overall mental health and functioning. In order to battle the homesick blues, here are some simple tips which every new and long-time OFW can do: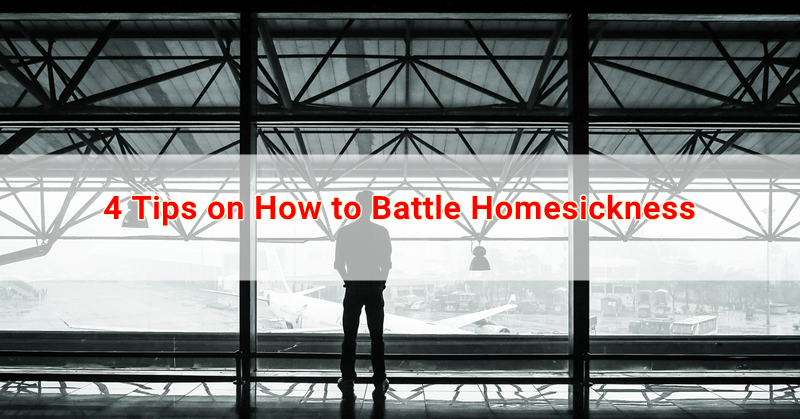 Battle Homesickness with these 4 Simple Tips
1.      Set a schedule when you can regularly call your family back home.
With the availability of communication tools and technology today, distance is slowly becoming limited to a mere idea.  If you have a smart phone or a working laptop in your place of residence, it's easy to connect to the internet through a number of call and messaging apps such as Viber, Skype, WeChat, WhatsApp, Facetime, Facebook, and (more recently) Google Duo .
What's great about these apps is when you connect to the internet, you can freely message or call your families wherever they may be in the world, where there is internet connection available to them. The important thing is to establish a time when you are available to talk with your loved ones without any interruption. By doing so, it's easy to spend quality time with them and this helps ease the burden of missing home.
2.      Make regular updates.
Just like you do with your closest pals, making random surprise calls or leaving simple messages to your family can really grow on them. Letting your loved ones know that you think about them can easily brighten their day, and a timely reply will surely return the favour two-folds. After all, as they say, it's really the thought that counts.
3.      Subscribe to Filipino channels and watch movies during your free time.
There are Filipino TV services now available to Filipinos living overseas. A good way to pass time as you would spend it back home is by watching Filipino TV shows or movies. Besides getting that all-too-familiar good vibes we enjoy back home, this is also a good way to stay informed of what's currently happening back in the Philippines. Keeping yourself abreast with the current news and events can be a good point of chat or discussion with your loved ones as well.
4.        Get together with other Filipinos in your community.
No matter where you are in the world, some people take comfort in the thought that there is a friendly "kababayan" nearby. By spending time together with fellow Filipinos, you get to unload some of the burden you may be experiencing from living away from home. It's also very reassuring to know that you are not the only person feeling the way you do. You can even exchange tips and ideas on how to keep yourselves entertained and preoccupied while living overseas. Who knows, you might even develop friendships you can enjoy doing activities you do back home. If it works out, then homesickness will be just one less problem to think about in your life abroad.
Homesickness is a major issue which needs to be addressed accordingly because not everyone has the means and capacity to keep it all together, especially those who are only starting out their life overseas. By understanding that this can be a source of stress for OFWs, we can be better be prepared in dealing with it as early as possible and even in the long run.